CAFE MUG
May 14, 2018
Store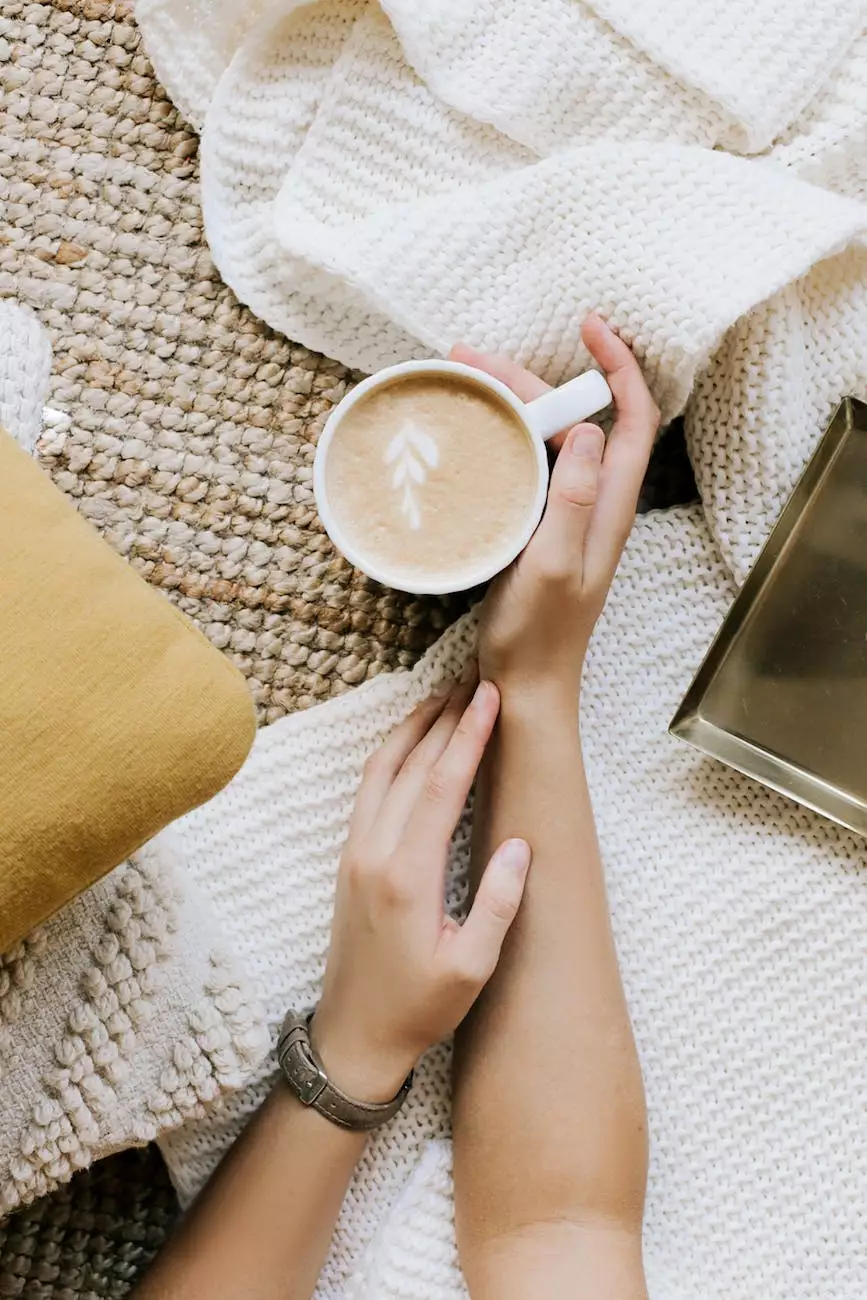 Enhance Your Coffee Experience with Cafe Mugs
Welcome to White Wagon Coffee Roasters, your destination for exceptional coffee products. We believe that a great coffee experience goes beyond the beans themselves. That's why we offer a curated selection of cafe mugs designed to complement and elevate your coffee-drinking moments.
Introducing Our Exquisite Cafe Mug Collection
Our team at White Wagon Coffee Roasters has carefully sourced and handpicked an exclusive collection of cafe mugs that combine functionality, style, and durability. We understand that the perfect mug is a vital component of enjoying your coffee to the fullest, and we've taken great care to curate a range that caters to all preferences.
The Perfect Balance of Aesthetics and Functionality
When it comes to cafe mugs, we believe that beauty and practicality must go hand in hand. Our collection showcases a variety of designs, from classic and minimalist to bold and contemporary. Each mug has been thoughtfully crafted to offer an ergonomic grip, insulation to keep your coffee at the perfect temperature, and a spacious capacity that allows you to savor every sip.
Uncompromising Quality and Durability
At White Wagon Coffee Roasters, we understand that a true cafe mug should withstand the test of time. That's why we work exclusively with trusted manufacturers who adhere to the highest quality standards. Our cafe mugs are made from premium materials such as ceramic, porcelain, and stainless steel, ensuring longevity and resilience.
Why Choose Our Cafe Mugs?
1. Elevate Your Coffee Experience
Our cafe mugs are more than just vessels for your favorite brew. They are designed to enhance the aroma, flavor, and overall enjoyment of your coffee. With their perfect shape and size, our mugs allow the coffee to develop its unique characteristics, ensuring you experience the full spectrum of flavors.
2. Unique and Eye-Catching Designs
No matter your personal style, we have a cafe mug that will suit your taste. Our collection includes a wide range of designs, from minimalist elegance to vibrant patterns. Whether you prefer a sleek and sophisticated mug or a playful and colorful one, you'll find it among our carefully curated selection.
3. Thoughtful Craftsmanship
Every detail matters, and we take pride in the craftsmanship of our cafe mugs. From the smooth finish to the expertly shaped handles, each mug is a testament to the dedication and skill of the artisans who create them. We value the artistry behind our products and guarantee a quality that will exceed your expectations.
4. Perfect as Gifts
Looking for a thoughtful gift for the coffee lovers in your life? Our cafe mugs make excellent presents. They are not only practical but also serve as a beautiful reminder of the passion and joy that comes with a great cup of coffee. Choose from our diverse collection and give the gift of an elevated coffee experience.
Shop the Finest Cafe Mugs Today
Ready to enhance your coffee-drinking experience? Browse our exceptional collection of cafe mugs and find the perfect one for you. At White Wagon Coffee Roasters, we're dedicated to delivering the highest quality coffee products to coffee enthusiasts like you. Explore our range of cafe mugs today and elevate your daily coffee ritual.