Espresso Blend - Light Roast
Dec 29, 2019
Store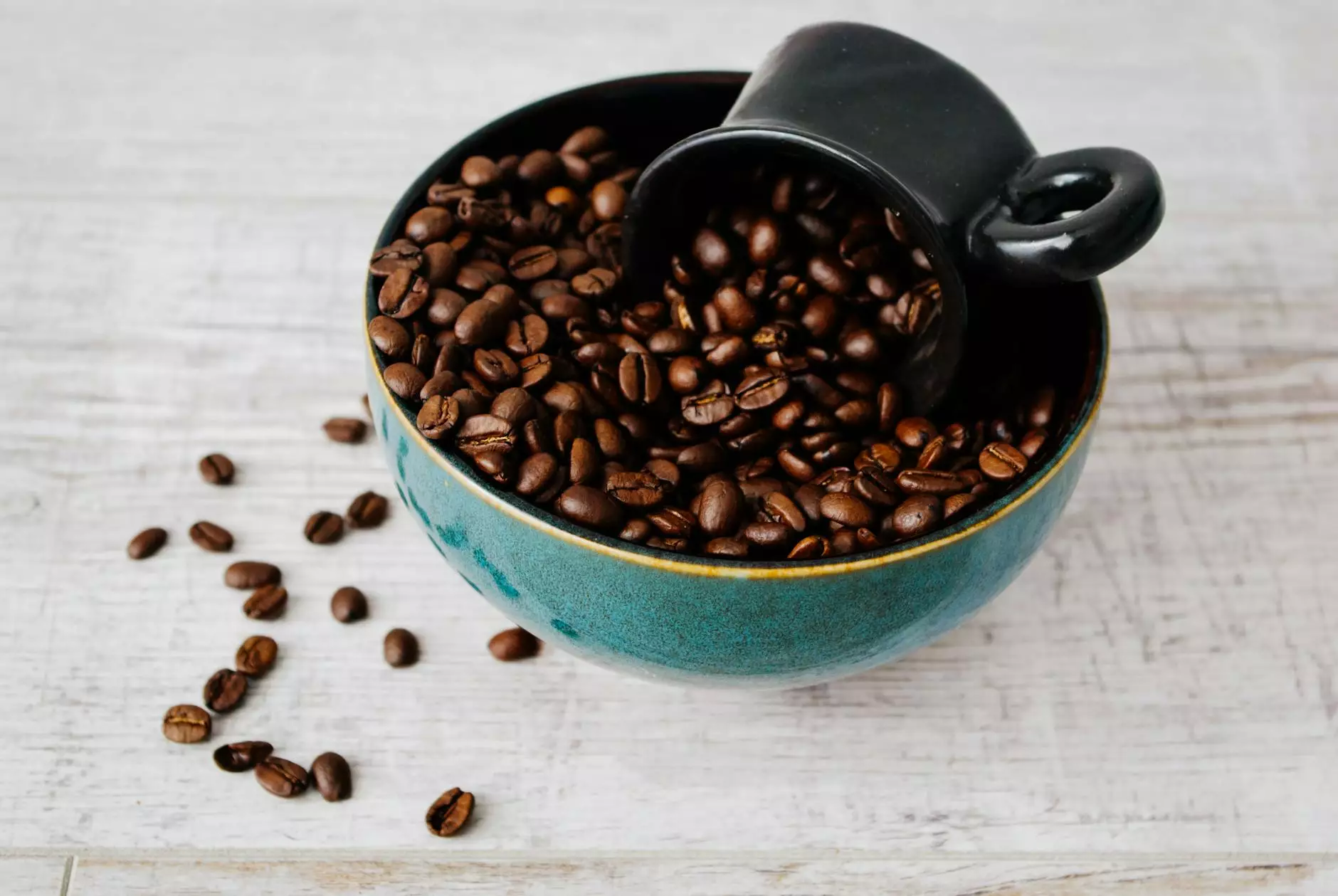 Discover the Perfect Balance of Flavors
At White Wagon Coffee Roasters, we take pride in our exceptional Espresso Blend - Light Roast. Carefully crafted with precision and passion, our coffee beans are sourced from the finest coffee regions around the world. By selecting the highest-quality beans and utilizing a meticulous roasting process, we have created an espresso blend that guarantees a delightful experience in every sip.
Indulge in Unparalleled Aromas
The Espresso Blend - Light Roast embodies a delightful set of aromas that will awaken your senses. As you pour the rich, smooth espresso, you'll be greeted with the captivating scents of caramel, chocolate, and a hint of fruity undertones. This carefully balanced aroma profile sets the foundation for an extraordinary coffee-drinking experience.
Exceptional Taste and Flavor Notes
Our Espresso Blend - Light Roast is renowned for its exceptional taste and flavor notes. With a medium acidity and a light body, this blend offers a well-rounded and harmonious experience. The initial notes of velvety chocolate provide a pleasant sweetness, accompanied by subtle undertones of citrus and berries. The flavor culminates with a smooth, clean finish that lingers on your palate, leaving you craving for another cup.
The Perfect Brew Every Time
Whether you're an experienced barista or an avid coffee enthusiast brewing at home, our Espresso Blend - Light Roast ensures a consistent and satisfying brew every time. Its versatile nature allows for a wide range of brewing methods, including espresso machines, pour-over, and French press. No matter how you choose to prepare it, the rich flavors and exceptional quality are always present.
Roasted with Care and Expertise
At White Wagon Coffee Roasters, we understand the importance of precision in the roasting process. We use state-of-the-art equipment and follow strict quality control measures to guarantee that each batch of our Espresso Blend - Light Roast achieves perfection. Our experienced roasters apply their expertise to bring out the optimal flavors and complexities from the beans, resulting in a coffee that surpasses expectations.
Immerse Yourself in the White Wagon Coffee Experience
When you choose our Espresso Blend - Light Roast, you're not only buying a bag of coffee, but you're also embarking on a journey of sensory pleasure. The dedication and passion we pour into every aspect of our coffee production is evident in every cup. Immerse yourself in the world of White Wagon Coffee Roasters and satisfy your craving for exceptional coffee today.
Order Your Espresso Blend - Light Roast Now
Experience the joy of our Espresso Blend - Light Roast by ordering now. Visit our website and explore our range of premium coffee options. Enhance your coffee-drinking ritual with White Wagon Coffee Roasters and let our carefully curated flavors elevate your mornings, afternoons, and evenings. Place your order today and ignite your love for coffee!