Egg White & Spinach Bowl
Apr 19, 2022
Store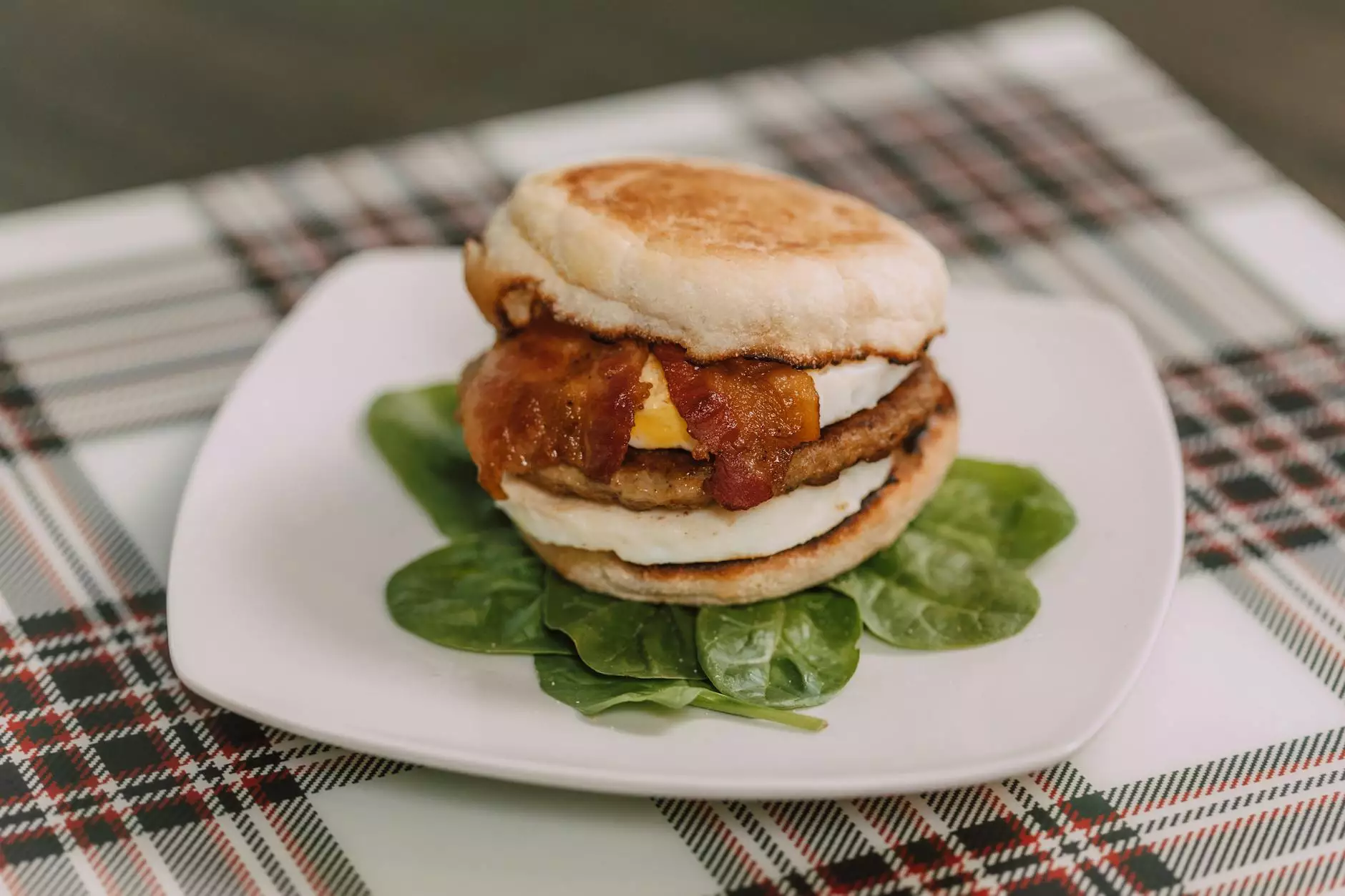 Welcome to White Wagon Coffee Roasters, your one-stop destination for premium coffee and delectable food options. Our Egg White & Spinach Bowl combines high-quality ingredients to create a wholesome and nourishing meal.
Why Choose Our Egg White & Spinach Bowl?
At White Wagon Coffee Roasters, we believe in offering our customers the finest quality products. Our Egg White & Spinach Bowl embodies our commitment to providing a balanced and satisfying food option. Here are several reasons why you should choose our Egg White & Spinach Bowl:
1. Nutritious Ingredients
We carefully select the freshest ingredients to ensure the highest nutritional value in every bite. Our egg whites are sourced from organic farms, rich in protein and low in fat. Combined with fresh spinach, this bowl packs a powerful punch of vitamins and minerals essential for a healthy lifestyle.
2. Unmatched Flavor Combination
Our culinary experts have perfected the recipe to create a harmonious blend of flavors. The natural sweetness of the spinach perfectly complements the lightness of the egg whites, resulting in a balanced and enjoyable taste experience.
3. Satisfying and Filling
The Egg White & Spinach Bowl is not only delicious but also keeps you full for hours. The high protein content helps curb hunger, making it an ideal choice for breakfast or as a mid-day snack to keep you energized throughout the day.
4. Quick and Convenient
We understand that convenience is important in today's fast-paced world. Our Egg White & Spinach Bowl is prepared and ready to eat, saving you time and effort in the kitchen. Simply order online or visit our café, and you can enjoy a wholesome meal within minutes.
How to Enjoy Our Egg White & Spinach Bowl
The versatility of our Egg White & Spinach Bowl allows you to savor it in different ways. Here are some ideas to enhance your dining experience:
1. Customize with Toppings
Get creative and add your favorite toppings to personalize your bowl. Avocado slices, cherry tomatoes, or a sprinkle of cheese can elevate the flavors even further and make it your own.
2. Pair with a Drink
Complete your meal by pairing the Egg White & Spinach Bowl with one of our signature coffee blends. Our baristas will be more than happy to recommend the perfect coffee pairing to complement the overall taste and provide a delightful combination of flavors.
3. Share with Friends
Our Egg White & Spinach Bowl is a crowd-pleaser. Gather your friends or colleagues and enjoy a healthy meal together. It's an excellent option for brunches, team meetings, or casual get-togethers.
Order Your Egg White & Spinach Bowl Today
Indulge in the nutritious and delicious Egg White & Spinach Bowl offered by White Wagon Coffee Roasters. Packed with protein and essential vitamins, this satisfying meal will fuel your day. Order now and experience the perfect blend of flavors!
Visit Us
White Wagon Coffee Roasters is conveniently located at 123 Main Street. Drop by our café to enjoy our Egg White & Spinach Bowl alongside our wide selection of premium coffee and other delectable treats.
Contact Us
For any inquiries or assistance, our friendly customer service team is here to help. Reach out to us at [email protected] or give us a call at +1-123-456-7890. We look forward to serving you!