Iced Chai Latte - A Refreshingly Aromatic Delight
Mar 12, 2023
Bakery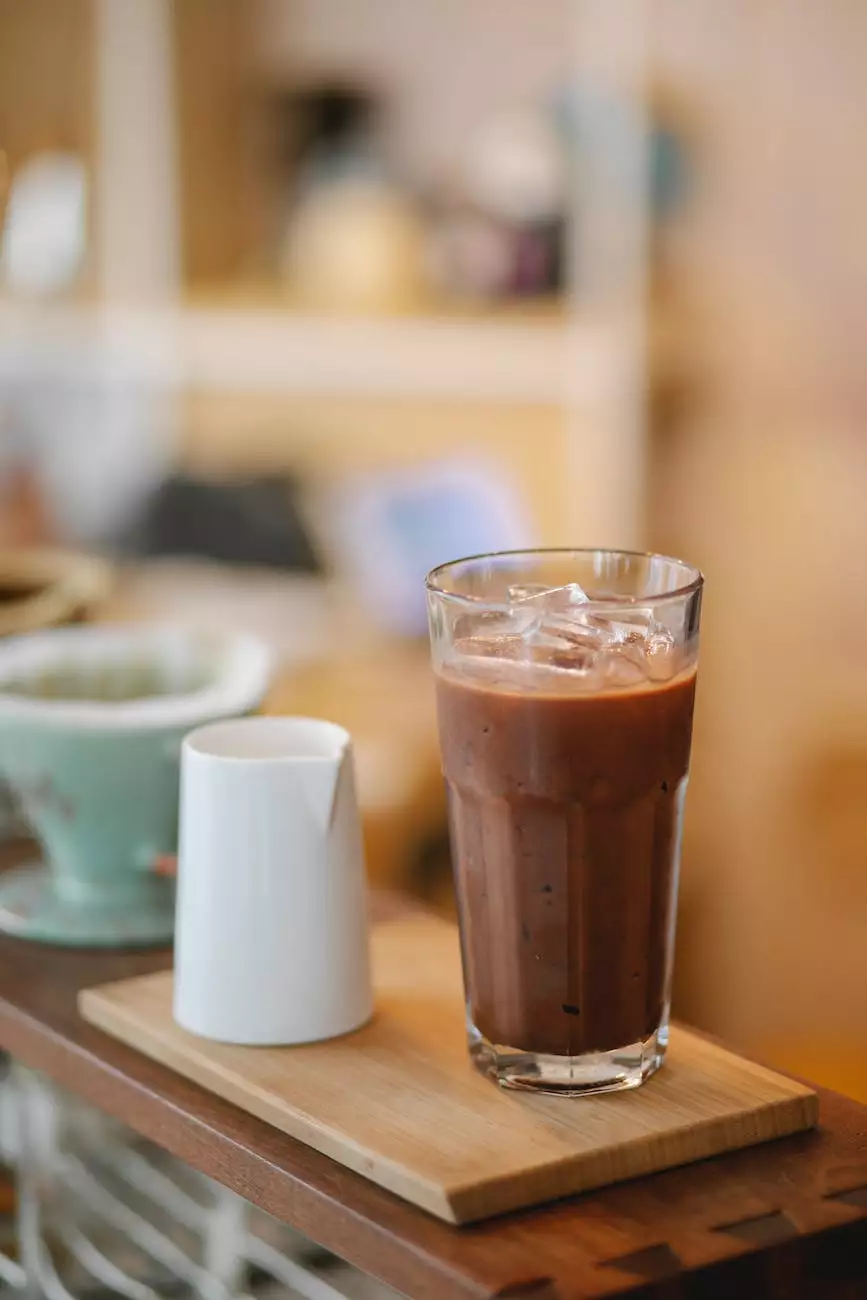 Welcome to White Wagon Coffee Roasters, your ultimate destination for exquisite coffee and tea blends. We take pride in introducing our latest offering - the Iced Chai Latte. Prepare to indulge in a symphony of flavors that will awaken your senses and leave you craving for more.
A Perfect Blend of Quality Ingredients
At White Wagon Coffee Roasters, we believe in only the finest ingredients for our beverages, and the Iced Chai Latte is no exception. We carefully select premium black tea leaves, delicately infused with a harmonious blend of aromatic spices including cinnamon, ginger, cardamom, cloves, and black pepper. This unique combination creates a rich and invigorating flavor profile that is both bold and refreshing.
Unparalleled Taste Sensation
Each sip of our Iced Chai Latte is a sensory journey. The robustness of the black tea is perfectly balanced by the warm and comforting spices, while the sweetness adds a touch of indulgence. The delightful blend of flavors dances on your palate, leaving behind a lingering taste that will keep you coming back for more.
Handcrafted with Passion
Our team of dedicated and skilled baristas masterfully craft each Iced Chai Latte, ensuring that every cup is a work of art. From the careful selection of ingredients to the precise brewing process, we leave no stone unturned in our commitment to delivering perfection in every sip.
The Perfect Companion All Year Round
Whether you're looking for a refreshing pick-me-up on a hot summer day or a cozy beverage to savor during the colder months, our Iced Chai Latte is an ideal choice. Its versatility makes it a perfect companion for any occasion, any time of the year.
Order the Iced Chai Latte Today
Ready to experience the delightful fusion of flavors in our Iced Chai Latte? Place an order through our convenient and user-friendly eCommerce platform. With a few simple clicks, you can have the Iced Chai Latte delivered right to your doorstep, ready to be enjoyed at your convenience.
Experience Quality eCommerce & Shopping - Food & Supplements
White Wagon Coffee Roasters is passionate about providing an exceptional eCommerce & Shopping experience in the Food & Supplements category. Our commitment to quality, convenience, and customer satisfaction sets us apart.
Explore our extensive selection of artisanal coffee and tea blends, carefully curated to cater to the diverse tastes of our valued customers. Each product is crafted with the utmost care, using only the highest quality ingredients, and backed by our dedication to excellence.
Why Choose White Wagon Coffee Roasters?
Uncompromising Quality: We take pride in delivering products that meet the highest standards of quality. When you choose White Wagon Coffee Roasters, you can trust that you're getting the best.
Convenience at Your Fingertips: Our user-friendly eCommerce platform allows you to explore and order our products with ease, from the comfort of your own home.
Exceptional Customer Service: We believe in going above and beyond to ensure your satisfaction. Our dedicated support team is here to assist you with any queries or concerns you may have.
Delightful eCommerce Experience: Discover a seamless browsing experience as you navigate through our website, aided by intuitive interface design and informative product descriptions.
Fast and Reliable Shipping: We strive to get your order to you as quickly as possible, ensuring that your Iced Chai Latte arrives in perfect condition.
Unleash Your Senses with White Wagon Coffee Roasters
Indulge in the alluring flavors and aromas of our Iced Chai Latte. With exceptional quality, unparalleled taste, and a commitment to customer satisfaction, White Wagon Coffee Roasters is your go-to destination for an extraordinary eCommerce & Shopping experience in the Food & Supplements category.