Kingship Sticker Pack - Elevate Your Coffee Experience
Nov 27, 2019
Store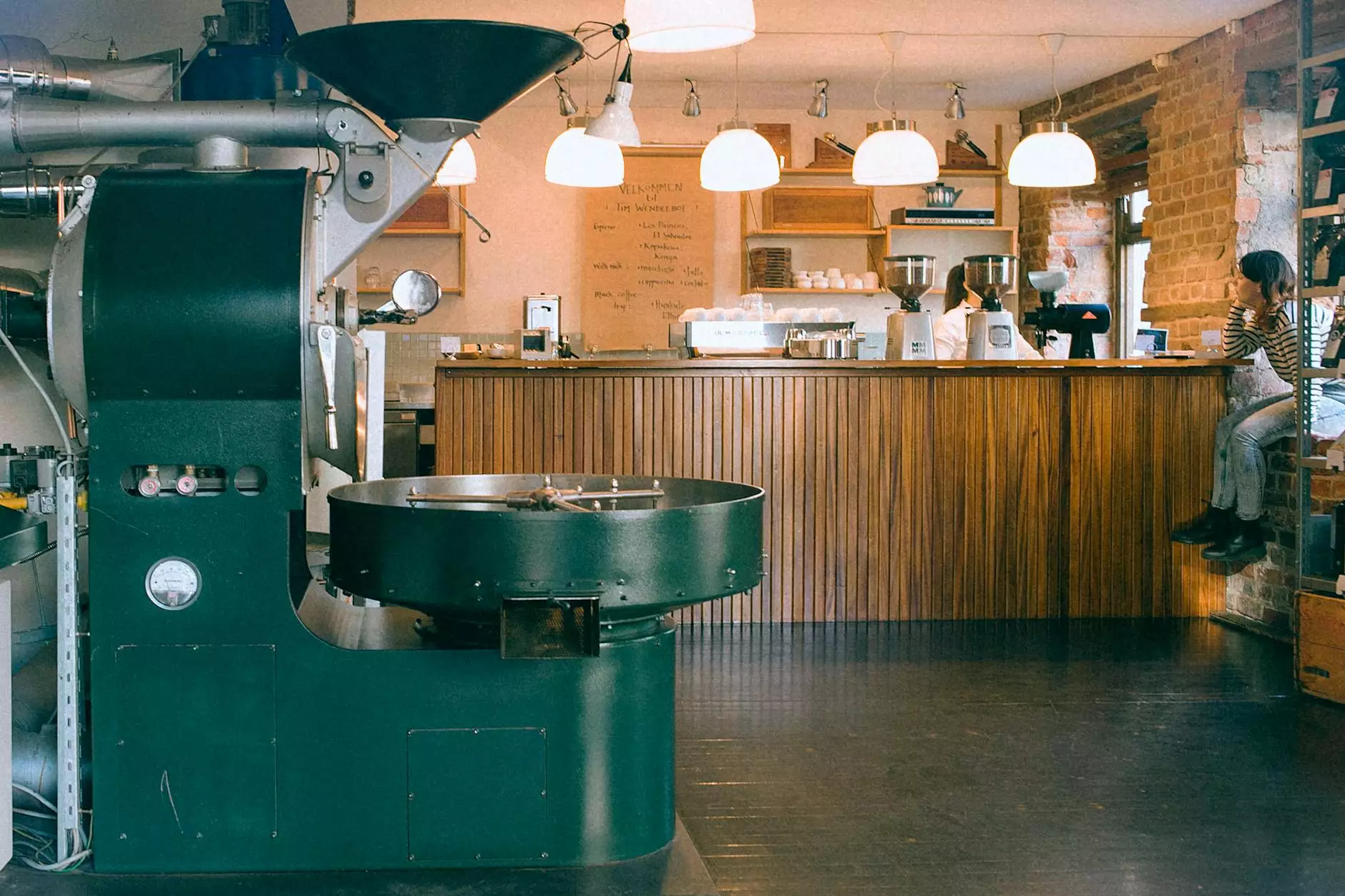 Coffee Enthusiasts Rejoice - Introducing the Kingship Sticker Pack
White Wagon Coffee Roasters presents the Kingship Sticker Pack, designed to enhance your coffee experience and add a touch of elegance to your daily rituals. Crafted with precision and thoughtfulness, these high-quality stickers are perfect for coffee connoisseurs and fervent supporters of great coffee flavors. Paired with our premium coffee blends, the Kingship Sticker Pack offers a unique combination of visual delight and superior taste.
Unveiling the Artistry
Our Kingship Sticker Pack showcases the creative brilliance of White Wagon Coffee Roasters. Inspired by the regal essence of the coffee bean, our artists have meticulously crafted exquisite designs that capture the essence of each blend. From the deep hues of our dark roasts to the subtle elegance of our light roasts, these stickers embody the diverse personality of our coffee selections.
A Perfect Addition to Your Brewing Ritual
Whether you're a coffee aficionado, barista, or simply enjoy a perfectly brewed cup of coffee, the Kingship Sticker Pack adds a touch of sophistication to your favorite beverage. Apply them to your coffee mugs, thermoses, coffee equipment, or personal belongings – these stickers become a statement of your passion for exceptional coffee. Impress your guests or delight your loved ones with these captivating embellishments.
Enduring Quality and Material
At White Wagon Coffee Roasters, we prioritize quality in every aspect of our products. The Kingship Sticker Pack is no exception. We understand the importance of longevity, especially when it comes to adding a touch of personalization to your cherished items.
Our stickers are made from premium, durable materials designed to withstand daily wear and tear. The adhesive ensures a secure bond, guaranteeing that these stickers remain in place for an extended period. Their waterproof and fade-resistant properties ensure these stickers retain their vibrancy, even when exposed to varying weather conditions or frequent washing.
Perfect for Gifting
The Kingship Sticker Pack makes for an ideal gift for the coffee lovers in your life. Show your appreciation for their discerning taste and passion for coffee by presenting them with these thoughtfully designed stickers. Packaged with elegance, these stickers are sure to impress and make any coffee enthusiast's day.
Unlock a World of Coffee Magic
By investing in the Kingship Sticker Pack, you not only support the White Wagon Coffee Roasters community but also unlock a world of coffee magic. Immerse yourself in the rich heritage of coffee, embark on a sensory journey, and explore the intricate flavors our meticulously roasted beans have to offer. Let each sticker remind you of the exceptional quality and artistry that awaits in every cup.
Experience the Kingship Sticker Pack Now
Elevate your coffee experience with the Kingship Sticker Pack by White Wagon Coffee Roasters. Delve into the realm of luxurious design and exceptional coffee flavors. Browse our online store, select the perfect blend, and enrich your daily rituals with unparalleled quality and artistry. Unveil the true regal nature of coffee with our visually captivating and tastefully distinguished Kingship Sticker Pack.