Where to Find Us - White Wagon Coffee Roasters
Jun 25, 2022
Locations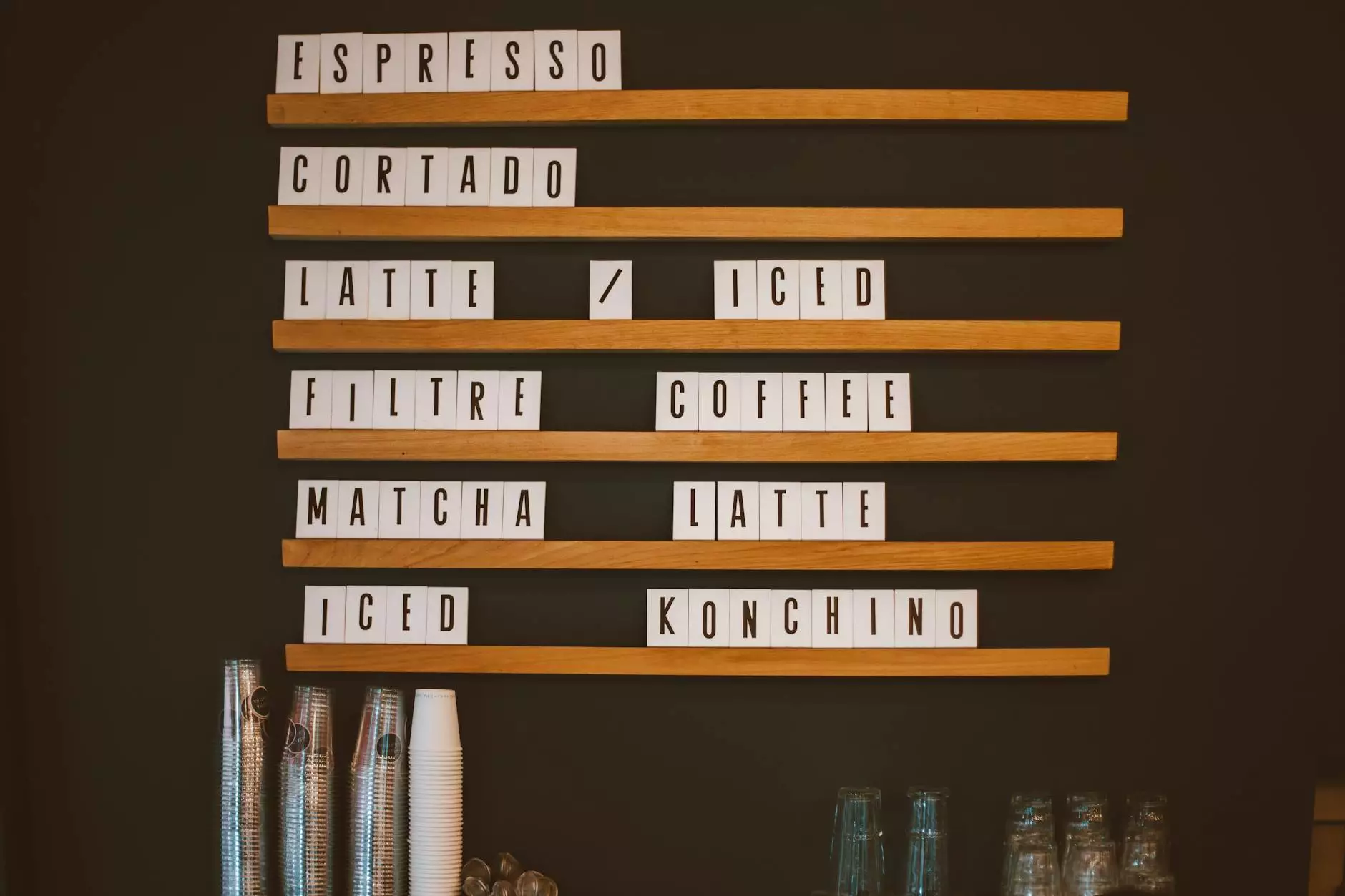 Explore Our Convenient Locations
White Wagon Coffee Roasters is committed to bringing you the finest coffee experience. We take pride in sourcing premium coffee beans from around the world and meticulously roasting them to perfection. With our exceptional products and exceptional customer service, we have quickly become the go-to choice for coffee lovers.
Location 1: Downtown Cafe
Our first location, nestled in the heart of downtown, offers a cozy and inviting atmosphere. Sit back and relax while savoring our carefully crafted coffee creations. Whether you prefer a rich espresso or a refreshing iced latte, our talented baristas will leave you satisfied. Join us at our downtown cafe for an unforgettable coffee experience.
Location 2: Suburban Coffeehouse
If you're looking for a suburban retreat, our coffeehouse is the perfect destination. Escape the hustle and bustle of the city and immerse yourself in the soothing aroma of freshly brewed coffee. Enjoy our spacious seating area, where you can meet up with friends, catch up on work, or simply unwind with a delicious cup of coffee.
Location 3: Airport Kiosk
For travelers seeking a quick pick-me-up before catching their flights, our convenient airport kiosk is here to serve you. We understand the importance of starting your journey on the right foot, and our expertly crafted coffees will energize and delight your taste buds. Visit our airport kiosk and experience the White Wagon difference.
Our Commitment to Quality
At White Wagon Coffee Roasters, we prioritize quality in every aspect of our business. From the moment we select the finest coffee beans to the final sip in your cup, we ensure an exceptional experience. Our expert roasters carefully create unique blends that highlight the flavors and complexities of each coffee origin.
Roastery Tours
We understand that coffee enthusiasts may want to delve deeper into the coffee-making process. That's why we offer informative and engaging roastery tours at our main facility. Step behind the scenes and witness the art of coffee roasting firsthand. Learn about our meticulous process, from bean selection to packaging, and gain a deeper appreciation for the craft.
Online Shopping and Delivery
Not near any of our physical locations? Don't worry! We offer a seamless online shopping experience, allowing you to enjoy our remarkable coffee from the comfort of your home. Browse our extensive selection of blends, place your order, and have it delivered straight to your doorstep.
Join Our Loyalty Program
As a token of appreciation to our valued customers, we have created a loyalty program that offers exclusive rewards and benefits. Sign up today to earn points with every purchase and enjoy perks such as free coffee upgrades, special discounts, and early access to new product releases.
Contact Us
Have any questions or need further assistance? Our dedicated team is always here to help. Get in touch with us through our website or visit one of our locations for a face-to-face conversation. We believe in delivering outstanding customer service and ensuring your satisfaction in every interaction.
Customer Support
If you require immediate assistance, our customer support is just a phone call away. Reach out to our friendly team at (555) 123-4567 and we'll be happy to assist you with any inquiries or concerns.
Stay Connected
Follow us on social media to stay up to date with the latest news, promotions, and coffee-related inspiration. Join our online community and connect with fellow coffee enthusiasts who share your passion for exquisite flavors and unparalleled coffee experiences.
Facebook:White Wagon Coffee Roasters
Instagram:whitewagoncoffee
Twitter:WhiteWagonCoffee
Experience the White Wagon Difference
When it comes to exceptional coffee, White Wagon Coffee Roasters is the name you can trust. Our commitment to quality, innovation, and customer satisfaction sets us apart. Visit one of our convenient locations or explore our online shop to discover the wide range of flavors and coffee blends we offer.