Experience the Exquisite Ethiopian Korate Natural Sidamo Coffee
Sep 19, 2018
Store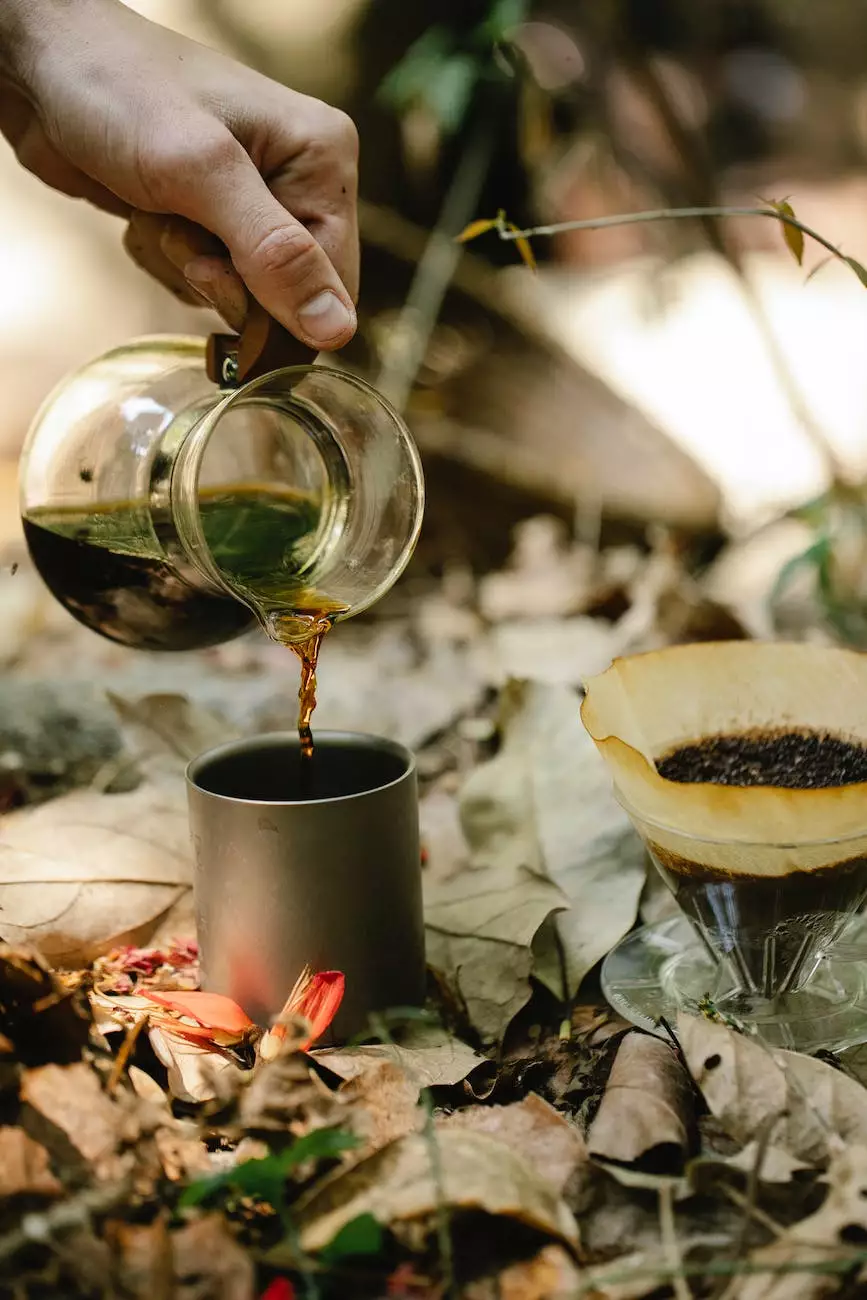 Introduction to Ethiopian Korate Natural Sidamo
Welcome to White Wagon Coffee Roasters, your ultimate destination for exceptional coffees. We take great pride in offering you the finest selection of specialty coffees from around the world. In this article, we unveil our Ethiopian Korate Natural Sidamo, a truly remarkable coffee that promises an extraordinary taste experience.
The Origin of Ethiopian Korate Natural Sidamo
Ethiopian Korate Natural Sidamo coffee comes from the lush coffee-growing region of Sidamo in Ethiopia. As one of the birthplaces of coffee, Ethiopia is renowned for producing some of the world's most sought-after beans. The Korate Natural Sidamo variety stands out with its unique processing method and distinctive flavor profile.
Perfectly Crafted Flavor Profile
At White Wagon Coffee Roasters, we prioritize quality and flavor above all else. Our Ethiopian Korate Natural Sidamo coffee boasts an enchanting array of flavor notes. With every sip, you'll be greeted by vibrant blueberry undertones and floral hints that complement the coffee's natural sweetness. These flavors are perfectly balanced with a smooth, medium body and a bright, citrusy acidity that provides a refreshing aftertaste.
Hand-Picked, Artisanal Roasting
Our commitment to excellence extends to every step of the coffee roasting process. We carefully hand-pick the ripest Ethiopian Korate Natural Sidamo cherries and employ artisanal roasting techniques to highlight their unique characteristics. By roasting in small batches, we ensure that each bean receives the attention it deserves, resulting in a consistently exceptional cup of coffee.
Direct Trade and Sustainability
White Wagon Coffee Roasters is dedicated to promoting sustainability and supporting the coffee-growing communities. We prioritize direct trade relationships with local farmers to ensure fair compensation and long-term partnerships. Our Ethiopian Korate Natural Sidamo coffee is a testament to our commitment to ethical sourcing and sustainable practices.
Brewing Recommendations
To fully appreciate the complexity and depth of flavors in Ethiopian Korate Natural Sidamo coffee, we recommend brewing it using methods that highlight its unique characteristics. Whether you prefer a pour-over, French press, or espresso-based preparation, our coffee delivers an extraordinary sensory experience with every pour.
Shop Now and Discover Perfection in a Cup
Ready to experience the captivating flavors of Ethiopian Korate Natural Sidamo coffee? Visit White Wagon Coffee Roasters online store today and explore our selection of premium coffees. With fast and reliable shipping, you can expect to enjoy a tantalizing cup of freshly roasted coffee in no time.
Conclusion
Indulge in the exquisite Ethiopian Korate Natural Sidamo coffee from White Wagon Coffee Roasters. Our commitment to sourcing the finest beans and expertly roasting them ensures an unparalleled coffee experience. Elevate your mornings and savor the enticing flavors that this exceptional coffee has to offer. Shop now and embark on a coffee journey like no other.