The Perfect Cortado Experience at White Wagon Coffee Roasters
Oct 17, 2021
Store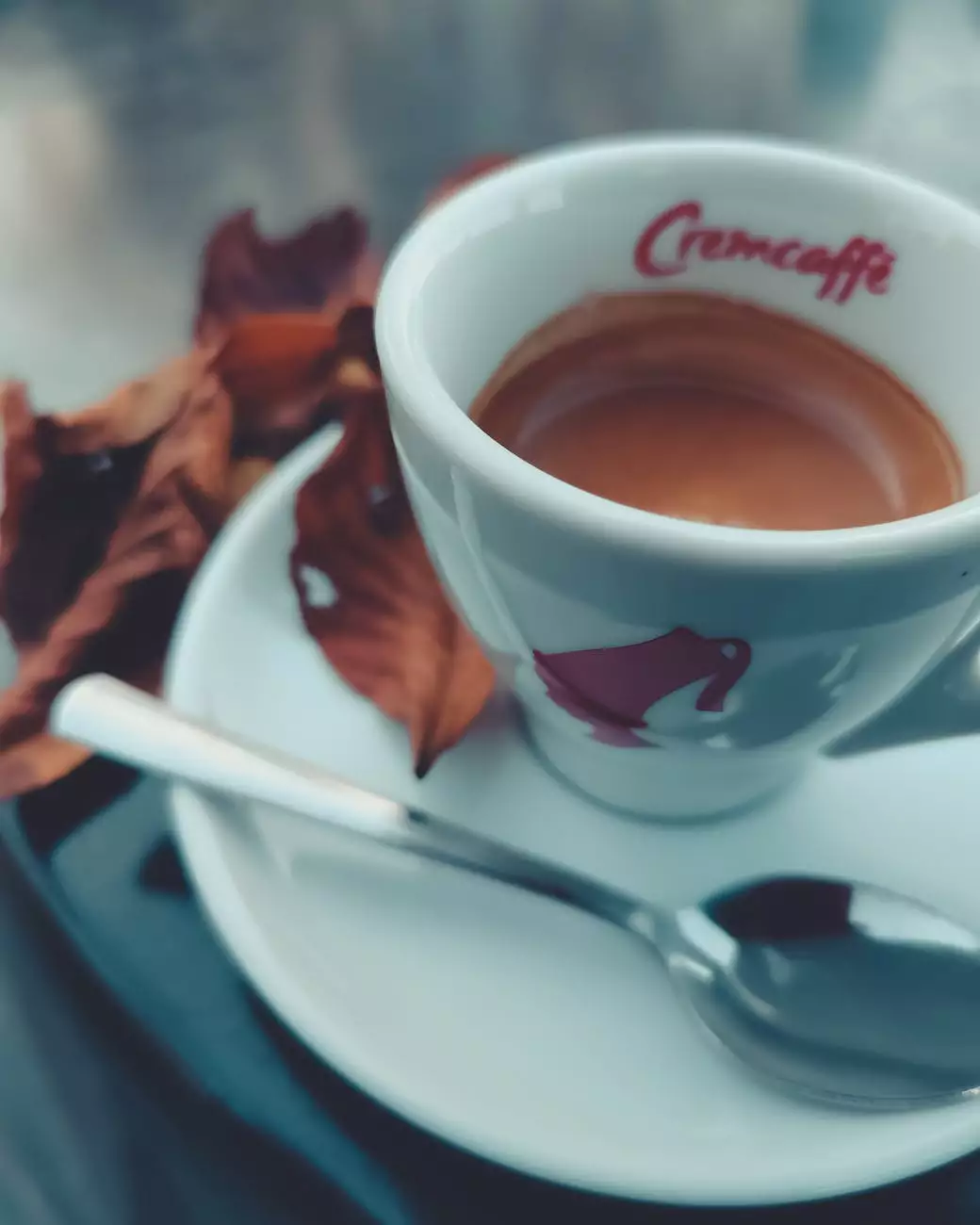 Introduction
At White Wagon Coffee Roasters, we are passionate about crafting the finest coffee experience for our customers. Our Cortado is a shining example of our dedication to quality. In this detailed guide, we will take you on a journey to understand what makes our Cortado so exceptional.
What is a Cortado?
The Cortado is a classic coffee beverage that originated in Spain. It is known for its perfect balance of rich espresso and silky steamed milk. The word "Cortado" means "cut" in Spanish, referring to the way the espresso is "cut" with a small amount of milk to create a velvety texture.
The White Wagon Coffee Roasters Difference
What sets our Cortado apart from the rest is the meticulous attention to detail at every step of the process. From sourcing the finest beans to expertly roasting them in-house, we take immense pride in delivering a cup of coffee that exceeds expectations.
The Art of Espresso
Our skilled baristas start by carefully grinding the coffee beans to ensure the perfect consistency for extraction. The premium espresso machines at White Wagon Coffee Roasters work their magic, brewing a shot of espresso that is rich, full-bodied, and bursting with complex flavors.
Crafting the Perfect Cortado
Creating the perfect Cortado is an art form, and our baristas have mastered it. They skillfully pour the precise amount of steamed milk into the espresso, creating a harmonious balance that awakens the senses. The result is a smooth, creamy, and indulgent coffee experience that will leave you craving more.
Superior Ingredients
At White Wagon Coffee Roasters, we understand that great coffee starts with the best ingredients. We meticulously source our coffee beans from sustainable farms around the world, ensuring that they meet our stringent quality standards. Our commitment to ethical sourcing means you can enjoy your Cortado with a clear conscience.
Elevate Your Coffee Experience
Indulge in the exquisite flavors of our Cortado and elevate your coffee experience to new heights. The smoothness of the espresso combined with the velvety texture of the steamed milk creates a harmonious symphony of flavors. Whether you're a seasoned coffee connoisseur or exploring the world of specialty coffee for the first time, our Cortado is sure to captivate your taste buds.
Enjoy the Authenticity
Step into our café and immerse yourself in the inviting aroma of freshly brewed coffee. With every sip of our Cortado, you'll experience the dedication, passion, and expertise that goes into creating this masterpiece. White Wagon Coffee Roasters is committed to providing an unforgettable coffee experience that brings people together.
Conclusion
The Cortado at White Wagon Coffee Roasters is more than just a cup of coffee. It is a testament to our unwavering commitment to excellence. From the carefully selected beans to the masterful craftsmanship of our baristas, every element is designed to deliver a transcendent coffee experience. Join us at White Wagon Coffee Roasters and discover the true essence of the Cortado.
Visit White Wagon Coffee Roasters Today!
Come and experience the magic of our Cortado at White Wagon Coffee Roasters. Whether you're looking for your daily caffeine fix or a place to unwind, our café provides a welcoming ambiance and exceptional coffee that will exceed your expectations. Join us on a journey of extraordinary flavors and impeccable craftsmanship.