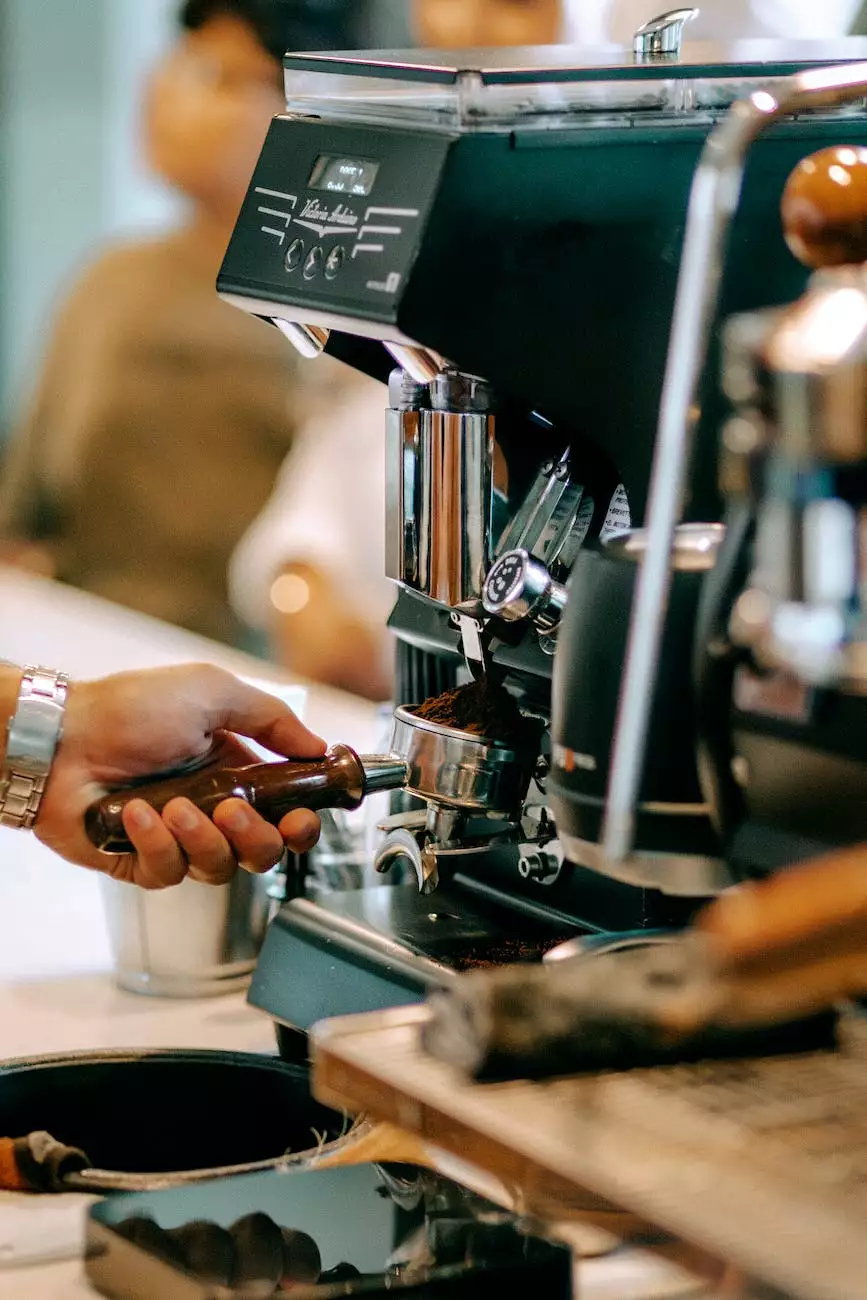 The Art of Coffee Brewing
At White Wagon Coffee Roasters, we are passionate about delivering the finest coffee experience to our customers. Brewing a perfect cup of coffee is an art that requires a combination of skill, knowledge, and attention to detail. In this comprehensive brewing guide, we will share our expertise and provide you with valuable tips and techniques to elevate your coffee brewing skills at home.
Freshly Roasted Beans
The foundation of a great cup of coffee starts with high-quality beans. At White Wagon Coffee Roasters, we take pride in sourcing the finest Arabica beans from around the world. To ensure the freshness of your coffee, we recommend purchasing whole beans and grinding them just before brewing. This allows you to fully experience the flavor, aroma, and complexity of the beans.
Choosing the Right Grind Size
One of the key factors that affect the taste of your coffee is the grind size. Different brewing methods require specific grind sizes to achieve the desired flavor profile. For example:
Coarse Grind: Ideal for French Press brewing method, as it allows for proper extraction and prevents over-extraction
Medium Grind: Perfect for drip coffee makers, providing a balance of flavor and extraction
Fine Grind: Suitable for espresso machines, ensuring optimal extraction and a rich, full-bodied cup of coffee
Water Temperature Matters
Getting the water temperature right is crucial for achieving a well-balanced cup of coffee. The ideal water temperature for brewing is between 195°F and 205°F (90°C and 96°C). Below this range, you risk under-extraction, resulting in a weak and flavorless brew. On the other hand, water that is too hot can lead to over-extraction, resulting in a bitter taste. Investing in a reliable coffee thermometer is a great way to ensure precision and consistency.
Perfecting the Coffee-to-Water Ratio
The coffee-to-water ratio plays a significant role in determining the strength and flavor of your brew. While preferences may vary, a general guideline is to use 1 to 2 tablespoons of coffee for every 6 ounces (177 milliliters) of water. Adjusting the ratio allows you to customize the strength of your coffee to suit your taste preferences.
Mastering Brewing Methods
There are various brewing methods to explore, each offering a unique coffee experience. Here are a few popular methods:
French Press
The French Press method is known for its simplicity and ability to extract rich flavors. To brew using a French Press:
Preheat the French Press with hot water
Add coarse ground coffee into the chamber
Pour hot water over the coffee grounds and let it steep for about 4 minutes
Slowly press down the plunger to separate the brewed coffee from the grounds
Pour and enjoy your freshly brewed coffee
Pour Over
Popular among coffee enthusiasts, the Pour Over method allows for greater control over the brewing process. To brew using a Pour Over:
Place a filter in the Pour Over dripper and rinse it with hot water to remove any paper taste
Add medium ground coffee into the filter
Pour hot water in a slow, circular motion, allowing the coffee to bloom and release its flavors
Continue pouring in stages, maintaining a consistent flow rate
Once the desired amount of brewed coffee is achieved, remove the dripper and serve
Espresso
Espresso is a concentrated form of coffee that serves as the foundation for various specialty drinks. To brew espresso:
Preheat your espresso machine and portafilter
Grind your coffee beans to a fine consistency
Distribute the coffee grounds evenly in the portafilter
Tamp the grounds gently and firmly
Attach the portafilter to the espresso machine and start the brew
Monitor the extraction time and adjust as needed
Pour the extracted espresso into a preheated cup
Storage and Freshness
To preserve the freshness of your coffee, it's essential to store it properly. Exposure to oxygen, light, and moisture can negatively impact the flavor and aroma of your beans. Here are a few tips to keep in mind:
Use Airtight Containers: Store your coffee beans in airtight containers to minimize exposure to oxygen.
Avoid Sunlight: Keep your coffee away from direct sunlight, as it can accelerate the staling process.
Cool and Dry: Store your coffee in a cool and dry place, away from humid environments like the refrigerator.
Buy Fresh: Purchase coffee in smaller quantities to ensure you're using freshly roasted beans.
Experiment and Enjoy
Brewing coffee is an enjoyable and rewarding experience. Don't be afraid to experiment with different brewing methods, grind sizes, and ratios to discover your perfect cup of coffee. Remember, the journey to a great brew is as important as the destination. Embrace the process and savor every sip. Start your coffee brewing adventure today with White Wagon Coffee Roasters!