The Ultimate French Press Guide - White Wagon Coffee Roasters
Aug 26, 2018
Craft Coffee 101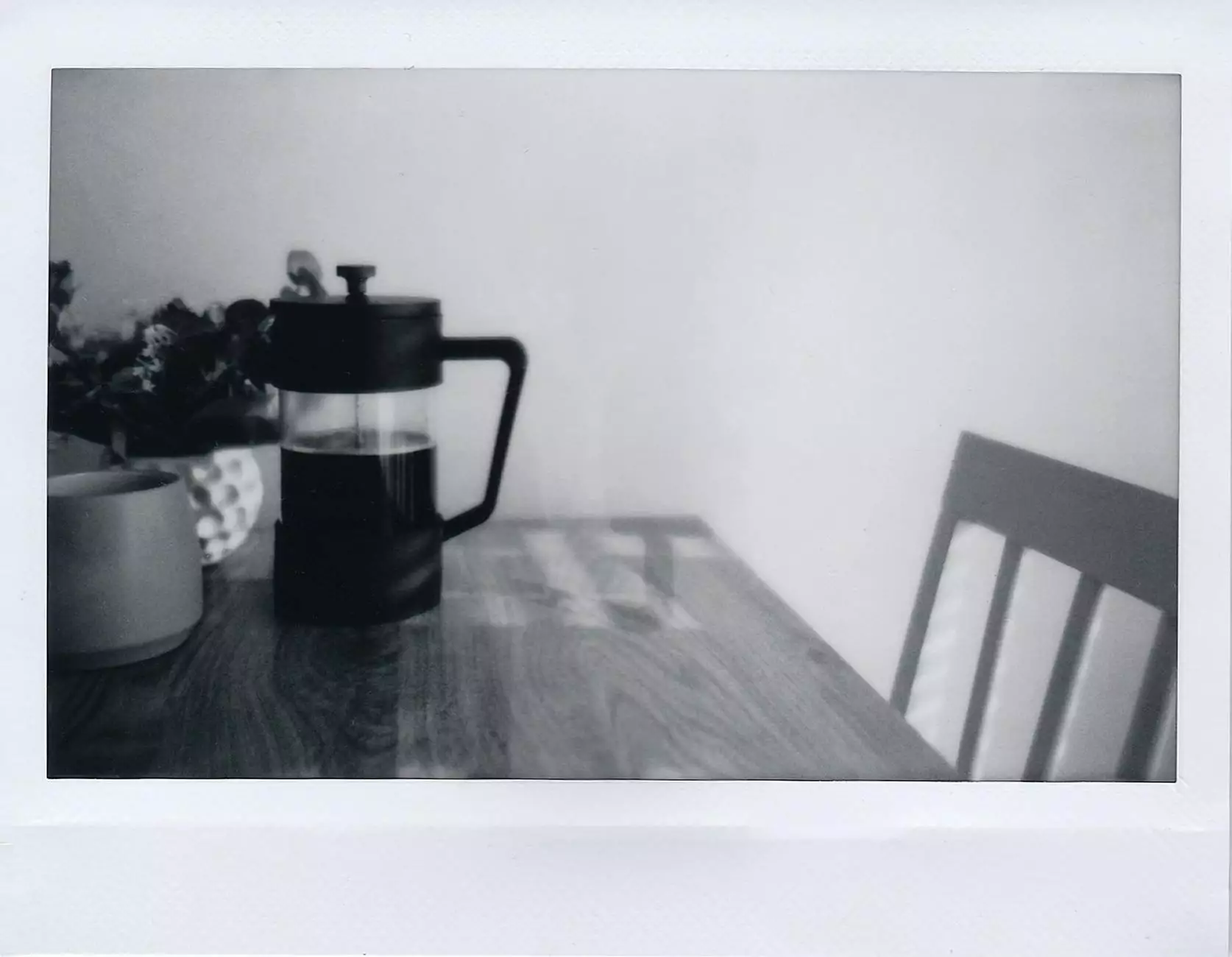 Introduction to French Press Brewing
Welcome to the ultimate French Press guide brought to you by White Wagon Coffee Roasters - your trusted source for high-quality coffee. In this comprehensive guide, we will walk you through the process of brewing delicious coffee using the French Press method. Whether you're a coffee aficionado or a beginner, this guide will help you master the art of French Press coffee brewing.
What is a French Press?
A French Press, also known as a press pot or plunger pot, is a popular brewing device that allows coffee enthusiasts to brew a full-bodied and robust cup of coffee. The French Press consists of a cylindrical glass or stainless steel carafe, a plunger with a mesh filter, and a lid. It's a simple yet effective way to extract the rich flavors and oils from coffee grounds.
French Press Brewing Technique
To brew coffee using a French Press, follow these simple steps:
Step 1: Measure and Grind Start by measuring your desired amount of coffee grounds. For a strong brew, we recommend a coffee-to-water ratio of 1:15 (1 gram of coffee per 15 grams of water). Grind the coffee beans to a coarse consistency, resembling sea salt.
Step 2: Preheat the French Press Preheat the French Press by rinsing it with hot water. This helps maintain optimal brewing temperature throughout the brewing process.
Step 3: Add Coffee and Water Empty the hot water from the French Press and add the ground coffee. Slowly pour hot water (ideally at 200°F/93°C) over the coffee, saturating all the grounds. Use a gentle circular motion to ensure even extraction.
Step 4: Steep and Bloom Place the plunger and lid on top of the French Press but do not push it down. Let the coffee steep for 4 minutes, allowing the flavors to develop and bloom.
Step 5: Plunge and Serve After 4 minutes, press the plunger down slowly, separating the brewed coffee from the grounds. Pour the freshly brewed coffee into your favorite mug or carafe and enjoy!
Tips for the Perfect French Press Coffee
Here are some tips to enhance your French Press coffee brewing experience:
Use Freshly Roasted Beans: Start with high-quality, freshly roasted coffee beans for the best flavor.
Grind Consistency: Aim for a coarse grind to prevent over-extraction and sediment in your cup.
Water Temperature: Maintain the water temperature around 200°F/93°C for optimal extraction.
Brewing Time: Experiment with different brewing times to find your preferred strength and flavor profile.
Stir the Bloom: After pouring water, give the coffee a gentle stir to ensure even saturation and release of flavors.
Invest in a Quality French Press: Choose a durable French Press with a reliable mesh filter for efficient extraction and easy cleaning.
Fine-Tuning Your French Press Brew
For coffee enthusiasts looking to fine-tune their French Press brew, here are some additional techniques worth exploring:
Adjusting Coffee-to-Water Ratio
Experiment with different coffee-to-water ratios to achieve your desired strength and flavor intensity. Remember, the standard ratio is 1:15, but don't be afraid to customize it to suit your taste buds.
Varying Brew Time
Try adjusting the steeping time to alter the strength and taste of your coffee. You can shorten the brew time for a lighter-bodied cup or extend it slightly for a bolder flavor profile.
Using Temperature-Controlled Kettles
Investing in a temperature-controlled kettle allows you to precisely control the water temperature, ensuring consistent and repeatable brewing results.
Exploring Coffee Origins and Roasts
Explore different coffee origins and roasts to discover unique flavor profiles that complement the French Press brewing method. Single-origin coffees and medium to dark roasts are often favored in French Press brewing.
Conclusion
Congratulations! You've successfully completed our ultimate French Press guide. Armed with this knowledge, you can now brew delicious and aromatic coffee using the French Press method. Remember to start with freshly roasted, high-quality beans and experiment with different techniques to find your perfect cup. At White Wagon Coffee Roasters, we take pride in offering premium coffee beans that will elevate your French Press brewing experience. Happy brewing!