Ice Cream with Waffle Cone (2 Scoop)
Jul 17, 2023
Store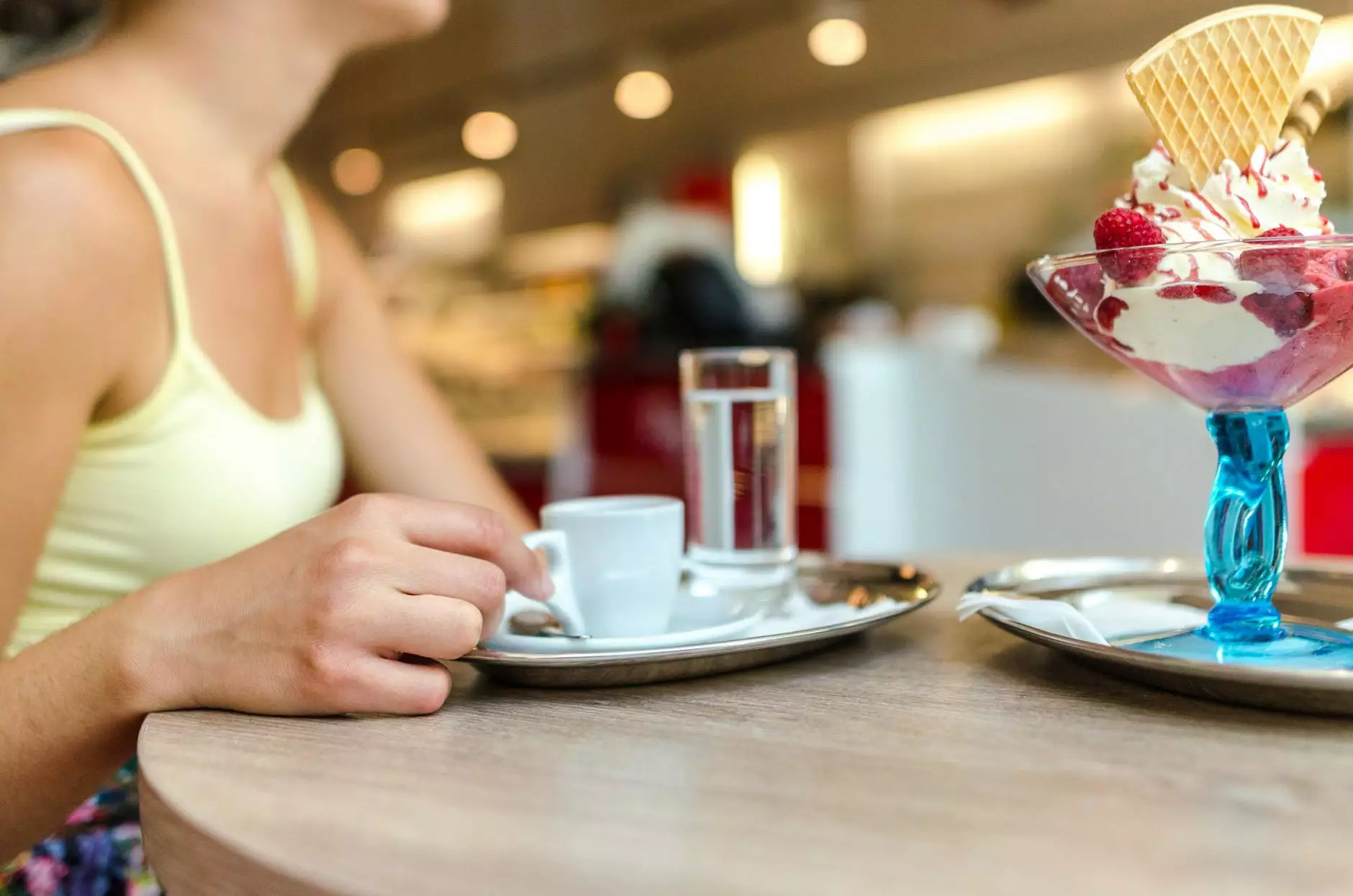 Welcome to White Wagon Coffee Roasters, home to the most irresistible Ice Cream with Waffle Cone (2 Scoop) you can find. Our passionate team takes great pride in creating exquisite ice cream flavors that will transport you to a world of indulgence. Whether you're craving a classic combination or an adventurous flavor fusion, we have something to satisfy every sweet tooth.
Unveiling Our Delectable Flavors
At White Wagon Coffee Roasters, we believe in offering our customers a wide range of mouthwatering ice cream flavors that captivate their taste buds. Each scoop is crafted with perfection using only the finest ingredients, ensuring a velvety smooth texture and an explosion of flavors.
Classic Vanilla
Our Classic Vanilla ice cream is simplicity at its finest. Made with premium vanilla beans and fresh dairy, this timeless flavor promises a rich and creamy experience that will please both kids and adults alike. Pair it with a crispy waffle cone for the ultimate delight.
Decadent Chocolate
Indulge in the richness of our Decadent Chocolate ice cream. Packed with intense cocoa flavors and a luscious texture, this flavor will satisfy any chocolate lover's cravings. Enjoy it with a freshly-baked waffle cone and let the combination melt in your mouth.
Strawberry Fields
Experience the taste of summer with our Strawberry Fields ice cream. Bursting with the natural sweetness of ripe strawberries, this flavor is a delightful treat for fruit enthusiasts. Top it off with a waffle cone for a crunchy contrast that complements the fruity goodness.
Mint Chocolate Chip
A perfect balance of refreshing mint and indulgent chocolate chunks, our Mint Chocolate Chip ice cream is a nostalgic favorite. Its cool, minty freshness paired with the satisfying crunch of a waffle cone creates a harmonious blend of flavors and textures.
The Perfect Pairing: Ice Cream and Waffle Cone
When it comes to enjoying ice cream, nothing beats the combination of a delicious scoop nestled in a crispy waffle cone. The contrast between the smooth ice cream and the crunchy cone adds a delightful texture to each bite, elevating your ice cream experience to new heights.
At White Wagon Coffee Roasters, we take pride in our meticulously crafted waffle cones. Using a secret recipe, our bakers create light, golden-brown cones that are wonderfully crispy with a hint of sweetness. Every cone is carefully hand-rolled and baked to perfection, ensuring the ideal vessel for our exceptional ice cream.
Visit Our Store Today
Ready to treat yourself to the ultimate ice cream delight? Visit White Wagon Coffee Roasters and indulge in our range of Ice Cream with Waffle Cone (2 Scoop) flavors. Our friendly staff will guide you through the flavors and assist you in creating the perfect combination. We can't wait to see you!