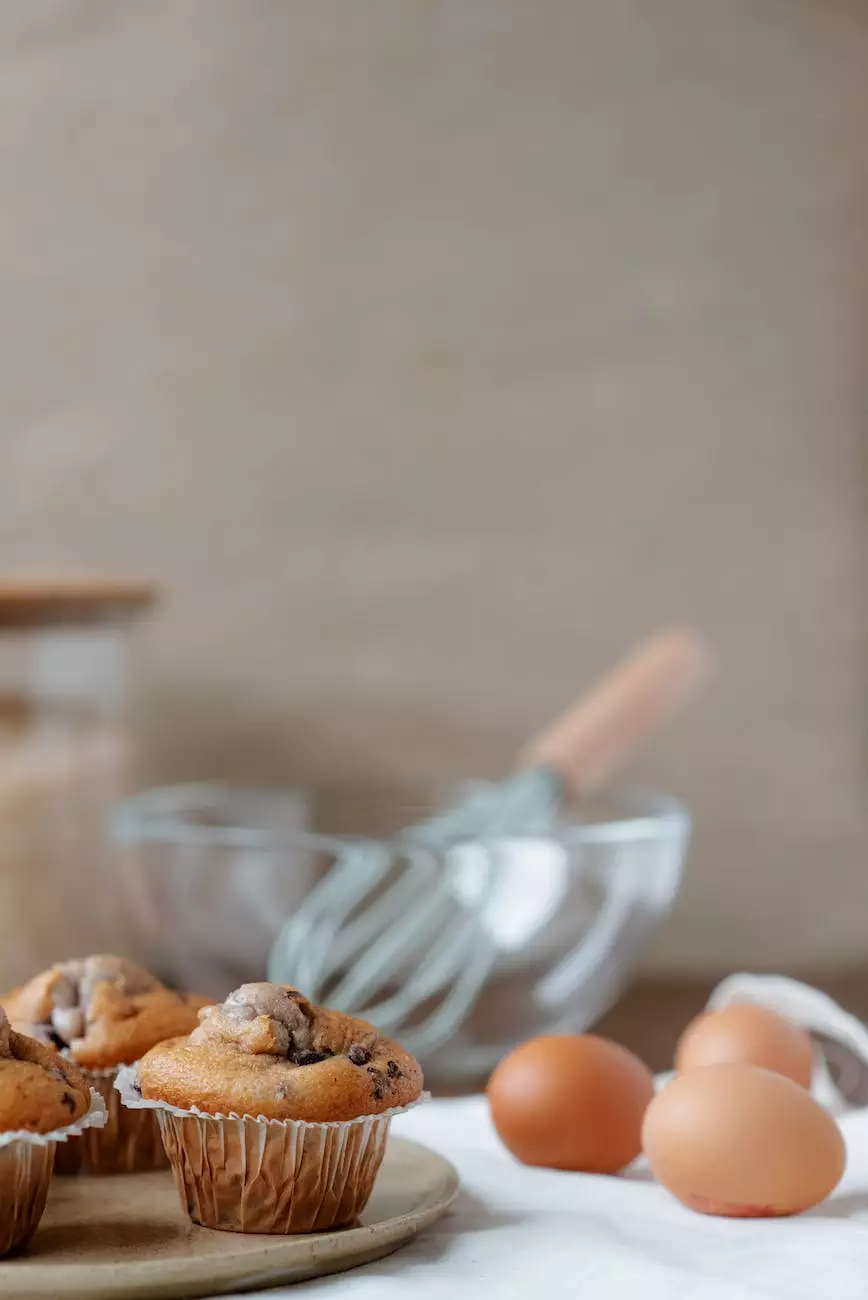 Discover the Heavenly Delight of Our Muffins
At White Wagon Coffee Roasters, we take immense pride in offering you a wide range of delectable muffins. Savor the pure joy of biting into a moist and flavorful pastry that perfectly complements your coffee experience. Our artisanal baking techniques and carefully selected ingredients ensure that every muffin is a piece of culinary perfection.
Elevating Your Coffee Breaks
Indulge in the ultimate coffee pairing by treating yourself to our exceptional muffins. Whether you're seeking a zesty burst of citrus, a rich chocolatey experience, or a classic buttery delight, we have the perfect muffin to satisfy your cravings. With our meticulously crafted recipes, each bite is a symphony of flavors that will elevate your coffee breaks to new heights.
A Plethora of Flavors and Textures
Our muffins come in a wide variety of flavors, ensuring there's something to suit every palate. Sink your teeth into our classic blueberry muffin, where bursts of juicy berries mingle with a delicate crumb. For chocolate enthusiasts, our double chocolate muffin is a cocoa lover's dream come true, with its moist texture and decadent chocolate chips. If you're feeling adventurous, try our pistachio and cardamom muffin, a unique blend of nutty goodness and aromatic spices.
Quality Ingredients, Exquisite Taste
We believe that the key to crafting exceptional muffins lies in using only the finest ingredients. We source the freshest fruits, highest quality chocolates, and premium nuts to ensure that every bite is a taste sensation. Our bakers pour their passion and expertise into each batch, resulting in muffins that are not only visually appealing but also irresistible to the taste buds.
Satisfaction Guaranteed
At White Wagon Coffee Roasters, your satisfaction is our top priority. We understand that you deserve the best, which is why we go above and beyond to deliver exceptional muffins that will leave you craving for more. We take pride in the positive feedback and loyal customer base we have built over the years.
Order Your Muffins Online Today
Ready to embark on a muffin journey like no other? Browse our collection of mouthwatering muffins and place your order online at whitewagoncoffee.com. Experience the perfect harmony of flavors, textures, and aromas that our muffins bring, and treat yourself to a sensory delight that will have you coming back for more. Trust White Wagon Coffee Roasters to satisfy your cravings with our heavenly muffins.