Gingerbread Latte
Oct 17, 2021
Store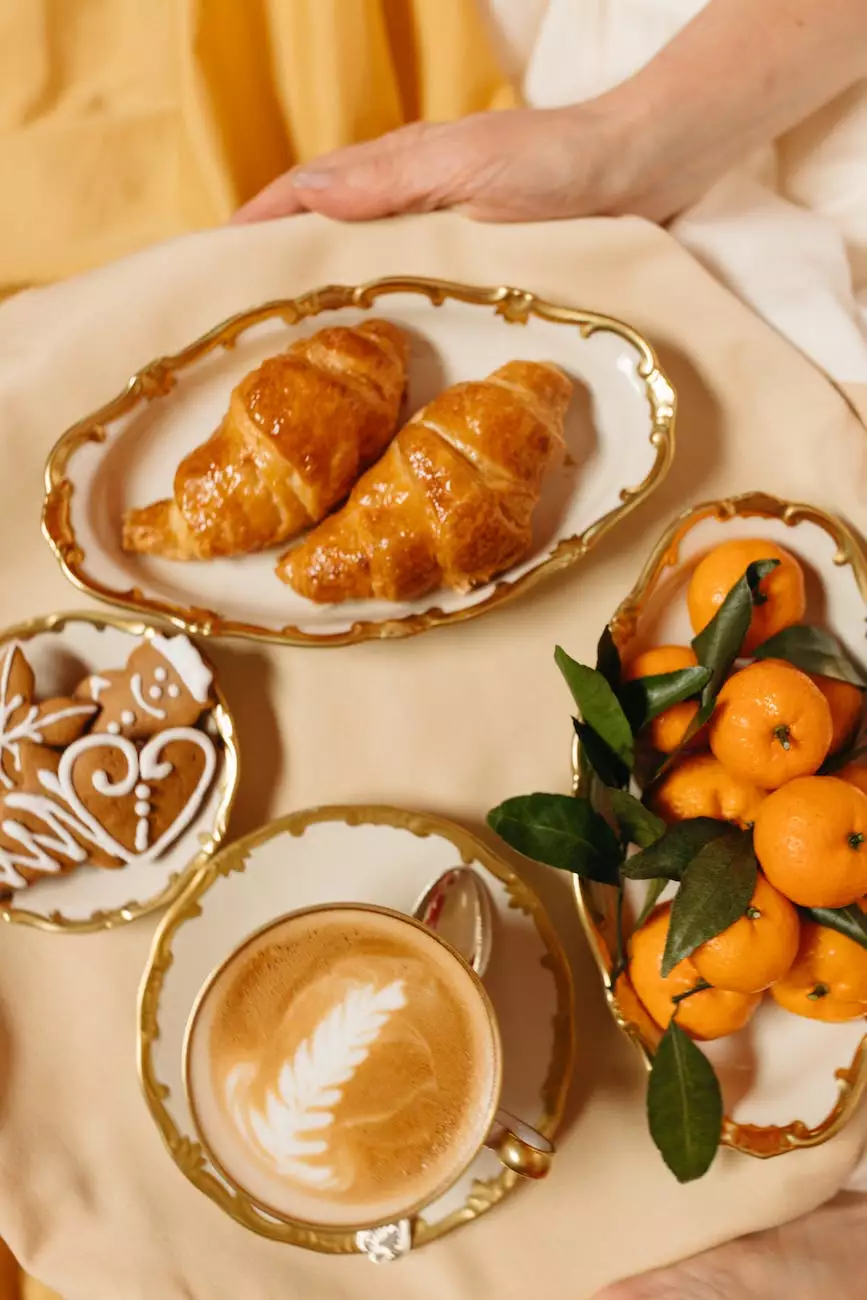 Introduction
Welcome to White Wagon Coffee Roasters, your go-to destination for the finest coffee blends. We take pride in offering a wide range of delicious coffee options, and our Gingerbread Latte is a true crowd-pleaser. This unique creation combines the warmth of traditional gingerbread spices with the rich flavor of expertly brewed coffee. Dive into a world of indulgence with our Gingerbread Latte - a true holiday classic!
Indulge in the Festive Flavors
Our Gingerbread Latte is the perfect symphony of flavors and aromas, bringing together the essence of the holiday season in a single cup. Each sip offers a delightful combination of freshly ground coffee beans, velvety steamed milk, and a harmonious blend of ginger, cinnamon, nutmeg, and hints of molasses. The result is a smooth and creamy beverage that captures the essence of a cozy winter day.
The Perfect Cup of Warmth
At White Wagon Coffee Roasters, we believe in the art of brewing. Our Gingerbread Latte is carefully prepared by our skilled baristas, ensuring that every cup is crafted with precision and expertise. We start with high-quality coffee beans, sourced from regions renowned for their exceptional coffee-growing conditions. Our commitment to using only the freshest ingredients ensures that each sip of your Gingerbread Latte is a pure delight.
Unforgettable And Aromatic
One of the distinct characteristics of our Gingerbread Latte is its enticing aroma. As the scent of gingerbread fills the air, you'll be transported to a winter wonderland where the warmth of spices blends perfectly with the inviting aroma of freshly brewed coffee. It's an experience that lingers long after the last sip, creating lasting memories that you'll want to recreate time and time again.
Customize Your Latte
At White Wagon Coffee Roasters, we understand that everyone has unique taste preferences. That's why we offer the option to customize your Gingerbread Latte to suit your individual preferences. Whether you prefer an extra shot of espresso for an added kick, a dash of vanilla syrup for a touch of sweetness, or a dollop of whipped cream for extra indulgence, our knowledgeable baristas are here to make your latte dreams come true.
Order Your Gingerbread Latte Today
Ready to experience the magic of our Gingerbread Latte? Order yours today and embark on a delightful journey of flavors. Whether you're looking for a pick-me-up in the morning, a midday treat, or a cozy beverage before bedtime, our Gingerbread Latte will never disappoint. Let the comforting warmth of this seasonal delight brighten your day and warm your heart.
Category: eCommerce & Shopping - Food & Supplements
Website: White Wagon Coffee Roasters
Product: Gingerbread Latte
At White Wagon Coffee Roasters, we take pride in our commitment to delivering the finest coffee experiences. Our Gingerbread Latte is just one of the many exceptional beverages we offer. Explore our extensive range of gourmet coffee options and elevate your coffee-drinking moments to new heights.