This Week for Column 15 (8/14)
Jan 16, 2021
News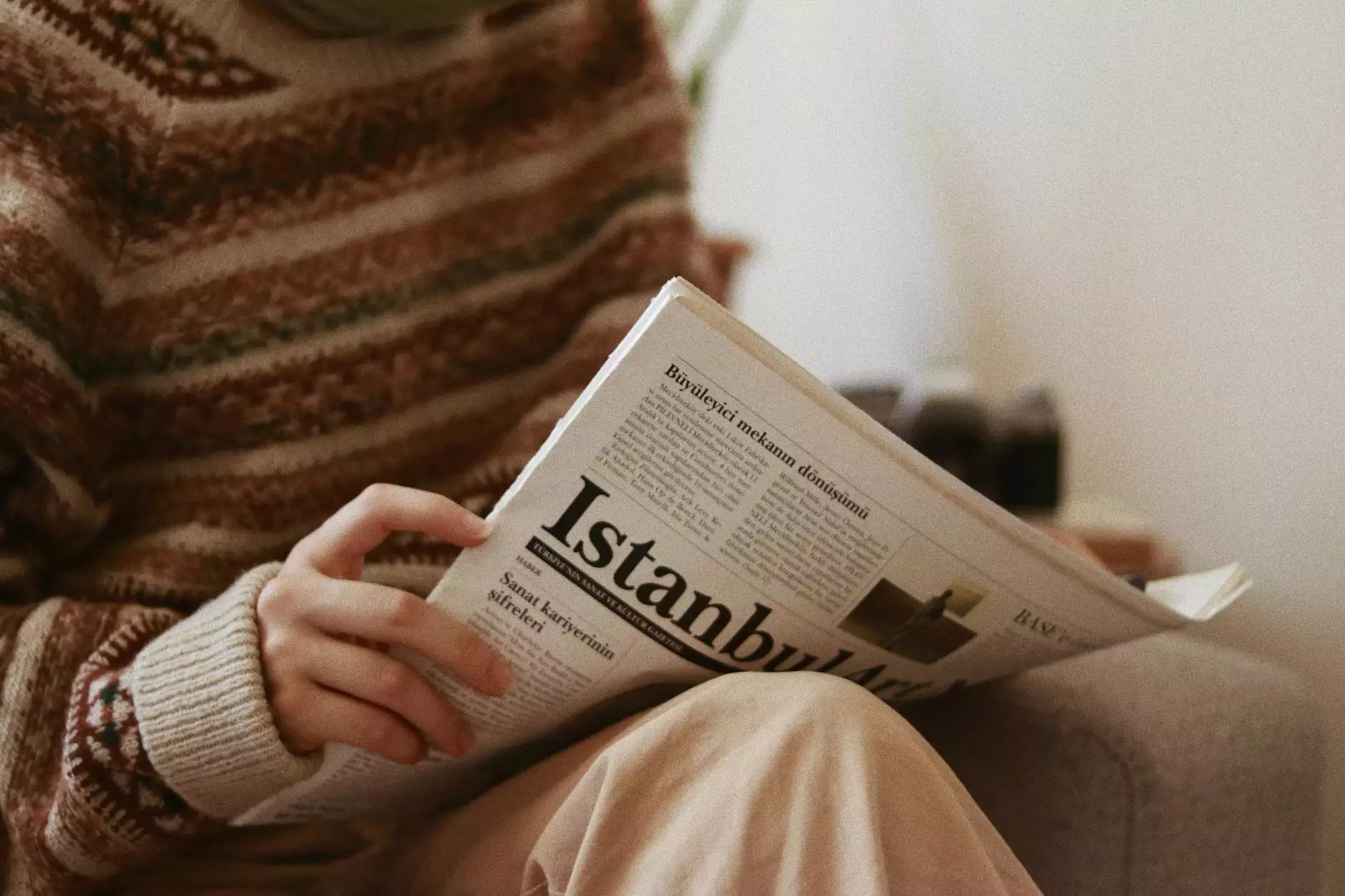 Exploring the Fascinating Journey of Coffee
Welcome to White Wagon Coffee Roasters! As a leading player in the eCommerce & Shopping - Food & Supplements industry, we are thrilled to present "This Week for Column 15 (8/14)" where we dive deep into the world of coffee. Join us as we embark on a journey to explore the latest updates, trends, and insights in the ever-evolving coffee scene.
The Art of Coffee Roasting
At White Wagon Coffee Roasters, we take pride in our meticulous approach to coffee roasting. Our team of skilled artisans leverages years of experience and a true passion for the craft to perfect each batch of coffee beans. We source only the finest, sustainably grown beans from around the world, ensuring that every cup you enjoy is a testament to exceptional quality and flavor.
From Bean to Cup: Understanding the Process
Have you ever wondered about the journey a coffee bean takes before it reaches your cup? Let us take you on a behind-the-scenes tour of the coffee production process. Starting from the coffee plantations where beans are hand-picked with care, to the intricate steps involved in processing, drying, and sorting the beans, and finally, the art of roasting that brings out their unique flavors – we unveil the mysteries that lie within each sip of your favorite brew.
Coffee Trends and Innovations
In the fast-paced world of coffee, trends and innovations are constantly emerging. Our team prides itself on staying ahead of the curve and being at the forefront of the industry's latest developments. In this week's column, we bring you exciting insights on the newest brewing techniques, brewing equipment, and flavor profiles that capture the attention of coffee enthusiasts worldwide. Whether you're a coffee connoisseur or just starting your coffee journey, our in-depth analysis and recommendations will help you navigate the ever-expanding coffee landscape.
Exploring Regional Coffee Cultures
Coffee is more than just a beverage; it is a reflection of diverse cultures and traditions. As we delve into this week's column, we delve into the rich coffee cultures from around the globe. Discover the unique characteristics of coffee from different regions, from the floral and delicate notes of Ethiopian coffee to the bold and robust flavors of Brazilian coffee. Immerse yourself in the cultural significance of coffee and gain a deeper appreciation for the rich tapestry that surrounds it.
The Science Behind Perfect Brews
Behind every delicious cup of coffee lies intricate science. In our column, we shed light on the fascinating chemistry and technical aspects of brewing the perfect cup. From understanding variables like water temperature, grind size, and extraction time, to exploring different brewing methods such as pour-over, French press, and espresso, we equip you with the knowledge you need to elevate your home brewing game. Join us on this scientific journey to unlock the secrets of brewing coffee like a pro.
Q&A with Industry Experts
Curiosity knows no boundaries, and we aim to satisfy your burning questions related to coffee. Our column features insightful interviews with industry experts, passionate baristas, and coffee professionals who share their wisdom and experience. Whether you want to know the best way to store coffee beans, how to identify flavor notes, or seek advice on starting your own coffee venture, we have you covered. Our Q&A sessions provide real-world insights, tips, and tricks from those who live and breathe the world of coffee.
Stay Updated with White Wagon Coffee Roasters
At White Wagon Coffee Roasters, we strive to be your trusted source of coffee knowledge. Stay updated with our weekly column to expand your understanding and appreciation for this beloved beverage. Join our coffee community today and embark on an exciting journey through the intricate world of coffee. For the latest news, updates, and exclusive offers, be sure to sign up for our newsletter and follow us on social media.
Uncover the Secrets of Exceptional Coffee
As you dive into "This Week for Column 15 (8/14)", prepared by White Wagon Coffee Roasters, get ready to uncover the secrets of exceptional coffee. Our passionate team of coffee experts is dedicated to providing you with valuable information that will enhance your coffee experience. From the origin story of each coffee bean to the techniques used to extract the perfect flavors, our goal is to ignite your curiosity and deepen your appreciation for the incredible world of coffee.
Start Your Coffee Journey with White Wagon Coffee Roasters
Whether you're a coffee enthusiast, aspiring home barista, or simply someone who enjoys a great cup of coffee, White Wagon Coffee Roasters has something for everyone. Join us on the exciting coffee journey we curate through our insightful columns. We invite you to explore the intersection of tradition and innovation, flavor and science, and culture and experience. Let us be your trusted companion on your quest for the perfect cup of coffee.