Harney & Sons Royal Palace Tea
Jun 12, 2019
Store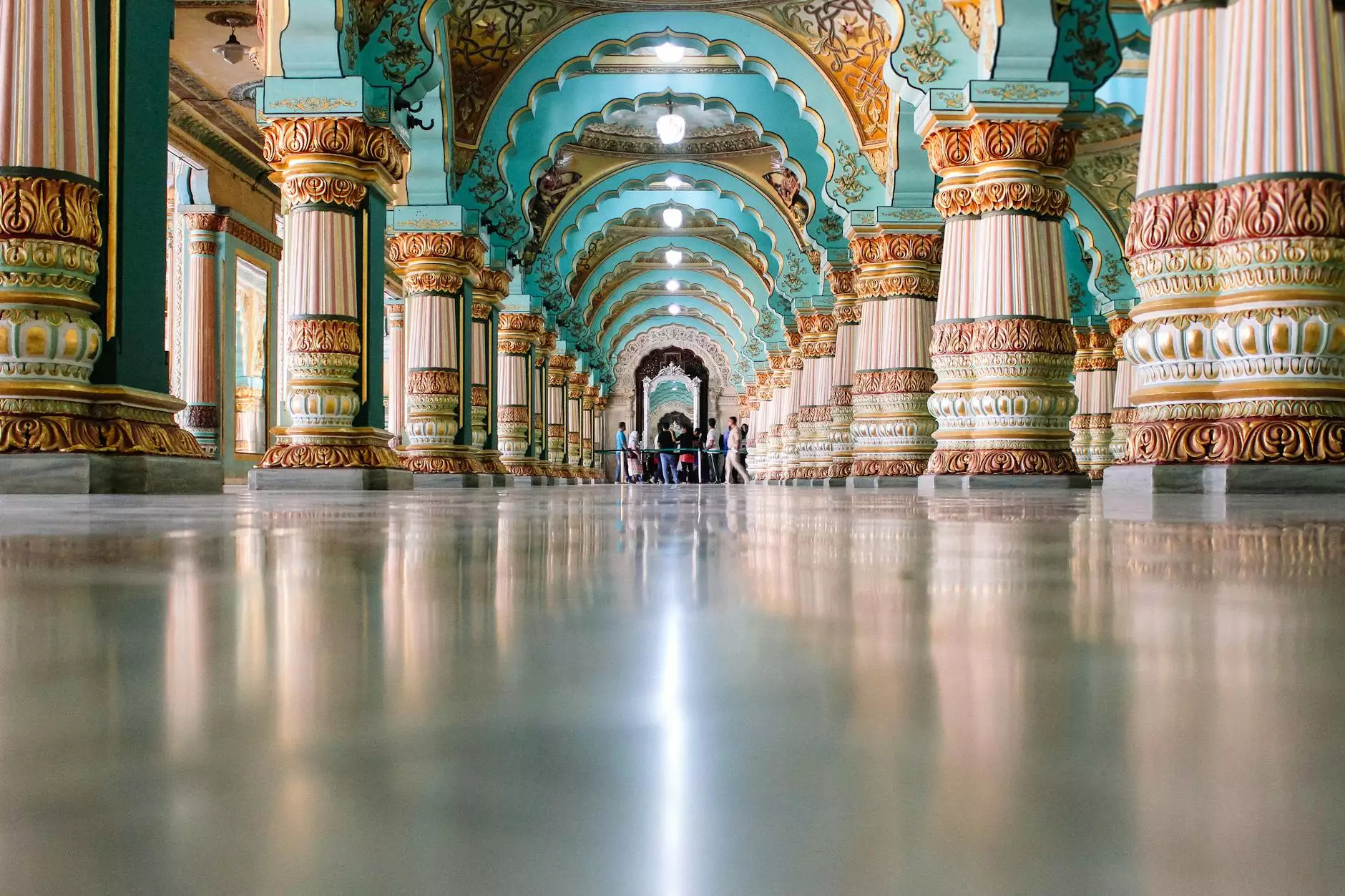 Welcome to White Wagon Coffee Roasters, your ultimate destination for the finest selection of teas and coffees. We take pride in offering premium brands that guarantee a remarkable and satisfying experience for our esteemed customers. One such brand that stands out is Harney & Sons, known for their exceptional blends and unrivaled quality.
Discover the Majesty of Royal Palace Tea
At White Wagon Coffee Roasters, we bring you the majestic flavors of Harney & Sons Royal Palace Tea. Immerse yourself in the regal experience offered by this remarkable blend. Handpicked with care, this tea encompasses a rich cultural history dating back centuries.
A Taste Fit for Royalty
Harney & Sons Royal Palace Tea presents a unique combination of premium ingredients that has been enjoyed by nobles and elite circles. Delicate premium black tea leaves are expertly infused with a blend of exotic spices to create a truly luxurious flavor profile that will transport you to an era of opulence and grandeur.
Unparalleled Quality & Expertise
At White Wagon Coffee Roasters, we ensure that every cup of Harney & Sons Royal Palace Tea reflects the epitome of excellence. Our commitment to quality is evident in every infusion, as we meticulously select only the finest ingredients and pay attention to the smallest details during the blending process.
Indulge in the Royal Experience
When you indulge in Harney & Sons Royal Palace Tea, you are not just savoring a cup of tea; you are embracing a centuries-old tradition of sophistication and elegance. Its refined taste and aromatic notes will awaken your senses, making each sip a moment of pure bliss.
Pairing Recommendations
To enhance your royal tea experience, we recommend pairing Harney & Sons Royal Palace Tea with delicate pastries, scones, or light sandwiches. The harmonious flavors will create a delightful culinary journey that will impress even the most discerning tea connoisseurs.
Order Your Royal Palace Tea Today
At White Wagon Coffee Roasters, we are delighted to offer Harney & Sons Royal Palace Tea to our valued customers. Embrace the royal experience and enjoy the exquisite flavors within the comfort of your own home. Place your order today and allow us to deliver the essence of grandeur to your doorstep.
Customer Satisfaction Guaranteed
At White Wagon Coffee Roasters, we prioritize customer satisfaction above all else. We are confident that Harney & Sons Royal Palace Tea will exceed your expectations, leaving you deeply satisfied with every sip. Should you have any inquiries or require assistance, our dedicated team is always here to provide personalized support.
Explore Our Tea Collection
In addition to Harney & Sons Royal Palace Tea, White Wagon Coffee Roasters offers an extensive selection of other premium teas. Discover a world of flavors and embark on a tea journey like no other. From herbal infusions to exclusive blends, our tea collection caters to all discerning palates.
Unleash the Royal Tea Experience
Unleash the royal tea experience with White Wagon Coffee Roasters. As connoisseurs of extraordinary flavors, we invite you to immerse yourself in the enchanting aroma and captivating taste of Harney & Sons Royal Palace Tea. Order your tea now and let us open the doors of a regal tea journey for you.