The Fellow Ode Brew Grinder: Elevate Your Coffee Brewing Game
Mar 9, 2018
Store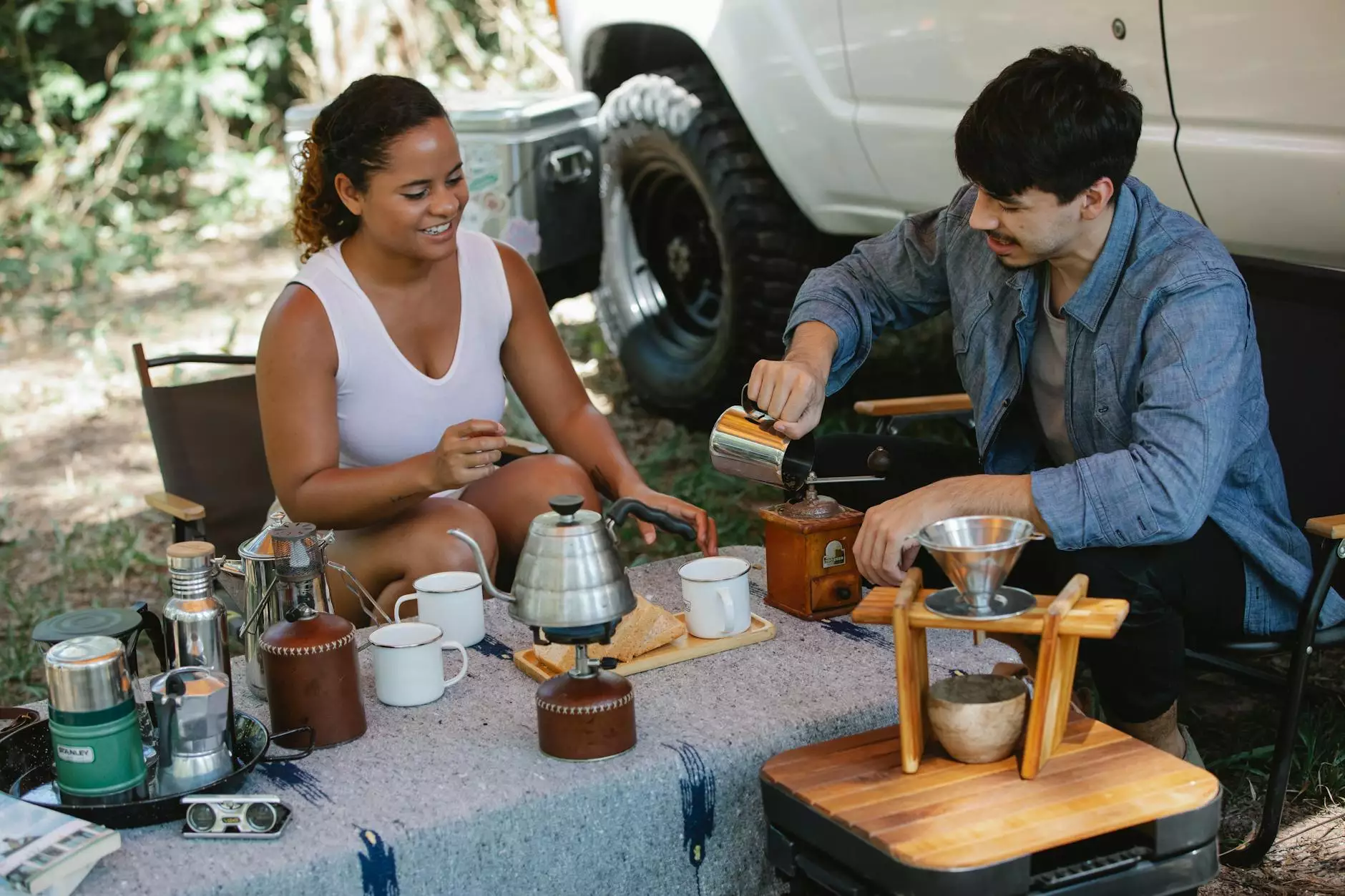 Welcome to White Wagon Coffee Roasters, your destination for all things coffee. In the world of specialty coffee, achieving the perfect grind is essential to extracting the vibrant flavors that make each cup a delight. That's why we're thrilled to introduce you to the Fellow Ode Brew Grinder, a revolutionary coffee grinder designed to enhance your brewing experience.
Unmatched Precision for Exceptional Grind Consistency
When it comes to coffee extraction, consistency is key. The Fellow Ode Brew Grinder utilizes advanced technology and superior engineering to deliver a level of precision that sets it apart from the competition. Equipped with 64mm stainless steel flat burrs, this grinder ensures a consistently even grind size, allowing you to extract the optimal flavors from your coffee beans.
Whether you prefer a coarse grind for your French Press or a fine grind for your espresso machine, the Fellow Ode Brew Grinder offers 31 grind settings that cater to various brewing methods. With this exceptional versatility, you can explore a wide range of flavors and intensities, tailoring each cup to your personal taste preferences.
Effortless Operation and User-Friendly Design
The Fellow Ode Brew Grinder is not only known for its exceptional performance but also its user-friendly design. With its intuitive interface, you'll be able to navigate through the grind settings effortlessly. The single dial control allows you to adjust the grind size with precision, enabling you to switch between different brewing methods seamlessly.
One standout feature of the Fellow Ode Brew Grinder is its innovative magnetically aligned grind catch. This unique mechanism ensures that no beans are left behind, making it easier to pour the freshly ground coffee into your brewing device. Say goodbye to messy countertops and wastage, and enjoy a hassle-free grinding and brewing process.
Durable Construction and Premium Aesthetics
The Fellow Ode Brew Grinder not only excels in functionality but also boasts an elegant design that complements any kitchen or coffee setup. Crafted from high-quality materials, including stainless steel and aluminum, this grinder is built to withstand the test of time. Its robust construction guarantees durability, allowing you to enjoy countless cups of freshly brewed coffee.
Designed with attention to detail, the Fellow Ode Brew Grinder features a stunning matte black finish, adding a touch of sophistication to your coffee brewing experience. Its compact size ensures it won't take up too much space on your countertop, making it an ideal choice for home baristas and coffee enthusiasts alike.
Unlock the True Potential of Your Coffee Beans
At White Wagon Coffee Roasters, we understand the importance of exceptional coffee brewing. That's why we are proud to offer the Fellow Ode Brew Grinder, an invaluable tool for coffee lovers who seek perfection in their daily cup. Elevate your brewing game to new heights with this cutting-edge grinder and unlock the true potential of your coffee beans.
The Benefits of the Fellow Ode Brew Grinder:
Consistently even grind size for optimal coffee extraction
31 grind settings cater to various brewing methods
Intuitive interface for effortless operation
Magnetically aligned grind catch reduces mess and wastage
Durable construction ensures long-lasting performance
Elegant matte black finish adds a touch of sophistication
In Conclusion
With the Fellow Ode Brew Grinder by your side, you can finally achieve the perfect grind for your coffee beans, unlocking a world of flavor possibilities. Experience the unparalleled precision, user-friendly design, and durable construction that this grinder offers. Shop now at White Wagon Coffee Roasters and take your coffee brewing game to the next level.
Disclaimer: "White Wagon Coffee Roasters" is not affiliated with the manufacturer of the Fellow Ode Brew Grinder.