Copenhagen's Meatpacking District - Parallel
Nov 27, 2020
Locations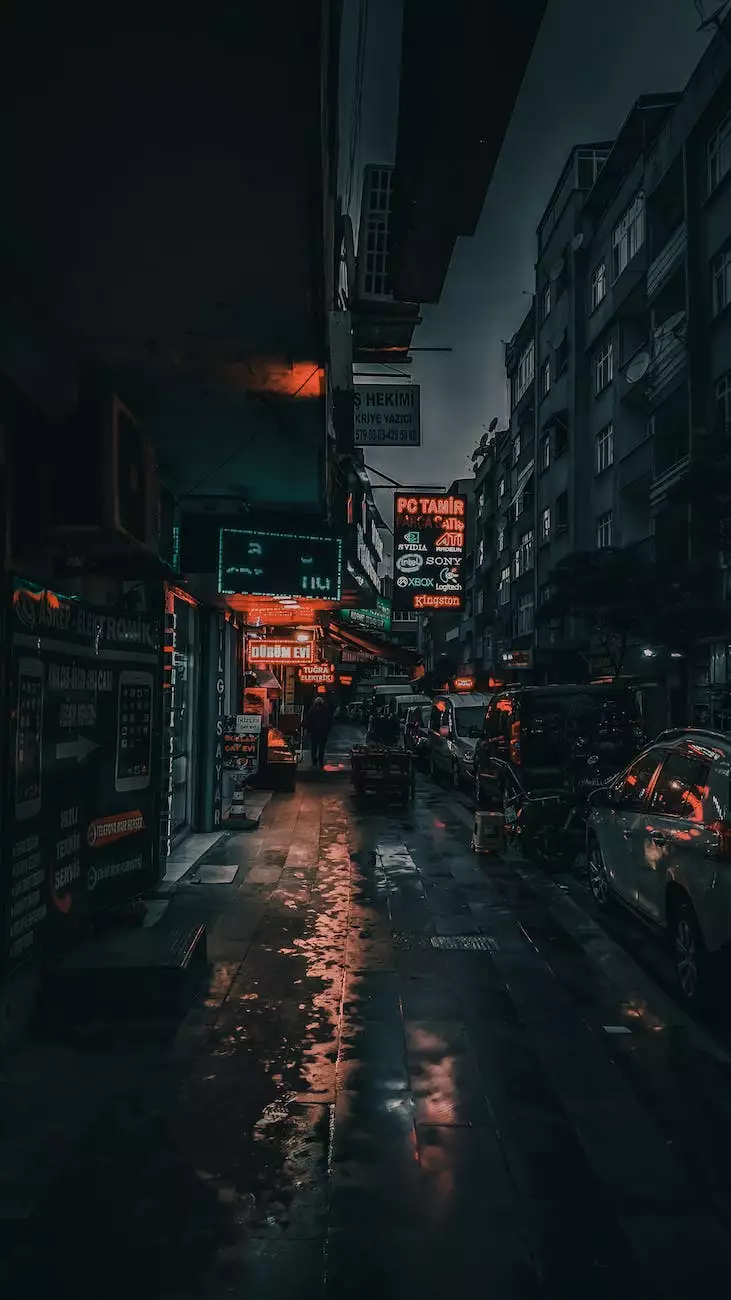 The Essence of Copenhagen's Meatpacking District
Copenhagen's Meatpacking District is an energetic and dynamic neighborhood located in Vesterbro, the hippest area of Denmark's capital. Renowned for its artistic vibe, architectural charm, and gastronomic delights, this district offers visitors a unique blend of old-world charm and contemporary flair.
Situated between the trendy streets of Vesterbro and the historical Carlsberg Brewery, Copenhagen's Meatpacking District has transformed from its industrial roots to become a thriving hub of food, culture, and creativity. Nestled within this vibrant district is Parallel, a renowned establishment brought to you by White Wagon Coffee Roasters.
Parallel: A Destination Within the District
Parallel, the brainchild of White Wagon Coffee Roasters, captures the essence of Copenhagen's Meatpacking District. With its prime location and impressive interior design, Parallel opens its doors to both locals and tourists seeking an unparalleled coffee experience.
Immerse yourself in Parallel's inviting atmosphere as you indulge in the finest artisanal coffee creations. Our knowledgeable baristas meticulously handcraft each cup, ensuring an exceptional taste that will tantalize your taste buds. Whether you're a coffee connoisseur or simply appreciate a well-brewed cup of joe, Parallel promises an unforgettable sensory journey.
Exploring the Meatpacking District
Beyond Parallel, the Meatpacking District begs to be explored. As you stroll through its cobblestone streets, you'll encounter a myriad of culinary delights, trendy bars, and captivating art galleries. The district's innovative spirit permeates every corner, creating an electric atmosphere that never fails to captivate visitors.
Indulge in Gastronomic Pleasures
Food enthusiasts are in for a treat in Copenhagen's Meatpacking District. The district boasts an impressive array of culinary establishments, ranging from Michelin-starred restaurants to trendy food markets.
Whether you're looking to savor the rich flavors of Nordic cuisine, discover international culinary fusions, or simply enjoy delectable street food, the district has something to satisfy every palate. Don't miss the chance to experience the mouthwatering offerings from acclaimed chefs and passionate food artisans.
Unleash Your Creativity
Creativity flourishes in Copenhagen's Meatpacking District. The district serves as a creative hub, attracting artists, designers, and entrepreneurs from all walks of life.
Explore the numerous art galleries and design studios showcasing local talent and international masterpieces. Immerse yourself in thought-provoking exhibitions, discover captivating street art, and get inspired by the vibrant atmosphere that permeates this artistic neighborhood.
Shopping and More
In addition to its culinary and artistic endeavors, Copenhagen's Meatpacking District offers a diverse array of shopping experiences. From local boutiques and high-end fashion stores to unique concept stores and vintage treasures, the district caters to every shopper's desire.
Indulge in retail therapy as you explore the district's trendy fashion scene, browse through handmade crafts and design objects, or hunt for one-of-a-kind antiques. The district's distinct charm extends to its shopping options, promising a memorable and fulfilling retail experience.
Visit Copenhagen's Meatpacking District Today
Copenhagen's Meatpacking District, with its vibrant energy, captivating culture, and culinary delights, is a must-visit destination for those looking to immerse themselves in the heart of the city's creative scene. Explore Parallel, brought to you by White Wagon Coffee Roasters, and indulge in the rich flavors of our meticulously crafted coffee creations.
Plan your visit today and experience Copenhagen's dynamic Meatpacking District – a melting pot of culture, cuisine, and creativity that will leave a lasting impression.
© 2022 White Wagon Coffee Roasters | All rights reserved