Discover the Finest Tidewater Select Coffee Beans at White Wagon Coffee Roasters
Sep 23, 2020
Store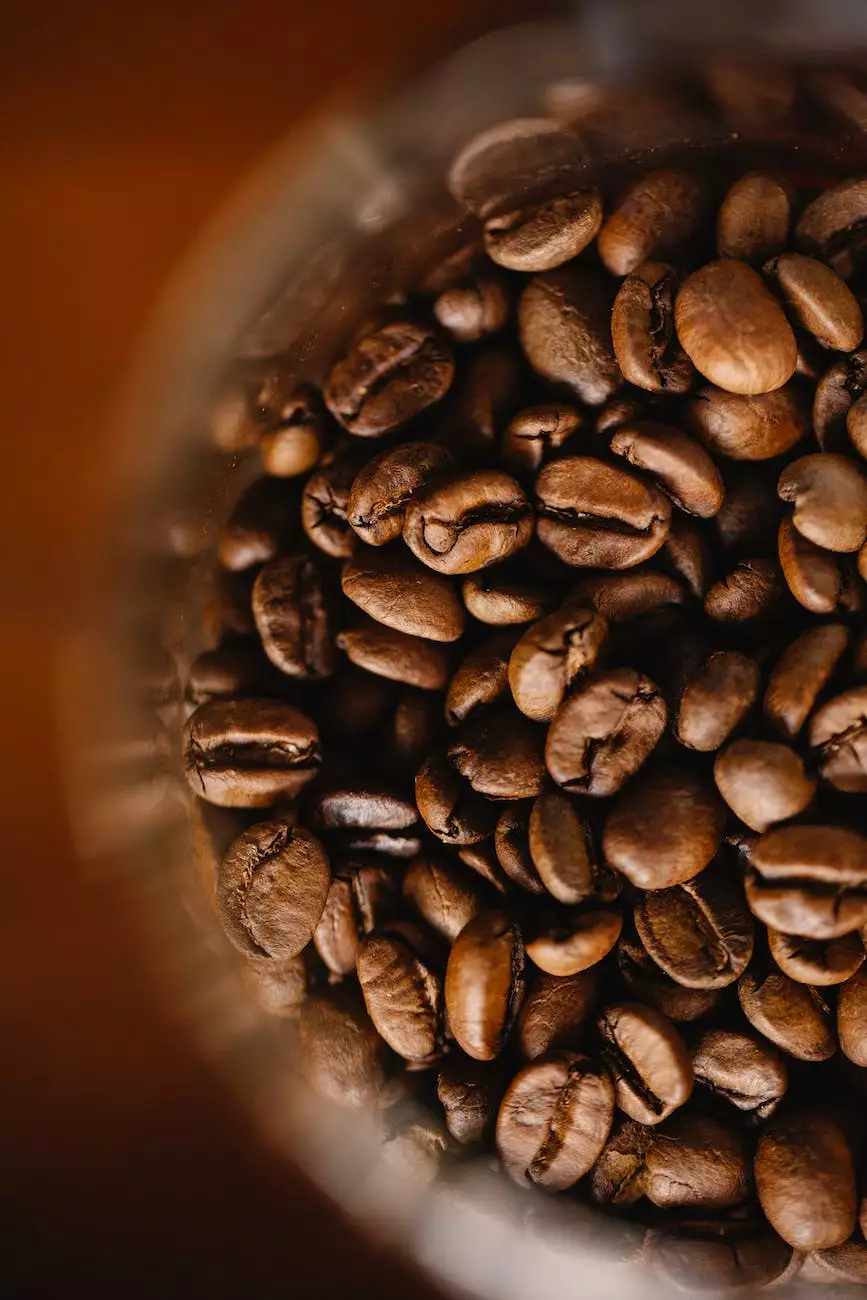 Unveiling Our Tidewater Select Collection
Welcome to White Wagon Coffee Roasters, your ultimate destination for exceptional coffee blends. As a leading purveyor of premium coffee, we take immense pride in curating the finest beans sourced from around the world. Our Tidewater Select collection represents the epitome of quality, delivering a rich and flavorful experience to coffee enthusiasts.
The Art of Tidewater Select Coffee
At White Wagon Coffee Roasters, we believe that every cup of coffee is a work of art. Our Tidewater Select coffee beans are carefully hand-selected, ensuring only the highest quality beans make it into our collection. Each step of the roasting process is meticulously designed to enhance the flavor profiles and aromas of the coffee.
Unparalleled Flavor Profiles
Our Tidewater Select beans offer an array of captivating flavor profiles that cater to the diverse preferences of coffee lovers. With notes of cocoa, caramel, and hints of citrus, our coffee is a harmonious blend of rich and delicate flavors. Whether you prefer a bold and robust cup or a smoother, more nuanced taste, our Tidewater Select collection has something for everyone.
Exceptional Quality Control
At White Wagon Coffee Roasters, we prioritize quality control to ensure that every bag of Tidewater Select coffee meets our stringent standards. Our team of experienced professionals meticulously inspects each batch, guaranteeing freshness, consistency, and overall excellence. We believe in providing our customers with an unparalleled coffee experience that goes beyond their expectations.
Browse Our Tidewater Select Collection
Experience the richness and depth of flavor that our Tidewater Select collection has to offer. Whether you're a coffee connoisseur or simply appreciate a great cup of Joe, our carefully curated selection is sure to delight your senses. Explore our range of Tidewater Select beans and embark on a journey of coffee perfection.
Discover Your Perfect Brew
With our diverse range of Tidewater Select options, finding your perfect brew has never been easier. Whether you prefer whole bean or ground, dark roast or medium roast, our collection has the ideal choice for your unique taste preferences. Each bag is expertly packaged to lock in freshness and deliver an exceptional coffee experience.
Order Online for Convenience
At White Wagon Coffee Roasters, we understand the value of convenience. That's why we offer online ordering, allowing you to easily browse our Tidewater Select collection from the comfort of your own home. Simply select your desired products, choose your preferred delivery method, and we'll handle the rest. Sit back, relax, and anticipate the exquisite coffee that will soon be in your cup.
Elevate Your Coffee Experience with Tidewater Select
Discover the unparalleled quality and flavor of our Tidewater Select coffee beans. Join us at White Wagon Coffee Roasters and elevate your coffee experience to new heights. Our commitment to excellence, attention to detail, and passion for the art of coffee sets us apart. Explore our Tidewater Select collection today and indulge in the ultimate coffee journey.