Discover the Ultimate Better Morning Tea Collection at White Wagon Coffee Roasters
Jun 2, 2020
Store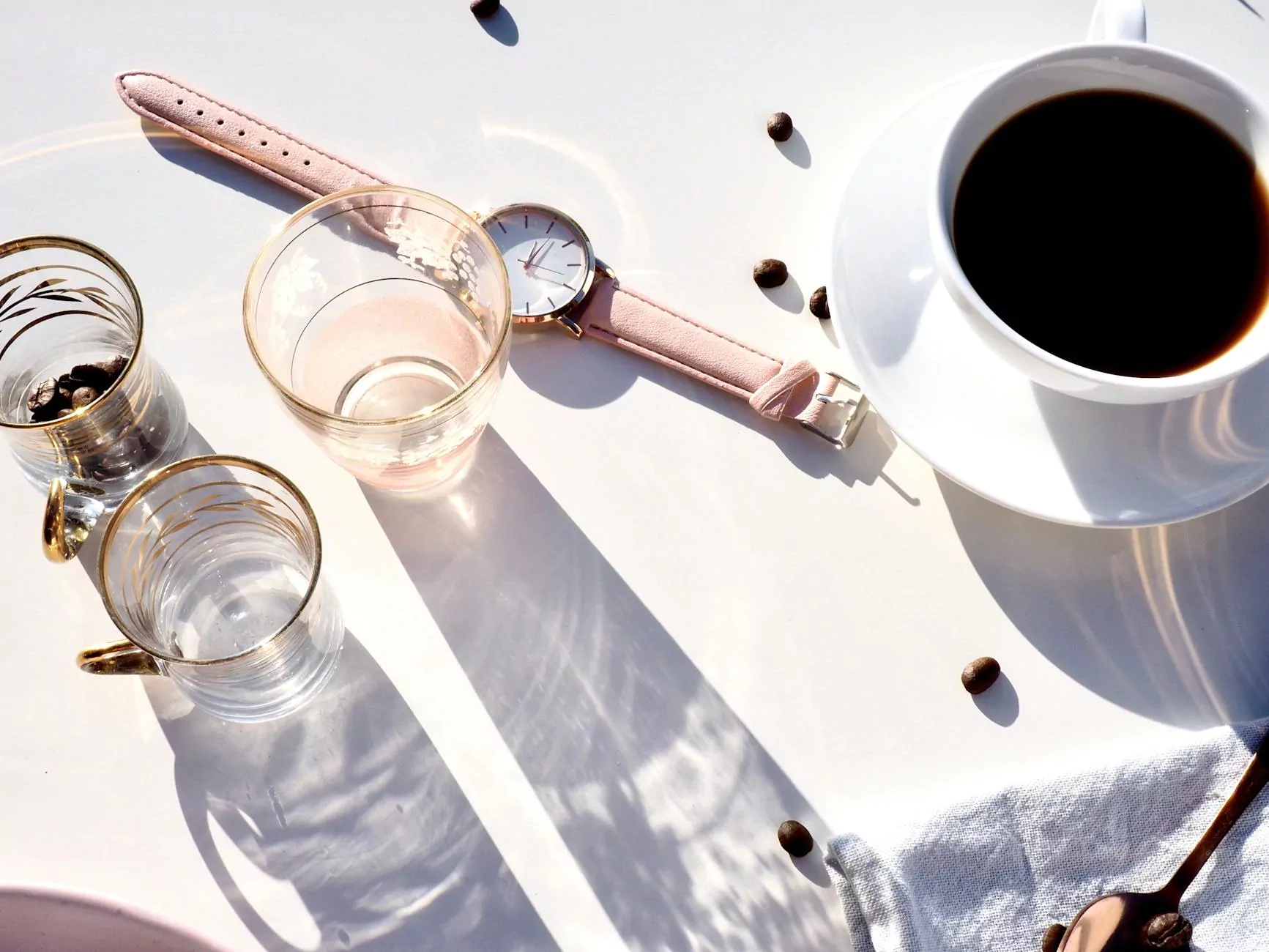 Welcome to White Wagon Coffee Roasters, your one-stop destination for exquisite teas and coffee. Within our extensive range of offerings, we proudly introduce our exclusive collection of better morning tea. As passionate artisans, we have curated a selection that will suit the taste buds of even the most discerning tea enthusiasts.
Unveiling the Best Selection of Better Morning Teas
At White Wagon Coffee Roasters, we understand the importance of a perfect start to your day. Our expert tea connoisseurs have carefully chosen a diverse range of morning teas that cater to varying preferences and palates. Crafted with precision, our better morning tea collection ensures an unmatched taste and superior quality.
Indulge in the vibrant flavors and captivating aromas of our better morning teas. From invigorating blends to smooth, mellow varieties, we offer something for everyone. Sourced from renowned tea gardens around the globe, our teas uphold the highest standards of authenticity and excellence.
Unleashing a World of Exquisite Morning Tea Blends
Our better morning tea collection features an impressive array of blends that are designed to awaken your senses and kickstart your day with unparalleled vigor. Here are some of the extraordinary blends you can find:
Absolute Awakening: A robust and full-bodied black tea with a rich malty flavor and a delightful aroma.
Harmony Sunrise: A blissful blend of green and chamomile tea that offers a gentle yet revitalizing sip.
Transcendental Tonic: A meditative mix of herbal tea and citrusy notes that uplifts your spirits and energizes your mind.
Morning Mist: A delicate white tea infused with hints of floral essence, providing a soothing and refreshing experience.
Revitalizing Ritual: An invigorating blend of black and herbal tea, masterfully combined to invigorate your body and mind.
Your Gateway to a Better Morning Routine
White Wagon Coffee Roasters strives to enhance your morning ritual with our exclusive better morning teas. Indulge in the art of tea drinking, unlock a world of flavors, and elevate your mornings with our meticulously crafted collection.
Our commitment to quality extends beyond the selection of teas. We value sustainability and ethical sourcing practices, ensuring that each cup of our better morning tea contributes to a better planet. Join us in this journey towards a conscience-driven, elevated morning experience.
The White Wagon Coffee Roasters Difference
What sets White Wagon Coffee Roasters apart is our unwavering dedication to customer satisfaction. We go beyond providing exceptional products, and focus on delivering a seamless shopping experience:
Unrivaled Quality: Our better morning teas are sourced from the finest tea gardens, and are subjected to rigorous quality checks to ensure your utmost satisfaction.
Expert Craftsmanship: Our master blenders and tea artisans bring forth their expertise to create harmonious and memorable flavors that awaken your senses.
Convenience: With our user-friendly online store, you can explore and purchase your favorite better morning teas with just a few clicks, ensuring a hassle-free experience.
Worldwide Shipping: We offer fast and reliable shipping options to bring these exceptional teas directly to your doorstep, no matter where you are.
Customer Support: Our dedicated support team is always ready to provide assistance and guidance, ensuring that your experience with us is nothing short of exceptional.
Experience the Finest Better Morning Teas Today
Unlock the potential of your mornings with White Wagon Coffee Roasters' luxurious better morning tea collection. Shop now and embark on a flavor-filled journey that will invigorate your senses and leave you refreshed and ready to conquer the day.
Disclaimer: The effect of tea consumption can vary from person to person. Consult with a healthcare professional before making any significant changes to your daily routine.