Earthfare is Back in Business
Mar 19, 2018
News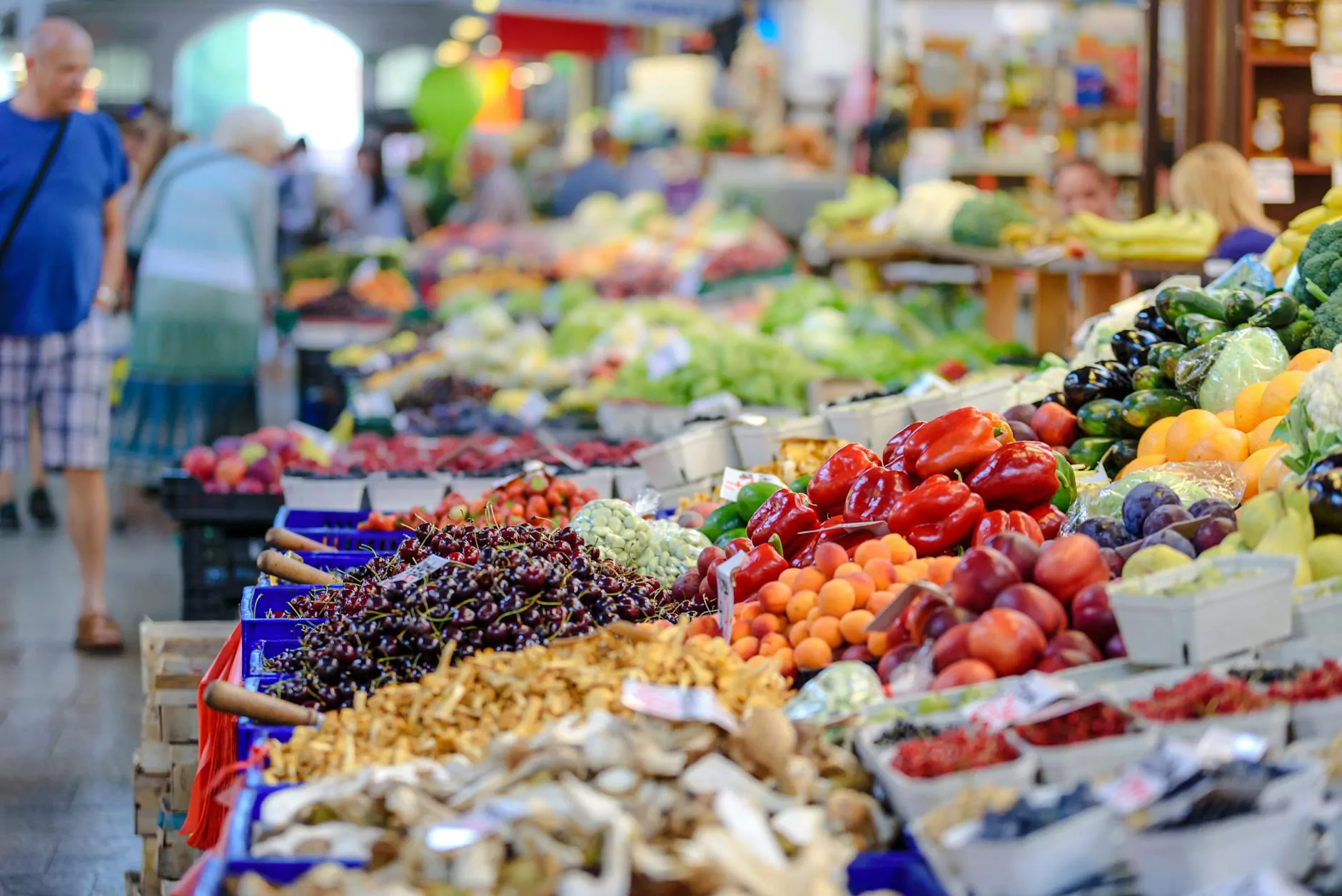 Welcome to the exciting world of White Wagon Coffee Roasters, where we blend a passion for coffee with a commitment to quality. Join us as we take you on a journey to explore the revival of Earthfare, the beloved health food store that has returned to the market. With our top-quality, organic coffee and food products, we are proud to be a part of Earthfare's comeback story.
Reviving Earthfare with White Wagon Coffee Roasters
At White Wagon Coffee Roasters, we believe that good coffee is more than just a beverage. It's an experience, a moment of bliss in the midst of a bustling day. And what better way to elevate that experience than by pairing it with the finest organic food products?
We have collaborated with Earthfare, a renowned name in the health food industry, to bring back their wide range of products to the market. After a temporary closure, the return of Earthfare is a testament to our shared passion for promoting a healthier and more sustainable lifestyle.
Experience the Earthfare Difference
With Earthfare's revival, you can once again enjoy a plethora of high-quality, organic food and supplement options that cater to various dietary needs. From fresh produce and pantry staples to vitamins and supplements, Earthfare offers a diverse selection to satisfy your every health-conscious craving.
By intertwining our expertise in specialty coffee with Earthfare's commitment to quality, we create a unique shopping experience for our customers. The revitalized Earthfare provides a one-stop destination for both coffee enthusiasts and health-conscious individuals, promoting a harmonious existence between taste and well-being.
Discover a World of Organic Coffee
At White Wagon Coffee Roasters, we take great pride in our coffee. Our beans are sourced directly from small-scale, sustainable coffee farms around the world. By supporting local farmers and using organic cultivation methods, we can ensure that you receive only the finest coffee without compromising on taste or quality.
With Earthfare's revival, we are thrilled to introduce our range of handcrafted coffee blends in their stores. From earthy and bold dark roasts to vibrant and fruity light roasts, our coffee collection caters to every coffee lover's preference. Whether you enjoy a smooth drip coffee or indulgent specialty beverages, our selection offers something for everyone.
Explore the eCommerce & Shopping - Food & Supplements Category
White Wagon Coffee Roasters and Earthfare's collaboration expands beyond physical store locations. We provide a seamless online shopping experience through our eCommerce platform, allowing customers to conveniently explore and purchase a wide range of high-quality food and supplement options in the Food & Supplements category.
With our user-friendly interface, you can navigate through the various product categories, read detailed descriptions, and make informed decisions about your purchases. Our commitment to customer satisfaction extends to our online customers, ensuring that you receive the same premium experience as you would in our physical stores.
The Perfect Blend of Taste and Health
When it comes to your well-being, compromise is not an option. That's why White Wagon Coffee Roasters and Earthfare are dedicated to providing you with the perfect blend of taste and health. We prioritize sourcing the highest quality ingredients and maintaining rigorous quality standards to ensure that every product meets your expectations.
Whether you're an avid coffee connoisseur, health enthusiast, or simply someone looking for exceptional food and supplements, our partnership with Earthfare offers you a wide range of options to choose from. Each product aligns with our shared values of sustainability, organic ingredients, and ethical sourcing.
Join the White Wagon Coffee Roasters Community
We invite you to be a part of the White Wagon Coffee Roasters community as we celebrate the return of Earthfare. Stay connected with us by subscribing to our newsletter, following us on social media, and exploring our blog for coffee and health-related articles.
Experience the revival of Earthfare through the lens of exceptional coffee and premium food products. Together, let's embrace a healthier, more sustainable future.