Welcome to White Wagon Coffee Roasters
Sep 24, 2021
Store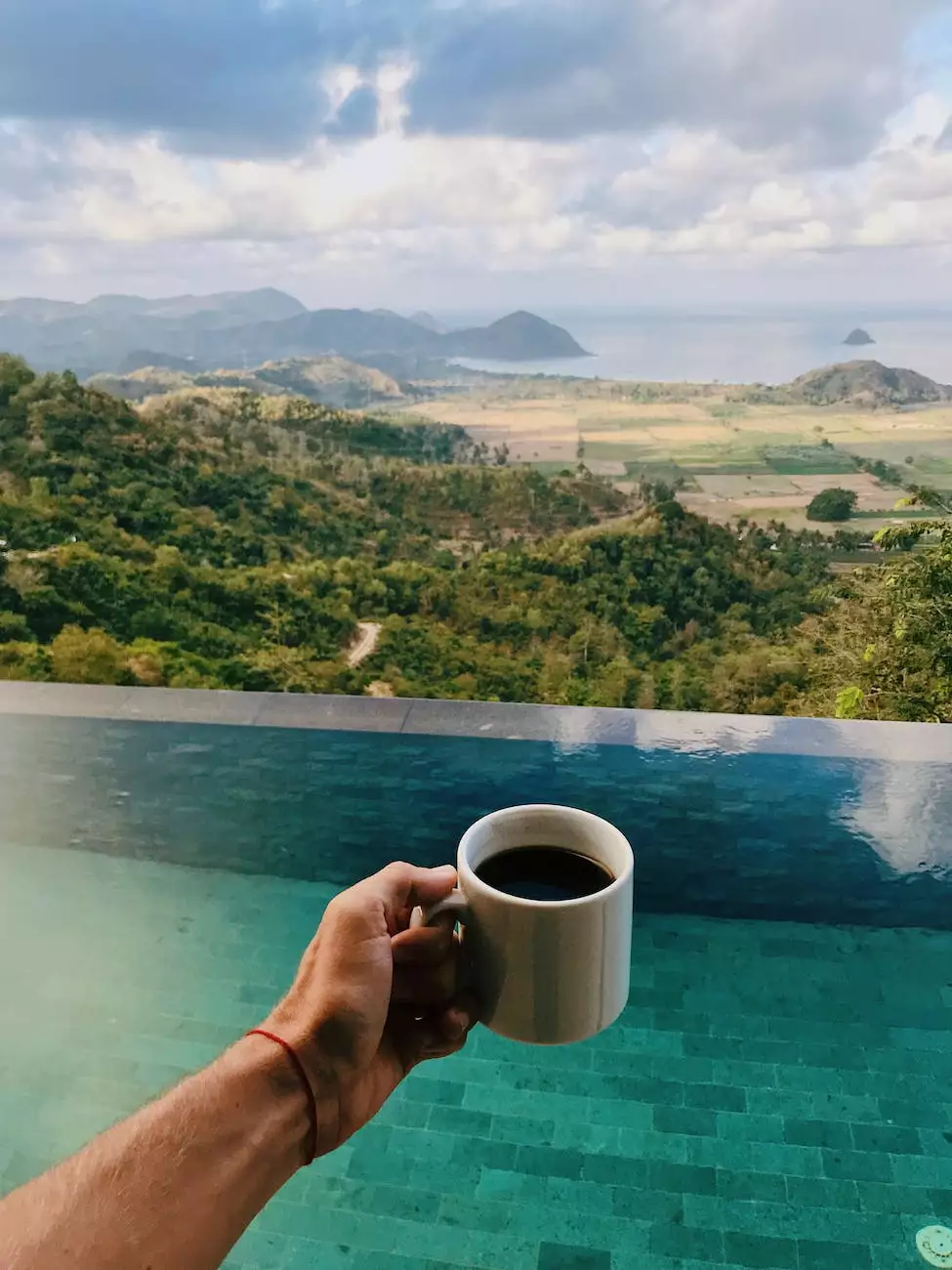 Column15 16oz Coffee Mug - Black Matte
At White Wagon Coffee Roasters, we are proud to present the Column15 16oz Coffee Mug - Black Matte - the perfect addition to your coffee collection. Are you tired of drinking your favorite coffee out of ordinary mugs? Upgrade your coffee experience with this stylish and high-quality coffee mug.
Enhance Your Coffee Experience
Designed with coffee lovers in mind, the Column15 16oz Coffee Mug - Black Matte is specifically crafted to enhance your coffee drinking experience. Its sleek and elegant design, combined with the premium materials used in its construction, make it a must-have for coffee enthusiasts.
Each mug is carefully created to provide optimal heat retention, ensuring that your coffee stays piping hot for longer periods. The 16oz capacity allows you to savor every drop of your favorite brew, whether it be a rich espresso or a comforting latte.
Unparalleled Quality and Durability
When it comes to your coffee, we understand the importance of using high-quality products. The Column15 16oz Coffee Mug - Black Matte is meticulously crafted with durable ceramic, providing you with a mug that can withstand daily use without compromising its quality.
The black matte finish adds a touch of sophistication to your coffee routine, making this mug both functional and aesthetically pleasing. Its smooth texture and comfortable handle ensure a pleasant and secure grip while sipping on your favorite brew.
Perfect for Home or Office
Whether you're enjoying your morning coffee in the comfort of your own home or need a reliable mug for your office desk, the Column15 16oz Coffee Mug - Black Matte is the ideal choice. Its versatile design suits any setting, adding a touch of elegance to your coffee-drinking moments.
Start your day off right with a cup of freshly brewed coffee in the Column15 16oz Coffee Mug - Black Matte. The wide rim allows for easy sipping, while the ergonomic handle ensures a comfortable grip.
Shop Now
Ready to elevate your coffee experience? Explore our online store to purchase the Column15 16oz Coffee Mug - Black Matte from White Wagon Coffee Roasters. We take pride in delivering exceptional products that enhance the way you enjoy your coffee. Place your order today and get ready to indulge in the perfect cup of joe.
Why Choose White Wagon Coffee Roasters?
As a leading provider of premium coffee products, White Wagon Coffee Roasters sets itself apart through a commitment to quality and customer satisfaction. Our dedication to sourcing the finest coffee beans, expertly roasting them, and crafting exceptional coffee-related products ensures that you enjoy every sip.
When you choose White Wagon Coffee Roasters, you can trust that you are getting the very best. From our reliable and efficient shipping to our attentive customer service, we strive to make your experience with us outstanding. Join our coffee-loving community and discover the world of flavors that await.
Related Products
Organic Coffee Blend
Stainless Steel Coffee Tumbler
Coffee Bean Grinder
Explore our full range of coffee-related products on our website to complement your Column15 16oz Coffee Mug - Black Matte.
© 2021 White Wagon Coffee Roasters. All rights reserved.