Harney & Sons English Breakfast Tea
May 18, 2020
Store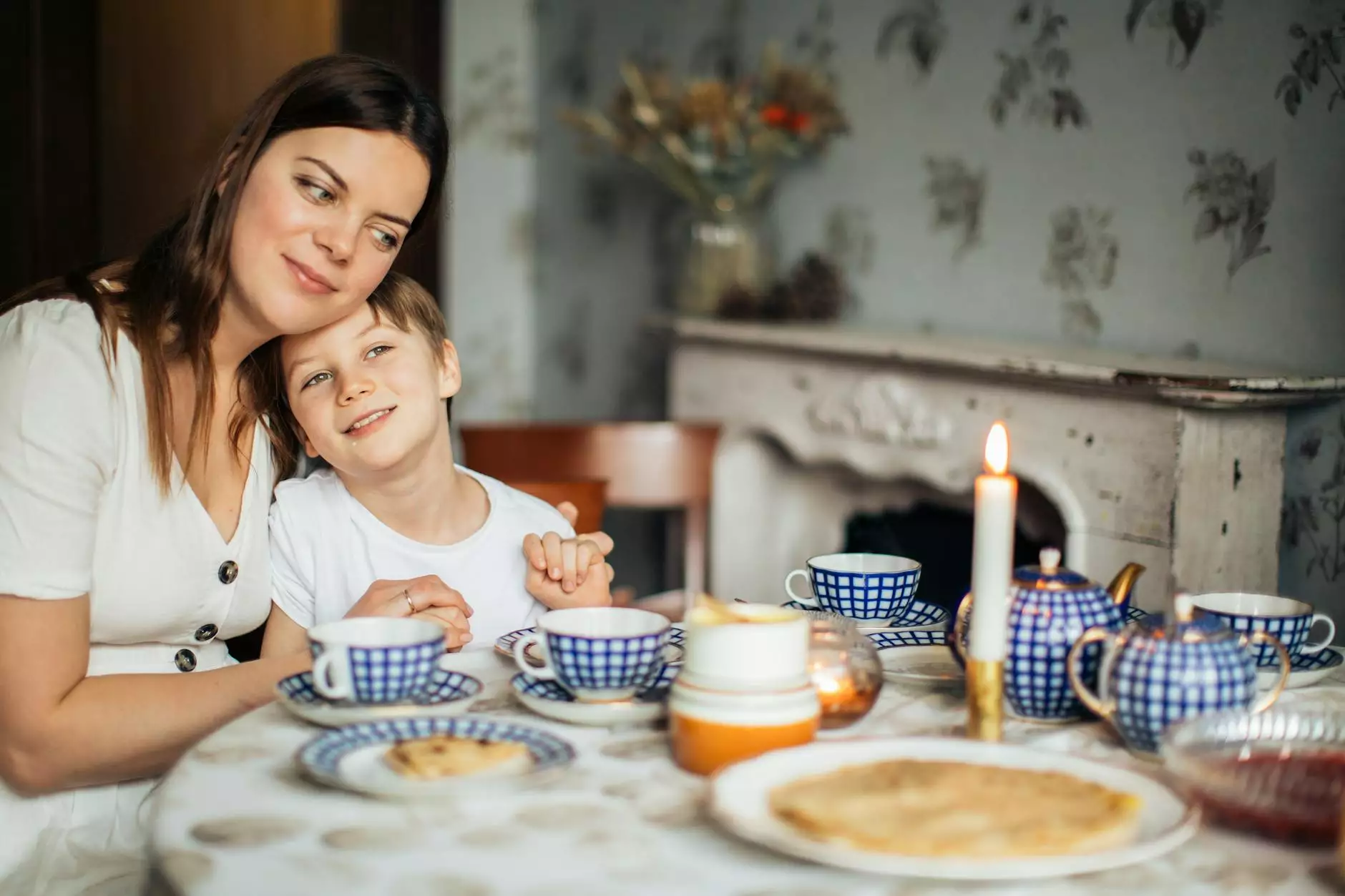 Indulge in the Finest English Breakfast Tea from White Wagon Coffee Roasters
Welcome to White Wagon Coffee Roasters, your ultimate destination for high-quality artisanal beverages. Offering a wide array of exceptional products, we take pride in presenting Harney & Sons English Breakfast Tea, a quintessential choice for tea enthusiasts seeking a robust and invigorating morning blend. With decades of expertise in curating premium tea collections, Harney & Sons has become synonymous with excellence and unparalleled flavor experiences.
Morning Bliss in a Cup: Unravel the Essence of English Breakfast Tea
At White Wagon Coffee Roasters, we understand that a brilliant beginning to your day starts with a perfect cup of tea. Our Harney & Sons English Breakfast Tea is an exquisite blend carefully crafted for those seeking a bold and powerful flavor profile to kickstart their mornings. Brewed with a harmonious combination of bold black teas sourced from renowned gardens, this blend offers a robust body and an exhilarating aroma that invigorates the senses.
Unmatched Quality and Exquisite Blend
Every sip of our English Breakfast Tea transports you to the serene hills and misty landscapes where the tea leaves are carefully picked at their peak. Handpicked by tea artisans, these premium tea leaves undergo a meticulous process to ensure superior taste and uncompromising quality. The leaves are withered, rolled, oxidized, and expertly blended to create an impeccable balance of flavors.
Invigorating Aroma and Flavor Notes
As you steep a cup of Harney & Sons English Breakfast Tea, the very first whiff of its aroma immediately awakens your senses. The traditional malty undertones with a subtle hint of honey and nutty flavors captivate your taste buds. The well-rounded cup is beautifully balanced with robustness and a slightly brisk character, making it the ideal companion for breakfast or any time of the day.
Unleash the Full Potential of Your Morning Routine
Health Benefits and Inner Wellness
Aside from its invigorating taste, our English Breakfast Tea offers numerous health benefits. Rich in antioxidants, this tea supports overall wellbeing and complements a balanced lifestyle. Its caffeine content provides a gentle energy boost, helping you stay focused and revitalized throughout the day. Additionally, the soothing properties of tea can contribute to relaxation and stress relief, promoting inner wellness.
Perfect Pairings and Culinary Delights
Explore the versatility of our Harney & Sons English Breakfast Tea by pairing it with a range of culinary delights. Its robust flavor profile harmonizes beautifully with a variety of foods, including buttery pastries, scones, hearty breakfast foods, and even savory dishes. Be it a traditional English breakfast or an afternoon tea party, this tea enhances the overall dining experience.
Experience the Excellence of Harney & Sons English Breakfast Tea Today
As devoted purveyors of exceptional beverages, White Wagon Coffee Roasters invites you to discover the world of Harney & Sons English Breakfast Tea. Indulge in the luxurious flavors of this timeless classic, meticulously chosen and presented with utmost care. Our commitment to quality ensures an extraordinary tea-drinking experience that is sure to delight even the most discerning tea enthusiasts.
Explore our selection and order your Harney & Sons English Breakfast Tea today to infuse your mornings with unparalleled flavor and utmost satisfaction. Unleash the power of a perfect cup of tea and savor every sip. At White Wagon Coffee Roasters, we are here to accompany you on this delightful journey.