COCONUT CRUNCH - Duck's Cottage
Dec 11, 2021
Store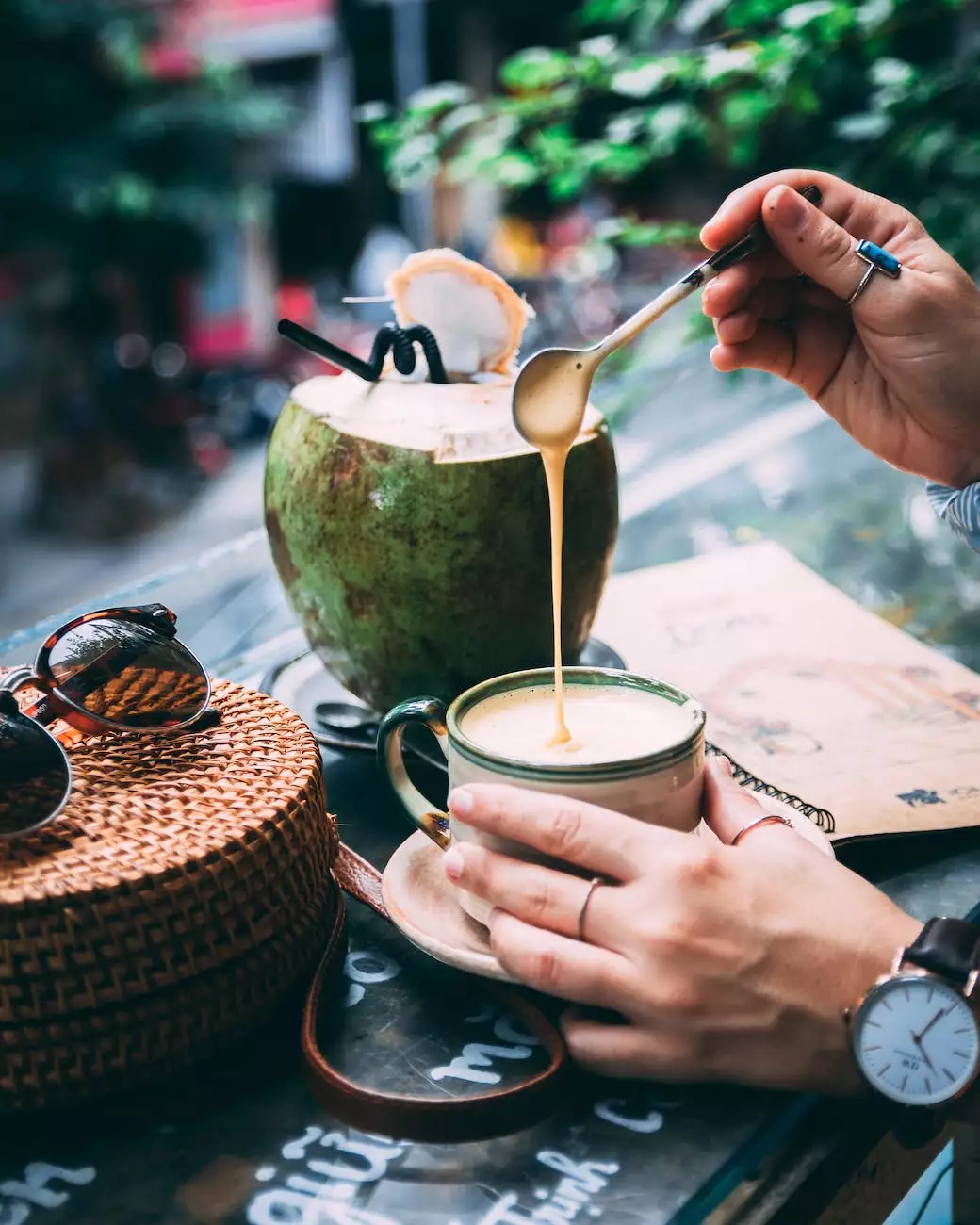 The Perfect Blend of Coconut and Coffee
Welcome to White Wagon Coffee Roasters, your premier destination for exceptional artisanal coffee. We are proud to introduce our latest creation, COCONUT CRUNCH from Duck's Cottage. This exquisite coffee blend combines the rich, robust flavors of high-quality coffee beans with the tropical essence of luscious coconut.
At White Wagon Coffee Roasters, we believe that great coffee is an art form. That's why we meticulously handcraft each batch of COCONUT CRUNCH to perfection. We source only the finest coffee beans and carefully blend them with a generous touch of coconut, resulting in a truly one-of-a-kind flavor profile that will delight your senses.
A Coffee Experience Like No Other
Indulge in the velvety smoothness and delicate sweetness of COCONUT CRUNCH. With every sip, you'll be transported to a tropical paradise where rich, aromatic coffee and creamy coconut intertwine harmoniously. Immerse yourself in the delightful combination of flavors, and let your taste buds dance with pleasure.
Our dedication to flavor extends beyond the selection of premium ingredients. To ensure the highest quality, we roast our coffee beans in small batches, allowing us to carefully control the roasting process and achieve the optimal flavor profile. The result is a coffee that boasts exceptional taste, aroma, and freshness.
Uncompromising Quality and Craftsmanship
At White Wagon Coffee Roasters, we are committed to providing our customers with a coffee experience that is truly unparalleled. We understand that the joy of coffee goes beyond just taste – it's an entire sensory journey. That's why we place great emphasis on every aspect of our coffee production.
From the moment we select the coffee beans to the final packaging, our team of dedicated experts ensures that every step is executed with precision and care. We are passionate about delivering a product that not only meets but exceeds your expectations. With COCONUT CRUNCH, we have achieved a harmonious blend that embodies the culmination of our expertise.
Elevate Your Morning Routine
Start your day on a sublime note with COCONUT CRUNCH from Duck's Cottage. This exceptional coffee blend is designed to elevate your morning routine and add a touch of luxury to your daily coffee ritual. Whether you prefer to brew it as an espresso, a classic drip coffee, or a refreshing iced beverage, COCONUT CRUNCH will infuse your mornings with pure bliss.
With its enticing aroma and velvety texture, COCONUT CRUNCH is the perfect companion for quiet moments of reflection, as well as for sharing conversations with loved ones. Treat yourself to a truly extraordinary coffee experience that will awaken your senses and leave you craving for more.
Shop Now and Immerse Yourself in Luxury
Ready to experience COCONUT CRUNCH for yourself? Visit our online store at White Wagon Coffee Roasters and discover a world of exceptional coffee. Our eCommerce platform offers a seamless shopping experience, allowing you to effortlessly browse and select your desired coffee products.
With our secure payment gateway and efficient shipping services, you can trust that your COCONUT CRUNCH will arrive promptly and in pristine condition, ready to be enjoyed. Don't miss out on the opportunity to savor the extraordinary blend of coffee and coconut – order your COCONUT CRUNCH today and elevate your coffee game!
White Wagon Coffee Roasters | eCommerce & Shopping - Food & Supplements