Sightseeing in Stockholm - Parallel
Jun 27, 2021
Locations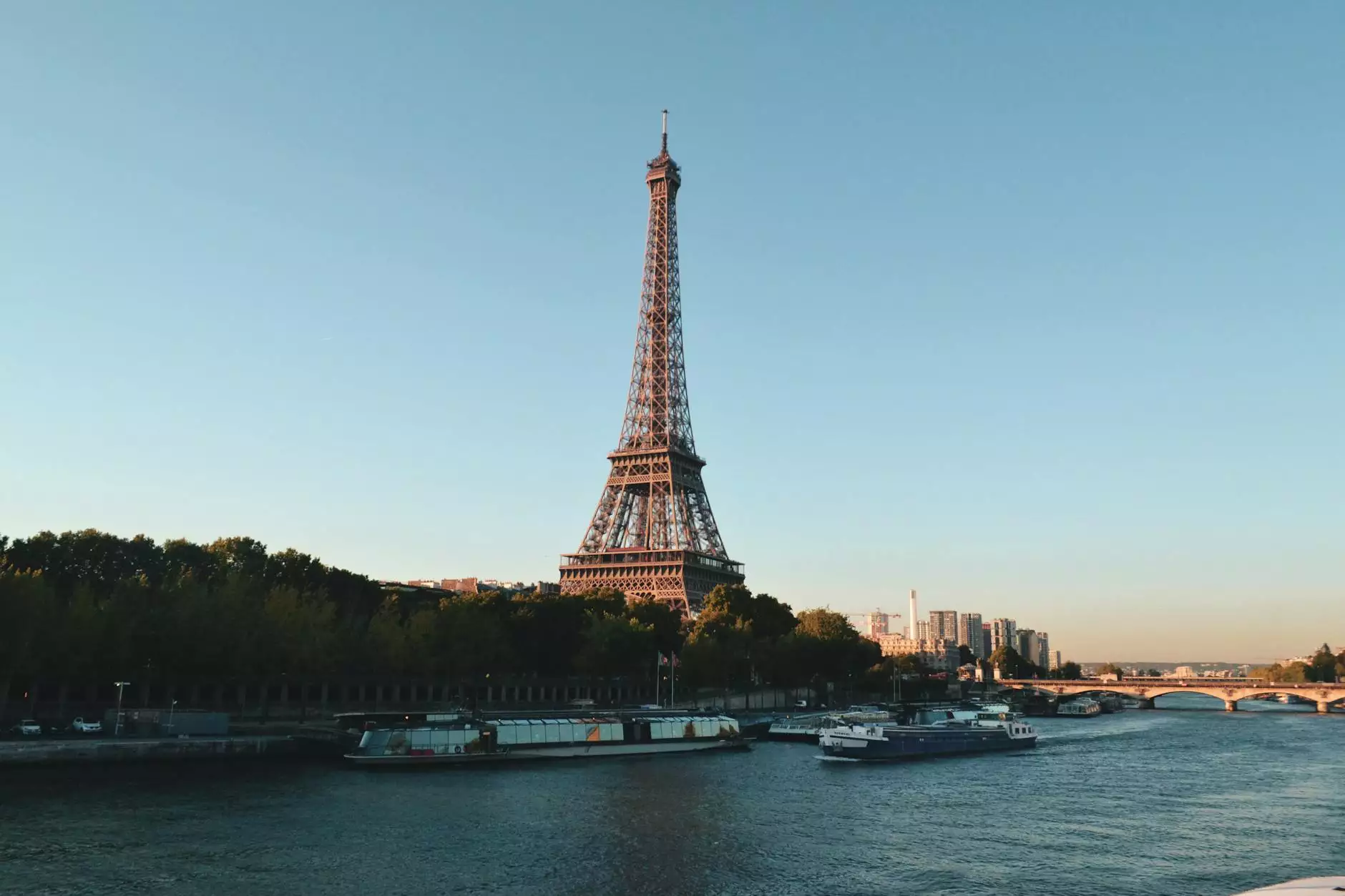 Explore Stockholm's Rich History and Culture
Stockholm, the capital of Sweden, is a city filled with rich history and captivating culture. With its stunning architecture, scenic waterfronts, and vibrant atmosphere, it's no wonder that Stockholm has become a favorite destination for tourists from all over the world.
The Royal Palace
One of the must-see attractions in Stockholm is the Royal Palace. Situated on the beautiful island of Gamla Stan, the Royal Palace is the official residence of the King of Sweden. Explore the grand halls, marvel at the exquisite interiors, and witness the changing of the guard ceremony. Don't forget to visit the Royal Armory, which houses an impressive collection of royal artifacts.
Skansen Open-Air Museum
Immerse yourself in Swedish history and traditions at the Skansen Open-Air Museum. This unique museum showcases traditional Swedish architecture and lifestyle from different eras. Explore the charming village, visit the historic buildings, and interact with costumed characters who bring the past to life. Don't miss the opportunity to see the Nordic animals in the zoo area.
Vasa Museum
Dive into maritime history at the Vasa Museum, which houses the world's only preserved 17th-century ship. The Vasa, a warship that sank on its maiden voyage in 1628, was salvaged in 1961 and meticulously restored. Marvel at its impressive size and intricate details as you learn about its ill-fated journey and the craftsmanship behind its construction.
Gamla Stan
Step back in time and wander through the narrow cobblestone streets of Gamla Stan, Stockholm's charming old town. Admire the colorful buildings, explore the quaint shops and cafes, and visit Stortorget, the main square that dates back to the 13th century. Don't forget to try a traditional Swedish cinnamon bun at one of the local bakeries.
Djurgården
Escape the bustling city and relax in Djurgården, Stockholm's green oasis. This island is home to several popular attractions, including the ABBA Museum, the Nordic Museum, and the Gröna Lund amusement park. Take a leisurely stroll along the waterfront, rent a bike, or have a picnic in one of the picturesque parks.
Modern Art at Fotografiska
If you're a fan of photography and contemporary art, don't miss a visit to Fotografiska. Located in a former industrial building, this art museum showcases a diverse range of exhibitions and hosts workshops and lectures. Enjoy stunning views of Stockholm from the museum's café and browse the well-curated bookstore.
Explore Stockholm Archipelago
Take a boat trip and explore the Stockholm Archipelago, a stunning collection of islands and islets stretching out into the Baltic Sea. Enjoy the peaceful serenity, picturesque landscapes, and charming seaside villages. Go fishing, swimming, or simply relax and soak up the natural beauty that surrounds you.
Drottningholm Palace
Venture outside the city center and visit the beautiful Drottningholm Palace, a UNESCO World Heritage Site. This royal residence, built in the 17th century, is often referred to as the "Versailles of Scandinavia." Explore its magnificent gardens, wander through the Baroque-style interiors, and catch a performance at the Drottningholm Palace Theatre.
Plan Your Visit to Stockholm with White Wagon Coffee Roasters
At White Wagon Coffee Roasters, we understand the importance of a well-planned trip. That's why we're here to help you make the most of your sightseeing adventure in Stockholm. Enjoy a warm cup of our specialty coffee as you map out your itinerary and discover the hidden gems this city has to offer.
Uncompromising Quality and Exceptional Taste
As a renowned coffee roastery, we are committed to providing our customers with uncompromising quality and exceptional taste. Our expertly sourced beans are carefully roasted to perfection, ensuring a delightful and flavorful coffee experience. Start your day with a cup of White Wagon Coffee and let the aroma awaken your senses.
Convenient Online Shopping
Planning a trip to Stockholm? Visit our website to explore our wide range of coffee products and accessories. From single-origin coffee beans to stylish coffee mugs, we have everything you need to enhance your coffee ritual. Shop conveniently online and have your purchases delivered straight to your doorstep.
Join Our Coffee Community
At White Wagon Coffee Roasters, we believe that coffee is best enjoyed when shared. Join our coffee community and connect with fellow coffee enthusiasts from around the world. Stay updated with the latest news, brewing tips, and exclusive offers. Together, let's celebrate the love for coffee.
Experience Stockholm's Treasures with White Wagon Coffee Roasters
Experience the magic of Stockholm with White Wagon Coffee Roasters as your guide. From historical landmarks to hidden gems, this city has something for everyone. Let us take you on a journey of discovery as you explore the captivating attractions and savor the exceptional taste of our specialty coffee.