De Biertuin - Bar in Amsterdam - Parallel
Oct 11, 2020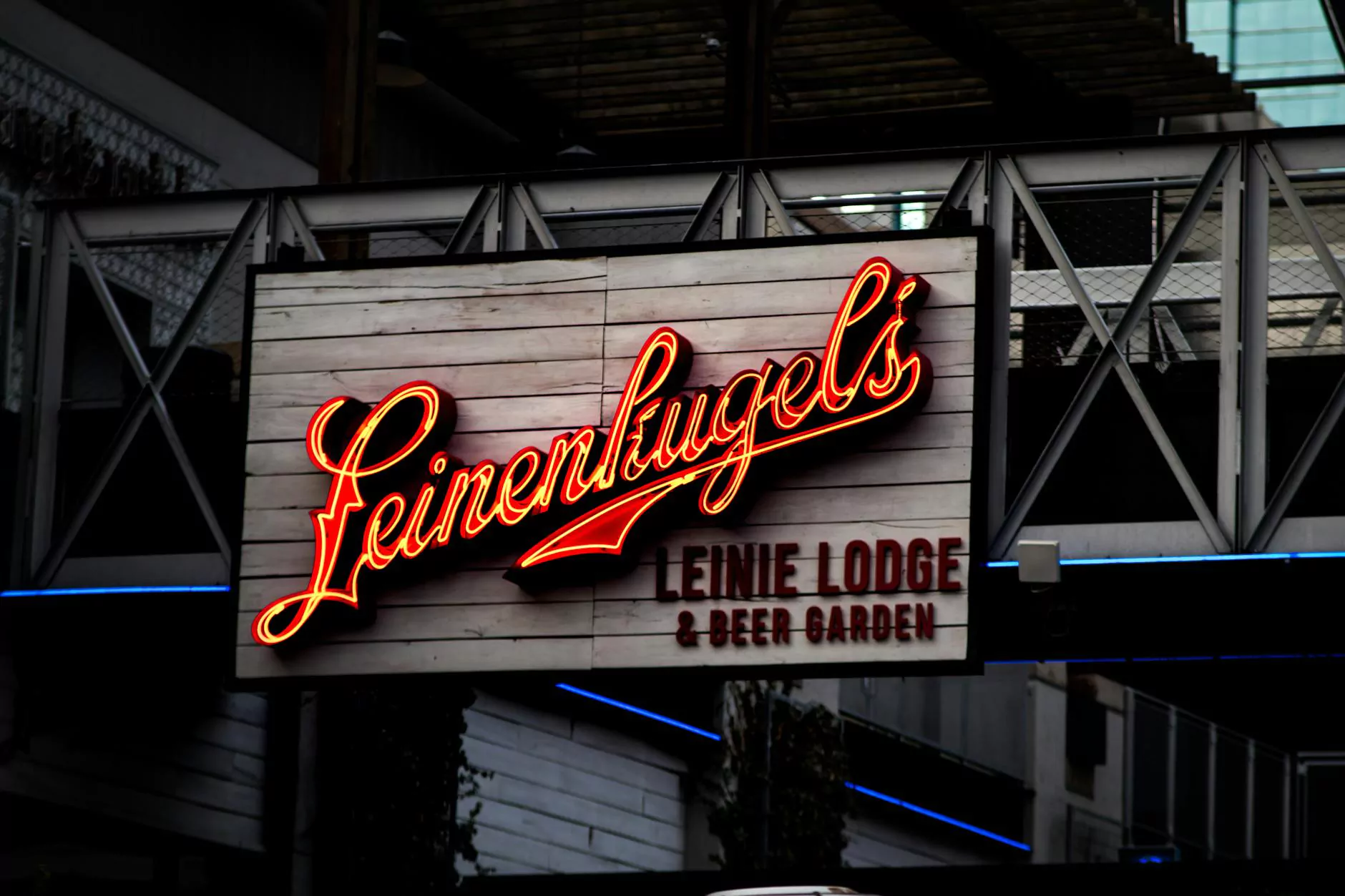 Are you in search of the perfect place to unwind and enjoy a memorable night out in Amsterdam? Look no further than De Biertuin, a renowned bar located in the vibrant Parallel district. With its extensive beer selection, delectable food offerings, and lively atmosphere, De Biertuin has established itself as a must-visit destination for locals and tourists alike.
Discover a World of Craft Beers
At De Biertuin, we take pride in our vast collection of craft beers sourced from local and international breweries. Whether you're a connoisseur or new to the world of craft beer, our knowledgeable staff will guide you through our carefully curated menu, ensuring you find the perfect brew to suit your taste preferences.
From hoppy IPAs to refreshing lagers and rich stouts, our extensive beer menu guarantees there's something for everyone. Indulge in the flavors of local favorites or explore unique brews from renowned global breweries.
A Culinary Journey
De Biertuin isn't just known for its remarkable beer selection; it is also home to a mouthwatering menu that perfectly complements the elevated drinking experience. Our expert chefs have crafted a range of dishes that showcase the best of Dutch and international cuisine.
Start your culinary journey with our delectable small plates, from crispy bitterballen to tangy cheese croquettes. For those seeking a heartier meal, our menu offers a diverse selection of grilled meats, seafood options, and vegetarian delights. Pair your chosen dish with one of our suggested beer pairings, enhancing the flavors and creating a truly memorable dining experience.
A Lively & Social Atmosphere
Step into De Biertuin and immerse yourself in a vibrant and social atmosphere that's perfect for unwinding after a long day of exploring Amsterdam. Our bar is a popular hangout spot for locals, expats, and tourists, creating a diverse and welcoming environment for all.
Whether you're seated at the bar, enjoying your beer with friends at a communal table, or soaking in the lively ambiance on our outdoor terrace, De Biertuin offers the ideal setting for creating lasting memories.
Events & Special Occasions
Looking to celebrate a special occasion or host an unforgettable event? De Biertuin can accommodate your needs with our dedicated event spaces and personalized service. Whether it's a birthday, corporate gathering, or simply a night out with friends, our team will ensure that every detail is taken care of, allowing you to relax and enjoy the festivities.
With our extensive beer selection, delicious food options, and lively atmosphere, De Biertuin creates the perfect backdrop for a memorable event that will leave a lasting impression on your guests.
Visit De Biertuin Today
When in Amsterdam, make sure to carve out time from your itinerary to visit De Biertuin, the ultimate destination for beer enthusiasts, food lovers, and those seeking a vibrant nightlife experience. Join us at De Biertuin and indulge in a world of craft beers, delectable cuisine, and a lively atmosphere that will captivate your senses.
Remember, De Biertuin isn't just a bar; it's an experience you won't want to miss.