Join Our Team at White Wagon Coffee Roasters
Mar 31, 2020
Careers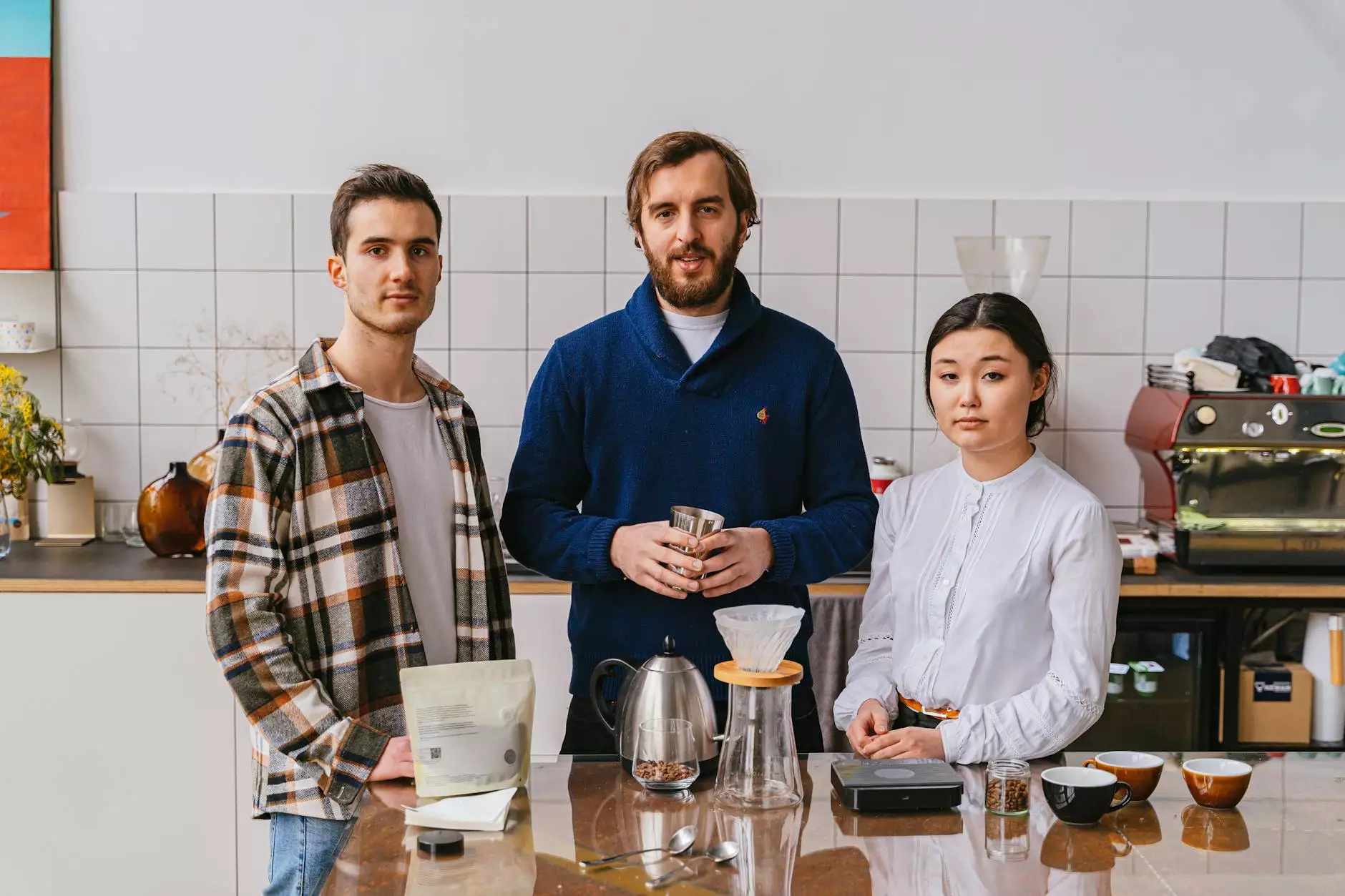 Are you a coffee enthusiast looking to be a part of an exciting team in the eCommerce & Shopping - Food & Supplements industry? Look no further! White Wagon Coffee Roasters is the perfect place for you. We are a fast-growing company that values passion, innovation, and dedication. Join us and embark on a fulfilling career in the world of coffee.
Why Choose White Wagon Coffee Roasters
At White Wagon Coffee Roasters, we believe that our employees are the heart and soul of our business. We strive to create an inclusive and supportive work environment that fosters growth and creativity. Here's why you should consider joining our team:
Passionate Community: We are a team of coffee lovers dedicated to sourcing, roasting, and delivering the finest coffees to our customers. When you join us, you become part of a passionate community that shares your love for coffee.
Exciting Opportunities: As a fast-growing company in the eCommerce & Shopping - Food & Supplements industry, we offer a wide range of career opportunities. Whether you're interested in operations, marketing, customer service, or coffee sourcing, there's a place for you at White Wagon Coffee Roasters.
Commitment to Quality: We are committed to delivering the highest quality coffee products to our customers. From selecting premium beans to meticulous roasting processes, we take pride in our dedication to quality. Join us and be a part of delivering exceptional coffee experiences.
Growth and Development: We believe in investing in our employees' professional growth and development. With ongoing training programs and opportunities for advancement, we ensure that our team members thrive both personally and professionally.
Supportive Team: At White Wagon Coffee Roasters, we value teamwork and collaboration. Our team members support and empower each other to achieve greatness. Join our supportive team, and together, we'll conquer new horizons in the coffee industry.
Available Positions
We currently have several exciting positions open for passionate individuals who share our love for coffee. Explore the available opportunities below:
Retail Store Manager
As a Retail Store Manager at White Wagon Coffee Roasters, you will be responsible for overseeing all aspects of our physical stores. Your main goal will be to create an exceptional customer experience while ensuring operational efficiency and driving sales. You will lead a team of dedicated coffee enthusiasts and be at the forefront of our coffee revolution.
Marketing Specialist
As a Marketing Specialist at White Wagon Coffee Roasters, you will play a crucial role in developing and executing our marketing strategies. From digital campaigns to social media management, you will have the opportunity to showcase your creativity and drive brand awareness. Join us and be a part of telling our coffee story to the world.
Coffee Sourcing and Quality Control Specialist
If you have a discerning palate and a passion for sourcing the finest coffees, this role is for you. As a Coffee Sourcing and Quality Control Specialist at White Wagon Coffee Roasters, you will travel the world in search of exceptional coffee beans. You'll work closely with farmers and suppliers, ensuring that our beans meet our exacting standards. Join us and play a vital role in bringing outstanding coffees to our customers.
How to Apply
Are you ready to take the next step in your coffee career? We would love to hear from you! To apply for any of the available positions, please follow the steps below:
Visit our website at whitewagoncoffee.com and navigate to the "Careers" page.
Select the position you are interested in and click on the "Apply Now" button.
Fill out the application form with your personal information, relevant experience, and a cover letter detailing why you would be a great fit for White Wagon Coffee Roasters.
Attach your resume and any supporting documents.
Submit your application and keep an eye on your email for further updates.
We review applications on a rolling basis and will reach out to qualified candidates for further steps in the recruitment process. Join our team and start your coffee journey with White Wagon Coffee Roasters today!
For any inquiries or assistance regarding the application process, feel free to reach out to our dedicated HR team at [email protected].