Coffee Burlap Sacks
Dec 15, 2022
Store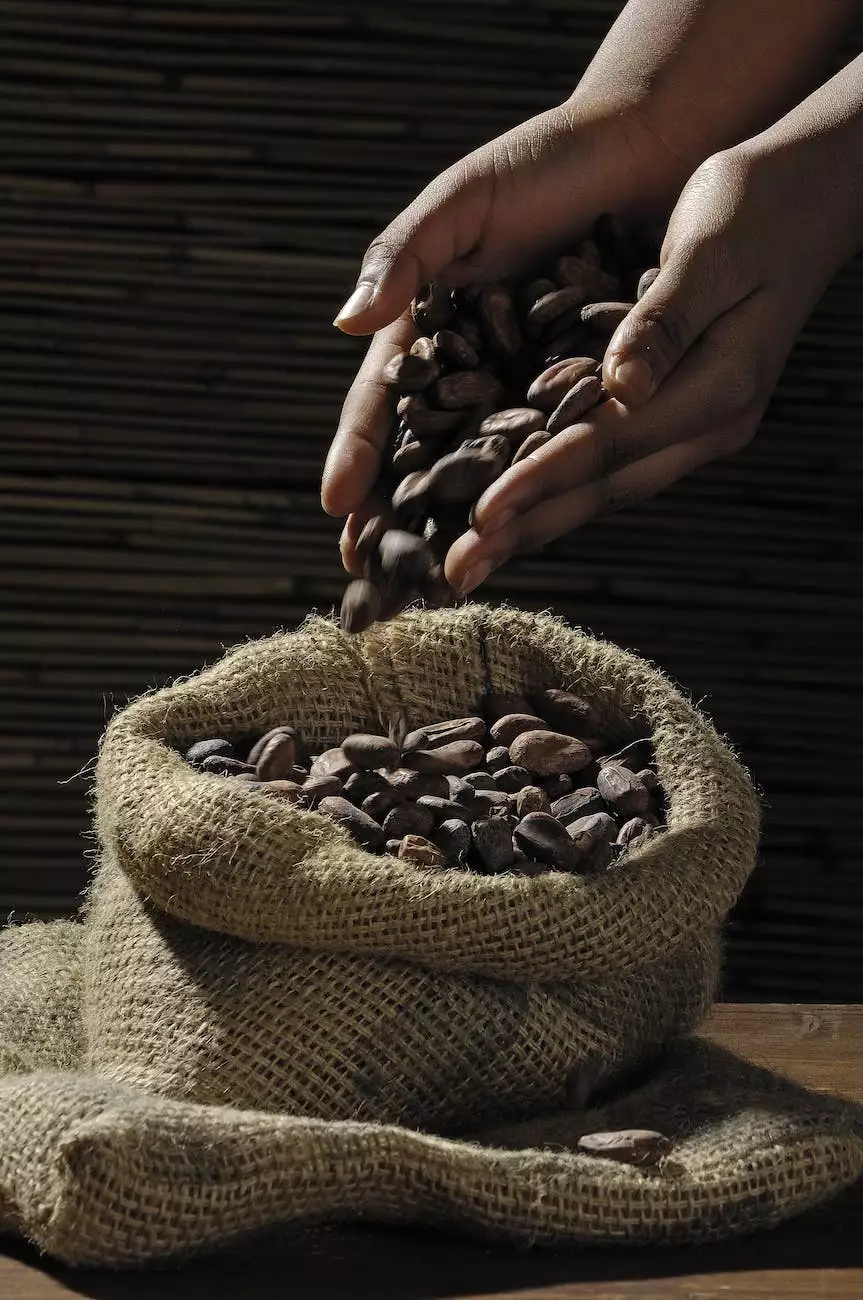 Welcome to White Wagon Coffee Roasters, your premier destination for exquisite and unique coffee-related products. In our eCommerce & Shopping category specializing in Food & Supplements, we take pride in curating the finest selection of coffee burlap sacks. As a coffee lover, collector, or connoisseur, you must be fascinated by the rich history and cultural significance of burlap sacks used in the coffee industry. Our collection offers a wide variety of premium coffee burlap sacks meticulously sourced from around the world.
The Story and Significance of Coffee Burlap Sacks
Coffee burlap sacks, also known as "coffee bags," have played an integral role in the coffee trade for centuries. These sacks serve as a protective and transport medium for the precious coffee beans throughout the supply chain. Beyond their functional purpose, burlap sacks carry an aesthetic appeal and a distinct charm that captivates coffee aficionados and collectors.
At White Wagon Coffee Roasters, we recognize the beauty and historical significance of coffee burlap sacks. Each sack in our collection tells a unique story, representing the labor of dedicated farmers, the terroir of specific coffee growing regions, and the craftsmanship of the packaging process. We meticulously select burlap sacks that showcase the diversity and heritage of the coffee industry worldwide.
Our Exclusive Collection
Our collection of coffee burlap sacks is a testament to the craftsmanship and artistry of coffee production. We collaborate with local farmers and cooperatives from renowned coffee regions, ensuring that each sack in our collection represents the distinct characteristics and flavors of the coffee it held.
From the lush mountains of Colombia to the volcanic soils of Ethiopia and the high-altitude plantations of Costa Rica, our burlap sacks offer a glimpse into the coffee origins that have shaped the world's coffee culture. Each sack proudly displays unique markings, including the farm's logo, the coffee bean variety, and sometimes even the signature of the farmer.
Quality and Sustainability
At White Wagon Coffee Roasters, we prioritize both quality and sustainability. Our coffee burlap sacks are handpicked and inspected to ensure that only the finest specimens make it into our collection. We work closely with our partners to ensure ethical sourcing and fair trade practices, supporting the livelihoods of farmers and contributing to a more sustainable coffee industry.
The natural and eco-friendly attributes of burlap, combined with the artistic elements of each sack, make them not only a collector's item but also a sustainable choice for home decor, DIY projects, and creative endeavors.
Perfect for Coffee Enthusiasts and Collectors
If you're an avid coffee lover, a passionate collector of coffee memorabilia, or simply someone who appreciates the intersection of art and coffee, our coffee burlap sacks are a must-have addition to your collection. Each sack serves as a tangible piece of the coffee journey, offering an immersive experience into the world of coffee production, while also adding a touch of rustic elegance to your space.
Whether you're building a coffee-themed gallery wall, designing a unique coffee shop ambiance, or looking for a thoughtful gift for a coffee enthusiast, our collection caters to a wide range of interests and preferences.
Experience the World of Coffee Burlap Sacks
Curious to explore our extensive collection of coffee burlap sacks? Visit White Wagon Coffee Roasters' online store today and browse through our handpicked selection. Each product page offers detailed descriptions, high-quality images, and insights into the origins of the sack. We strive to provide an immersive and educational shopping experience, making your journey into the world of coffee burlap sacks as exciting as possible.
Indulge yourself in the rich history and cultural significance of coffee burlap sacks at White Wagon Coffee Roasters. Capture the essence of the coffee trade and elevate your collection with our premium selection. Shop with confidence, knowing that you are supporting sustainable practices and celebrating the craftsmanship behind every cup of coffee you brew.