Ethiopian - Cinnamon Roast
Jun 30, 2020
Store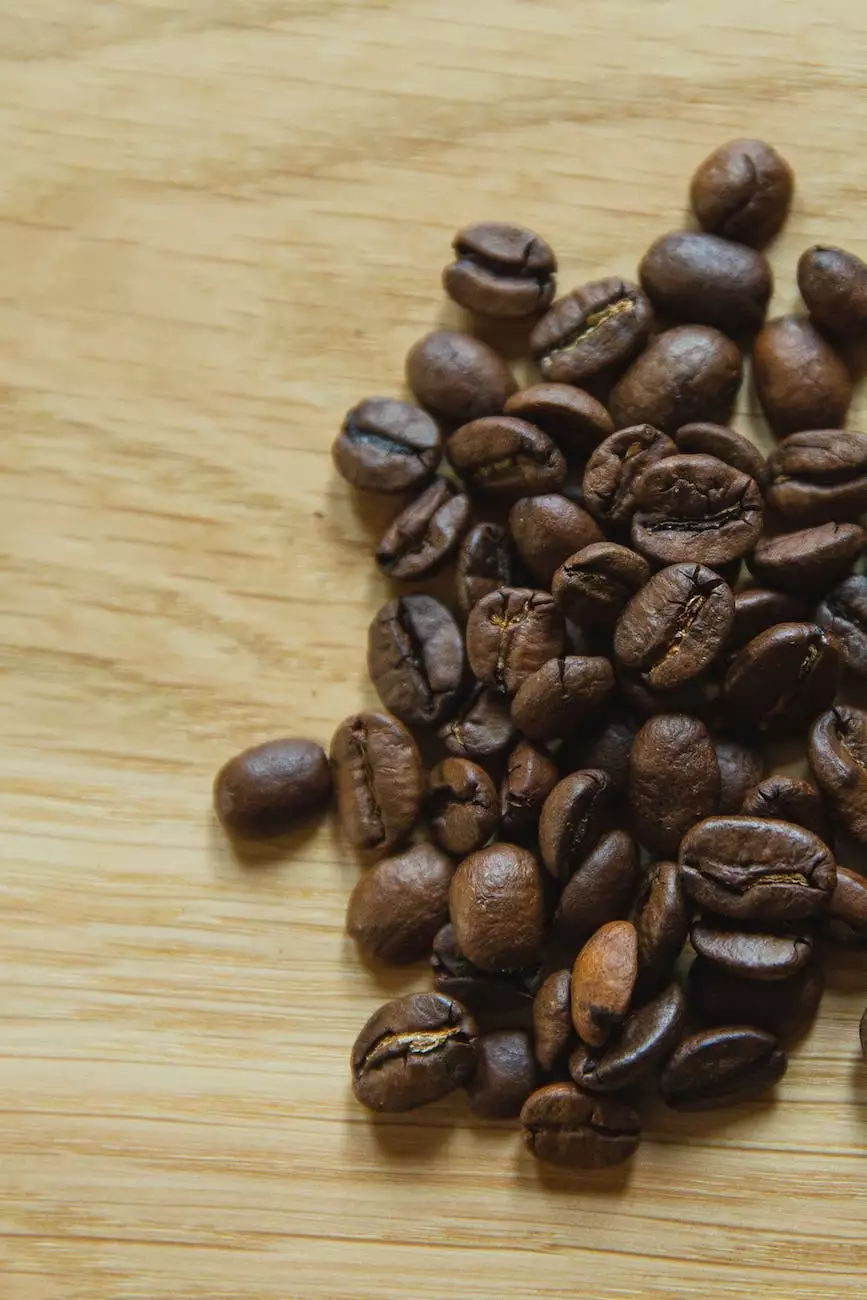 About Ethiopian - Cinnamon Roast Coffee
At White Wagon Coffee Roasters, we take pride in offering the finest selection of coffee beans, including our Ethiopian - Cinnamon Roast. This unique blend combines the exotic flavors of Ethiopian coffee with a subtle touch of cinnamon, creating a truly delightful and aromatic experience.
Our expert roasters source the highest-quality Ethiopian coffee beans, known for their vibrant and fruity notes. These beans are carefully roasted to perfection, ensuring optimal flavor development while preserving the unique characteristics of the region.
The Origin of Ethiopian Coffee
Ethiopia, often referred to as the birthplace of coffee, holds a rich history and tradition in coffee production. The Ethiopian coffee industry dates back centuries, with a culture deeply intertwined with the cultivation and consumption of coffee.
The unique combination of high-altitude growing conditions, rich volcanic soil, and traditional cultivation techniques contribute to the exceptional quality of Ethiopian coffee. The region is known for its diverse coffee varieties, each offering distinct flavor profiles.
The Flavor Profile
Designed to captivate coffee enthusiasts, our Ethiopian - Cinnamon Roast offers a complex flavor profile that combines the natural sweetness of Ethiopian coffee with a hint of warm cinnamon.
Upon brewing, the aroma fills the air with enticing notes of berries and floral undertones. The first sip reveals a well-balanced cup with bright acidity and a medium body. The gentle cinnamon spice complements the fruity notes, adding depth and complexity.
Whether enjoyed black or with a dash of your favorite milk, Ethiopian - Cinnamon Roast is a crowd-pleaser that will surely satisfy even the most discerning coffee connoisseur.
Why Choose White Wagon Coffee Roasters?
At White Wagon Coffee Roasters, we are committed to delivering the highest quality coffee products to our customers. Here's why you should choose us:
Expert Roasting: Our coffee beans are carefully roasted by our team of experienced artisans who understand the intricacies of achieving the perfect roast.
Exceptional Sourcing: We partner with sustainable coffee farmers around the world, ensuring fair trade practices and promoting environmental responsibility.
Freshness Guarantee: We roast our coffee in small batches to guarantee maximum freshness and preserve the optimal flavors and aromas.
Wide Selection: In addition to Ethiopian - Cinnamon Roast, our eCommerce store offers a diverse range of premium coffee products from various regions, allowing you to explore new flavors.
Convenience: With a user-friendly online store, ordering your favorite coffee products from White Wagon Coffee Roasters is quick, easy, and convenient.
Brewing Recommendations
To fully enjoy the flavors of Ethiopian - Cinnamon Roast, we recommend the following brewing methods:
Pour Over: Use a ceramic or glass pour-over dripper, ensuring a slow and steady pour to enhance the extraction of flavors.
French Press: Allow the coffee to steep for 4-5 minutes before plunging the press, resulting in a full-bodied and rich brew.
Espresso: Ethiopian - Cinnamon Roast works beautifully as an espresso shot or as the base for your favorite espresso-based beverages.
Aeropress: Experiment with different brewing techniques using the Aeropress to find your preferred method of extracting the coffee's vibrant flavors.
Experience Ethiopian - Cinnamon Roast Today
Ready to embark on a flavorful journey with Ethiopian - Cinnamon Roast coffee by White Wagon Coffee Roasters? Visit our eCommerce store and explore our wide range of exceptional coffee products. Join our community of coffee enthusiasts and experience the true artistry that goes into every cup we craft.