Interview Marvin Parks - An American jazz musician in Paris
Dec 5, 2019
News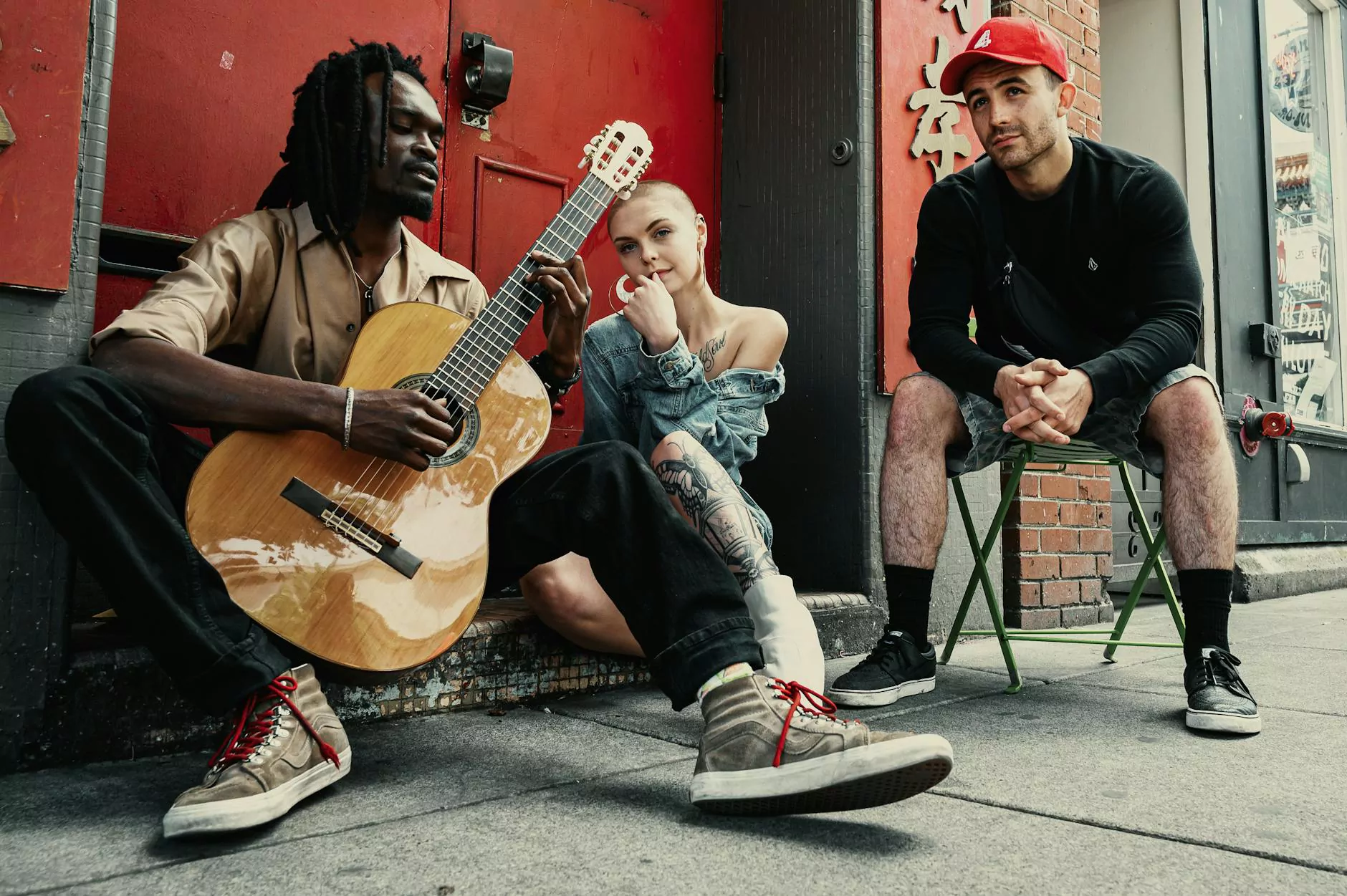 Welcome to White Wagon Coffee Roasters, where we bring you not only the finest coffee beans but also fascinating stories of talented individuals and their remarkable journeys. Today, we are excited to share our exclusive interview with Marvin Parks, an exceptional jazz musician from America who has made his mark in the vibrant city of Paris.
Discovering Jazz: Marvin Parks' Musical Odyssey
Marvin Parks' love for music began at a young age. Growing up in the heart of America's jazz scene, he was exposed to the rich sounds and cultural heritage of this iconic genre. As a child, Marvin would spend hours listening to influential jazz musicians such as Louis Armstrong, Ella Fitzgerald, and Duke Ellington, captivated by the soulful melodies and improvisations that defined the art form.
The allure of jazz compelled Marvin to pursue his passion further. He dedicated himself to mastering various musical instruments and honing his vocal abilities. Through countless hours of practice, he developed a profound understanding of jazz theory, composition, and performance, shaping his unique style.
A Journey Across the Atlantic: Paris, the City of Jazz
Fascinated by the rich jazz history of Paris, Marvin Parks relocated to the French capital in pursuit of new musical opportunities. The city's thriving jazz scene provided an ideal platform for collaboration and growth. Paris had long been a haven for jazz musicians, with iconic venues like Le Caveau de la Huchette and New Morning hosting some of the greatest jazz artists in history.
In Paris, Marvin immersed himself in the local jazz culture and connected with fellow musicians who shared his passion. He engaged in jam sessions, participated in jazz festivals, and collaborated on numerous projects with both emerging talents and seasoned veterans.
Marvin Parks' Musical Influences
Marvin's music is a reflection of his diverse influences, blending traditional jazz elements with modern sensibilities. His vocal style draws inspiration from the likes of Nat King Cole, Frank Sinatra, and Sarah Vaughan, each contributing to his distinct sound and captivating performances.
While deeply rooted in the jazz tradition, Marvin Parks also incorporates other genres into his repertoire, including blues, soul, and Latin music. This fusion allows him to explore new musical territories and create spellbinding experiences for his audience.
The Parisian Jazz Experience: Marvin Parks' Journey Continues
Marvin's time in Paris has been instrumental in shaping his artistic vision. The city's unmistakable ambiance, its bustling streets, and its fusion of cultures have all found their way into his music. The vibrant energy of Paris serves as a backdrop to Marvin's performances, with every note revealing his deep connection to the city and its jazz legacy.
Today, Marvin Parks continues to captivate audiences around the world with his soulful voice and exceptional talent. His performances at renowned jazz festivals and renowned venues have earned him critical acclaim and a dedicated following of jazz enthusiasts.
Embrace the Jazz Journey with White Wagon Coffee Roasters
At White Wagon Coffee Roasters, we believe that music and coffee are intertwined, both stimulating our senses and stirring our emotions. We invite you to experience the magic of jazz alongside our exceptional coffee blends.
Discover Marvin Parks' discography, immerse yourself in the enchanting world of jazz, and let our coffee transport you to the vibrant jazz clubs of Paris. Whether you are a lifelong jazz aficionado or just starting to explore this captivating genre, Marvin Parks' music paired with our premium coffee will be a delightful journey for your senses.
Don't miss the opportunity to join us on this harmonious adventure, where music and coffee harmonize to elevate your everyday experiences. Visit White Wagon Coffee Roasters and embrace the extraordinary journey of Marvin Parks and the captivating world of jazz.