Welcome to Stockholm - Discover the Finest Coffee at White Wagon Coffee Roasters
Mar 12, 2019
Locations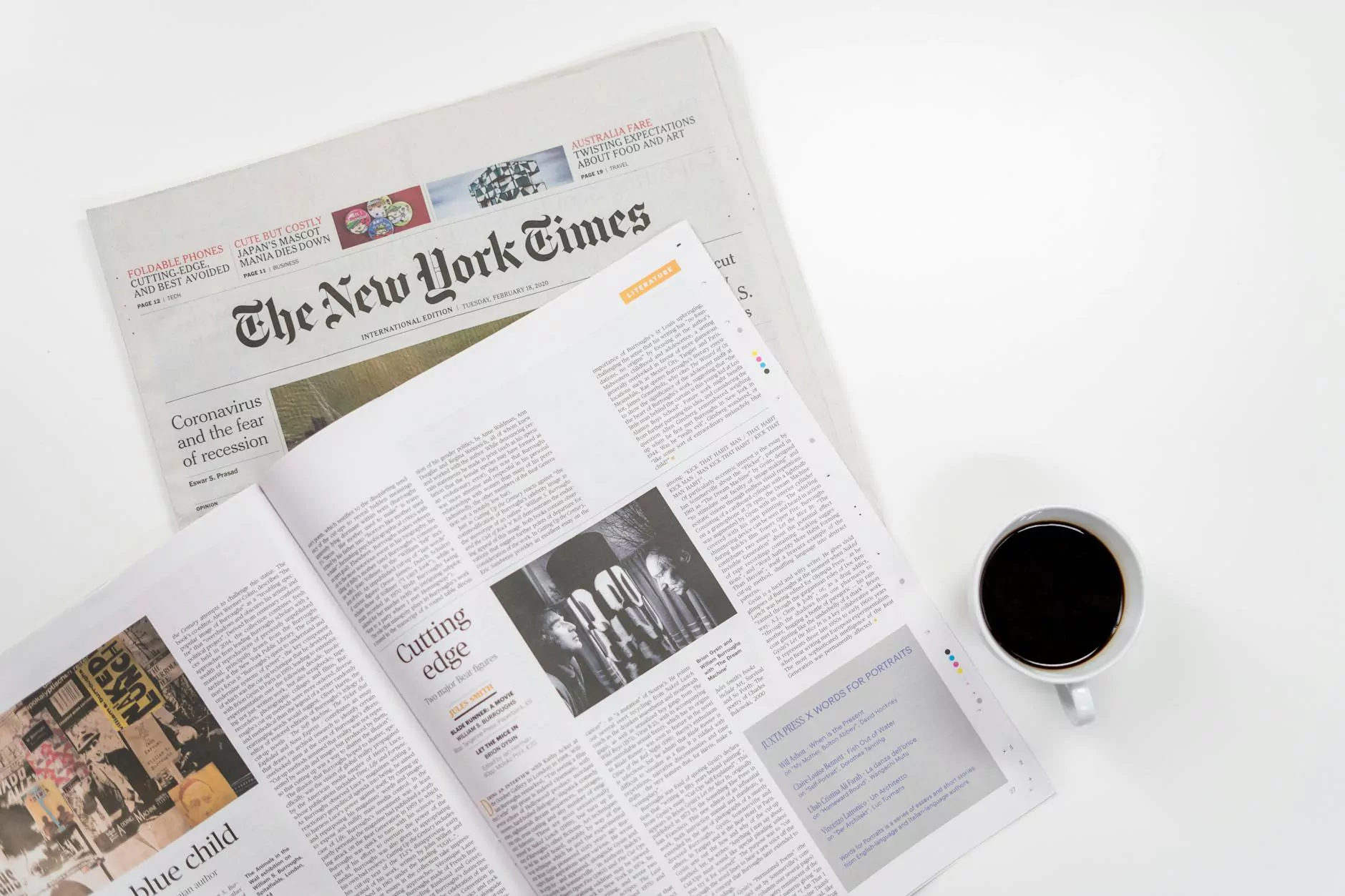 Welcome to Stockholm, a city renowned for its vibrant culture and picturesque charm. As you embark on your journey through this captivating destination, allow us at White Wagon Coffee Roasters to guide you on a sensory exploration of the finest coffee available in this beautiful city.
Experience the Aroma of Freshly Roasted Coffee
At White Wagon Coffee Roasters, we are passionate about delivering an exceptional coffee experience to our customers. We source the highest quality coffee beans from around the world and carefully roast them in-house to perfection. Our dedication to quality ensures that every cup of coffee brewed from our beans is full of exquisite flavors and enticing aromas.
Coffee Beans From Every Corner of the World
Our extensive selection of coffee beans caters to every coffee lover's palate. From the rich and bold flavors of South American beans to the delicate and nuanced profiles of African beans, we have a blend to suit every taste preference. Whether you prefer a medium roast with hints of caramel and chocolate or a light roast bursting with floral notes, our knowledgeable baristas can help you find your perfect cup of coffee.
The Art of Coffee Brewing
At White Wagon Coffee Roasters, we believe that the art of brewing is just as important as the quality of the beans. Our skilled baristas are trained to create the perfect brew using various methods such as pour-over, French press, espresso, and more. From the precise water temperature to the ideal brew time, every detail is meticulously taken care of to ensure a consistently excellent cup of coffee.
An Environment-Friendly Approach
As advocates for sustainable practices, we are committed to minimizing our ecological footprint. We source our coffee beans from farmers who follow environmentally-friendly cultivation methods and support fair trade initiatives. By choosing White Wagon Coffee Roasters, you not only enjoy a delightful cup of coffee but also contribute to a more sustainable future.
The White Wagon Coffee Roasters Experience
Step into our cozy café, located in the heart of Stockholm, and be greeted by the inviting aroma of freshly brewed coffee. Our knowledgeable staff is always ready to share their expertise and recommend a blend that matches your preferences. Immerse yourself in our warm and welcoming atmosphere as you sip on your chosen brew, surrounded by like-minded coffee enthusiasts.
Discover a wide selection of premium coffee beans from around the world
Indulge in the rich and aromatic flavors of our specialty coffees
Experience the art of coffee brewing with our skilled baristas
Support sustainable practices and fair trade initiatives
Enjoy a cozy and friendly café environment
Whether you are a passionate coffee connoisseur or simply seeking a delightful cup to start your day, White Wagon Coffee Roasters promises an unforgettable experience. Join us on a journey of flavor as we elevate your coffee appreciation to new heights.