The Roastery - Freshly Roasted Artisanal Coffee Beans by White Wagon Coffee Roasters
Nov 3, 2021
Locations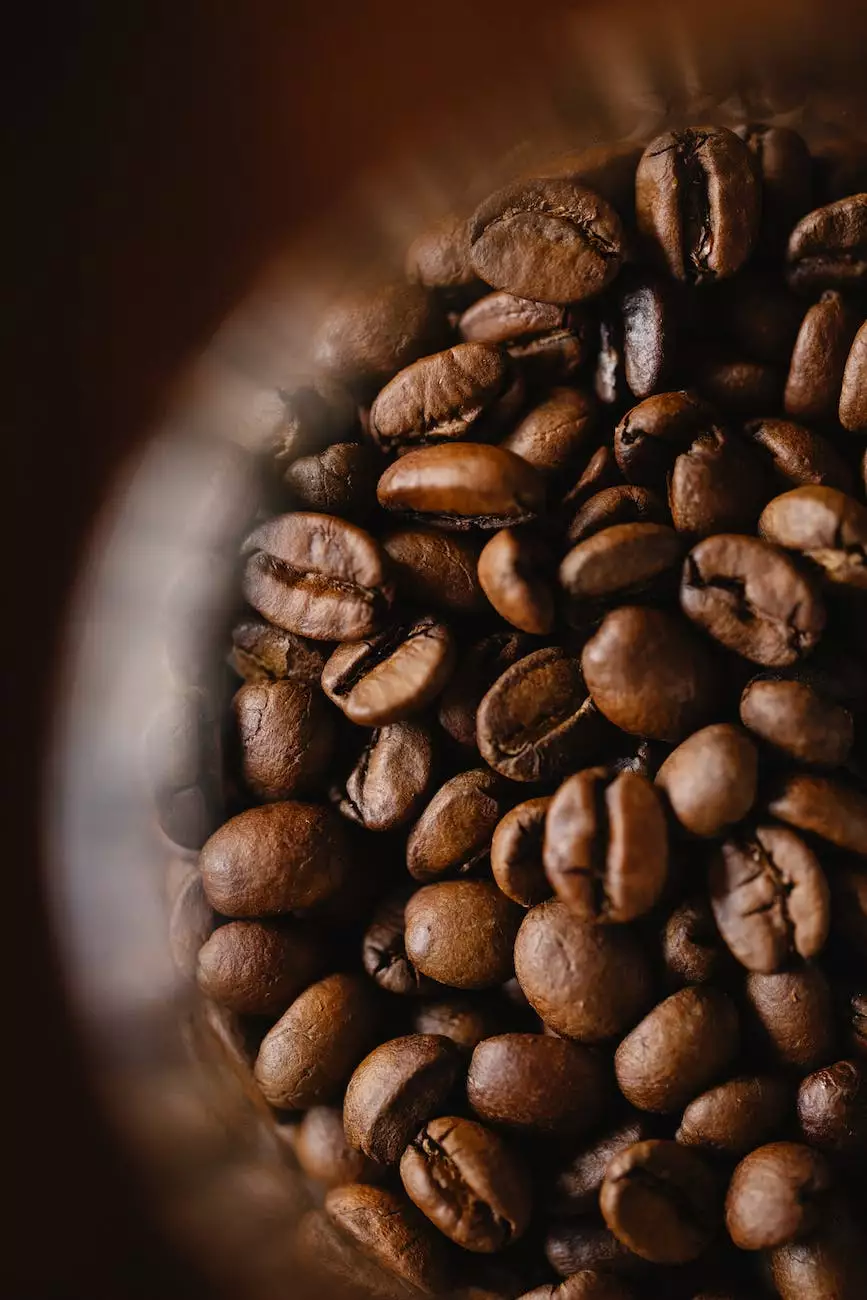 Welcome to The Roastery at White Wagon Coffee Roasters, the ultimate destination for coffee enthusiasts and connoisseurs. With our passion for the art of roasting, we bring you a delightful selection of freshly roasted and handcrafted artisanal coffee beans that will elevate your coffee experience to new heights.
Unparalleled Coffee Roasting Expertise
At White Wagon Coffee Roasters, we take great pride in our unparalleled coffee roasting expertise. Our dedicated team of experienced roasters carefully selects only the finest green coffee beans from around the world. We believe in showcasing the unique flavor profiles of each coffee origin through our meticulous roasting process.
Through a combination of state-of-the-art technology and traditional craftsmanship, we are able to achieve the perfect balance of flavors, ensuring that every cup of coffee brewed with our beans delivers an exceptional taste experience.
Freshness and Quality Guaranteed
We understand the importance of freshness when it comes to coffee. That's why we roast our beans in small batches, ensuring that each bag of coffee leaves our roastery at the peak of its flavor. Our meticulous process ensures that every sip you take is bursting with the aromatic and distinct notes that characterize each individual coffee bean.
To further guarantee the quality of our beans, we source only sustainably grown coffee from trusted farmers who share our commitment to environmental and social responsibility. By supporting ethical practices, we ensure not only the outstanding taste of our coffee but also contribute to the well-being of coffee-growing communities.
Explore Our Artisanal Coffee Collection
Our artisanal coffee collection offers a wide range of flavor profiles to suit every palate. From rich and bold dark roasts to smooth and complex medium roasts, we have a coffee to satisfy even the most discerning coffee lover.
Single-Origin Coffees
Indulge in the distinctive nuances of our single-origin coffees. Each batch is sourced from a specific region, allowing you to explore the unique flavors that come from different growing conditions and processing methods. Whether you prefer the bright acidity of a Kenyan coffee or the deep chocolate notes of a Colombian bean, our single-origin coffees will transport your taste buds across the globe.
Blends and Signature Roasts
For those who enjoy a harmonious fusion of flavors, our carefully crafted blends and signature roasts are the perfect choice. Our expert blenders combine beans from various origins, creating a symphony of taste that is both well-rounded and captivating. Experience the artistry of our master blenders as they curate blends that deliver exceptional depth and complexity.
Brewing Guides and Tips
At White Wagon Coffee Roasters, we are not only passionate about roasting the perfect beans but also about helping you achieve the perfect brew. Our comprehensive brewing guides and tips provide valuable insights into different brewing methods, water temperatures, grind sizes, and extraction times. With our guidance, you can confidently explore various brewing techniques and unleash the true potential of our coffee beans.
Order your Exceptional Coffee Beans Today
Ready to embark on your coffee journey with White Wagon Coffee Roasters? Ordering our exceptional coffee beans is just a few clicks away. Visit our website and explore our extensive collection of freshly roasted artisanal coffee beans. Experience the difference that passion and expertise make in every sip.
Join the White Wagon Coffee Roasters family today and elevate your coffee experience to extraordinary heights. Order now and indulge in the aromas and flavors that only exceptional coffee can offer.