London Guide - Parallel
Feb 1, 2020
Locations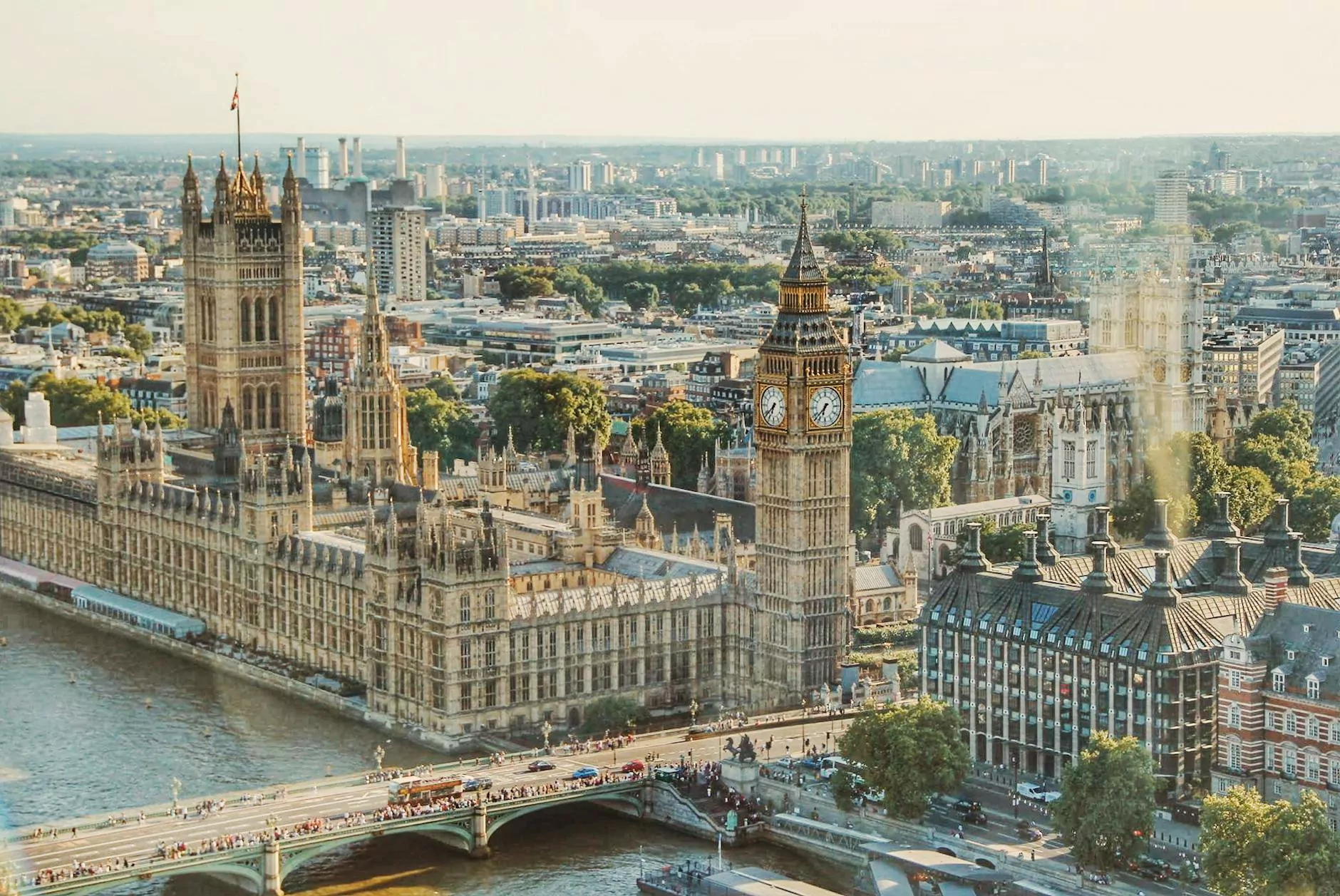 Introduction
Welcome to our London Guide - Parallel, brought to you by White Wagon Coffee Roasters. If you're a coffee lover and find yourself in the vibrant city of London, you're in for a treat! This guide will take you on a journey through the bustling coffee scene in London, showcasing the best cafes, hidden gems, and must-visit destinations for all coffee enthusiasts. Join us as we explore the rich coffee culture of this magnificent city.
Coffee Culture in London
London is known for its thriving coffee culture, where coffee is more than just a beverage; it's an art form. The city boasts a wide variety of cafes and roasteries, each with its own unique charm. Whether you're in search of the perfect espresso, a specialty pour-over, or a delightful flat white, London has it all.
Top Cafes in London
When it comes to cafes, London doesn't disappoint. Here are a few coffee spots that are not to be missed:
The Black Canary: Located in the heart of Shoreditch, The Black Canary amazes with its meticulously crafted coffee and cozy atmosphere. Don't forget to try their signature house blend.
Brick Lane Coffee: Situated in the lively Brick Lane area, this cafe is known for its extensive selection of single-origin beans and unique brewing methods. Immerse yourself in the vibrant East London coffee scene at Brick Lane Coffee.
Monmouth Coffee Company: With multiple locations across the city, Monmouth Coffee Company is a staple in London's coffee community. Indulge in their carefully sourced beans and enjoy a cup of perfection.
Kaffeine: Found in the bustling Fitzrovia area, Kaffeine is a place that takes its coffee seriously. The skilled baristas here will ensure you enjoy every sip of your chosen brew.
Department of Coffee and Social Affairs: This coffee chain has various locations across London, each offering expertly crafted coffee and a friendly atmosphere. Check out their unique specialty drinks for a memorable experience.
Exploring London's Coffee Scene
London is a treasure trove for coffee lovers, with countless unique neighbourhoods and destinations to explore. Here are some areas that will truly immerse you in the city's thriving coffee scene:
Shoreditch
Known for its trendy vibes and diverse coffee spots, Shoreditch is a must-visit for coffee enthusiasts. From specialty coffee shops to hidden gems tucked away in side streets, you'll find an incredible range of coffee experiences in this vibrant area.
Covent Garden
Covent Garden is not only famous for its theatres and shopping, but it also houses some exceptional coffee establishments. Wander through the charming streets and stumble upon cafes that offer a delightful escape from the hustle and bustle of the city.
Soho
Soho is a lively neighbourhood where creativity and culture thrive. When it comes to coffee, you'll find an array of independent cafes pushing the boundaries of taste and presentation. Explore the vibrant streets of Soho and prepare to be amazed by the coffee offerings.
Coffee Events and Festivals
If you're lucky enough to be in London during one of its renowned coffee events or festivals, you're in for an unforgettable experience. Here are a few notable events that are worth planning your trip around:
The London Coffee Festival
Every year, coffee enthusiasts from around the world flock to The London Coffee Festival. This celebration of coffee brings together roasters, baristas, and coffee lovers alike for a weekend filled with tastings, workshops, and friendly competitions. Don't miss out on this exciting event.
London Coffee Week
London Coffee Week showcases the best of the city's coffee offerings. Various cafes and shops participate in this week-long event, offering special discounts, unique menu items, and interactive workshops. Immerse yourself in the coffee community and experience London's passion for all things coffee.
Conclusion
London is a city that reverberates with coffee excellence. Its vibrant coffee culture, diverse cafe scene, and rich history make it an ideal destination for coffee enthusiasts. As you embark on your coffee journey through the streets of London, let the aroma of freshly brewed coffee guide you to the best spots the city has to offer. Whether you're a local or a visitor, London's coffee scene will leave a lasting impression on your taste buds and your heart. Cheers to discovering all the wonders of coffee in London!