Our Mission on Hygiene
Apr 4, 2022
About Us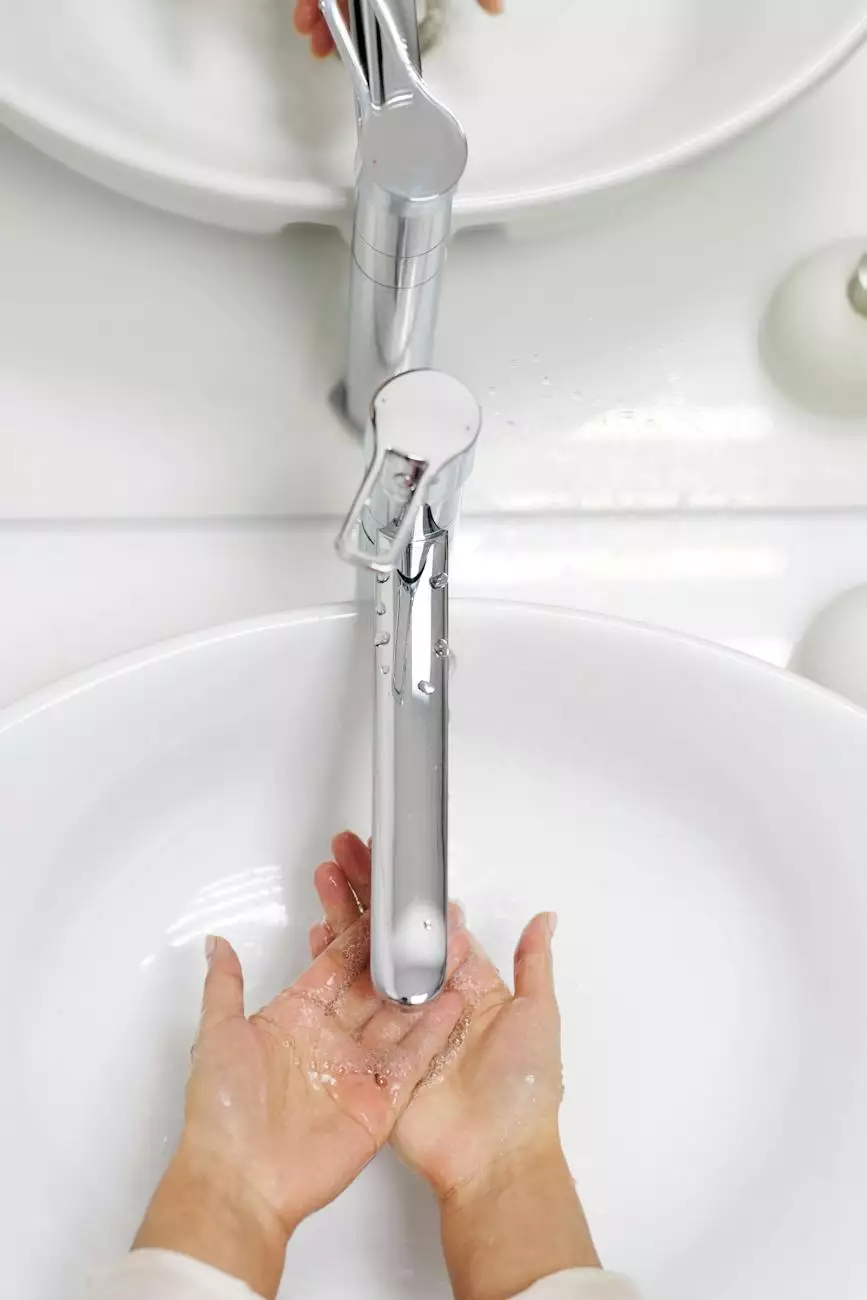 Welcome to White Wagon Coffee Roasters, your ultimate destination for exceptional coffee and a remarkable shopping experience. As a leading eCommerce & Shopping platform in the Food & Supplements category, we understand the paramount importance of maintaining cleanliness and adhering to rigorous hygiene standards.
Prioritizing Cleanliness for the Perfect Cup
At White Wagon Coffee Roasters, we go above and beyond to ensure every sip of our coffee is pure bliss. Our team of dedicated professionals works diligently to maintain a clean and hygienic environment throughout our production process. We take pride in offering you the highest quality coffee beans, carefully selected and expertly roasted, all while upholding the strictest hygiene practices.
The Journey of Clean Coffee
From the sourcing of our coffee beans to the packaging and delivery, our commitment to cleanliness is evident every step of the way. Let us take you through the journey of how we ensure the hygiene of our coffee:
1. Careful Bean Selection
Our expert coffee connoisseurs meticulously evaluate each coffee bean's quality and origin. We collaborate with ethically responsible growers who share our dedication to maintaining clean and sustainable farming practices. This ensures that the beans we use meet our stringent hygiene standards right from the start.
2. Precise Roasting Process
White Wagon Coffee Roasters takes pride in our state-of-the-art roasting facilities. Our roasting process involves advanced technology and strict quality control measures to ensure that every bean is roasted to perfection. Our hygiene protocols guarantee that the integrity of the beans remains intact throughout this essential step.
3. Optimal Packaging Procedures
Once the beans have been roasted and perfected to bring out their unique flavors, we meticulously package them to maintain their freshness and cleanliness. Our high-quality packaging materials safeguard the aroma, taste, and hygiene of every bean until it reaches your coffee cup. We leave no stone unturned in ensuring you enjoy a delightful and hygienic coffee experience.
4. Safe and Secure Delivery
When it comes to delivering your favorite coffee, we ensure it arrives in pristine condition. We collaborate with reliable shipping partners who prioritize safety and hygiene. From the moment your order leaves our warehouse to its arrival at your doorstep, we guarantee that proper handling practices are followed, maintaining the cleanliness of your coffee from start to finish.
Our Commitment to Your Safety
While quality and taste are at the heart of what we do, customer safety and satisfaction are of equal magnitude. To provide you with a safe shopping experience, we have implemented stringent hygiene measures throughout our entire operation.
Stringent Hygiene Standards and Beyond
Our commitment to hygiene goes beyond industry standards. We believe that maintaining cleanliness is not a choice but a non-negotiable responsibility. Here are some of the key steps we take to ensure your safety:
1. Impeccable Facility Sanitation
We prioritize regular cleaning and sanitization cycles at our facilities. Every inch of our premises, from our roasting areas to packaging zones, is regularly disinfected to maintain the highest standards of cleanliness. Our dedicated staff is equipped with the necessary protective gear to ensure the utmost hygiene.
2. Rigorous Equipment Maintenance
Our cutting-edge equipment undergoes frequent and meticulous maintenance to ensure optimal performance and hygiene. We adhere to strict schedules to clean and sanitize all machinery, preventing any contaminants from affecting the coffee production process. This meticulous approach guarantees the purity and hygiene of the end product.
3. Training and Hygiene Education
At White Wagon Coffee Roasters, we prioritize continuous training and education for our team members. Every staff member is well-acquainted with proper hygiene practices and actively implements them in their daily tasks. We believe that well-informed employees are essential in upholding our standards and ensuring the highest level of cleanliness.
4. Transparent Safety Guidelines
In our commitment to transparency, we maintain open communication with our customers. We provide clear and concise information about our hygiene practices, allowing you to make an informed choice. We are always available to address any concerns you may have, further emphasizing our dedication to your safety.
Your Satisfaction, Our Success
By prioritizing hygiene and cleanliness, we aim to provide you with an unparalleled coffee experience. The trust you place in us is the driving force behind our dedication to maintaining the highest standards of cleanliness. Together, we can savor every sip of coffee knowing it is the result of our unwavering commitment to hygiene.
Explore Our Hygienic Coffee World
Unlock the world of clean, fresh, and impeccable coffee today. Visit our website and browse through our extensive collection of coffee products, each crafted with meticulous care and uncompromising attention to hygiene. From single-origin delights to unique blends, White Wagon Coffee Roasters promises an unforgettable journey for your taste buds.
Discover the perfect harmony between taste and hygiene – join us at White Wagon Coffee Roasters, where every cup tells a story of cleanliness, quality, and passion. Start your coffee adventure today!