French Croissant - Mobjack Bay Coffee Roasters
Aug 7, 2022
Bakery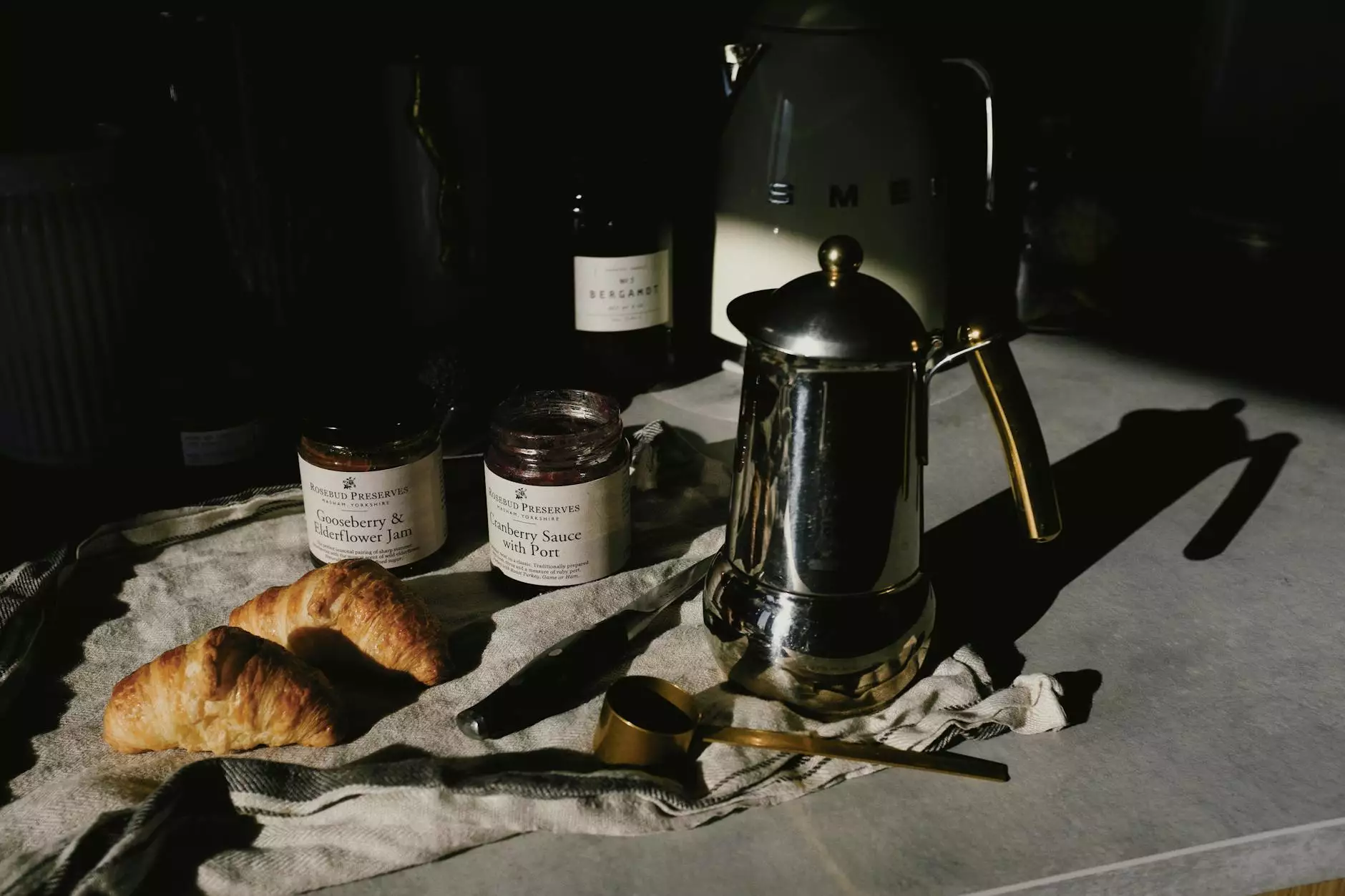 The Perfect French Croissant for an Enchanting Culinary Experience
Indulge in the exquisite flavors of our freshly baked French croissant from White Wagon Coffee Roasters. Immerse yourself in the alluring aroma that wafts through the air as you bite into the flaky layers of this classic pastry. Our French croissants offer a delightful breakfast option or a tasty snack that will transport you to the charming streets of Paris.
Exceptional Quality and Craftsmanship
At White Wagon Coffee Roasters, we take pride in the meticulous craftsmanship that goes into each and every French croissant we produce. Our expert bakers combine traditional artisanal techniques with the finest ingredients to create a croissant that is nothing short of exceptional.
The Art of French Croissant Making
A French croissant is not just any pastry; it is a work of art. Our skilled bakers meticulously handcraft each croissant to ensure the perfect balance of buttery richness and delicate flakiness. The process begins with the finest flour blended with our secret ingredient, passion. The dough is then carefully folded and layered, resulting in the iconic crescent shape that distinguishes the French croissant from any other pastry in the world.
Flavorful and Versatile
The French croissant at White Wagon Coffee Roasters is more than just a delicious treat; it is a versatile culinary delight. Enjoy it on its own, savoring the buttery layers, or pair it with your favorite spreads, jams, or cheeses. Its light and airy texture make it a perfect companion to a cup of our freshly brewed coffee or a refreshing fruit juice.
Experience the French Lifestyle
Bringing the French croissant into your life means immersing yourself in the timeless elegance and sophistication of French culture. At White Wagon Coffee Roasters, we strive to capture the essence of the French lifestyle with every bite. Our commitment to quality, authenticity, and attention to detail ensures that each French croissant delivers an experience that is both indulgent and memorable.
From Our Oven to Your Table
When you order a French croissant from White Wagon Coffee Roasters, you can trust that it has been baked fresh with love and care. We know that the quality of the ingredients and the skill of our bakers determine the satisfaction of our customers. Therefore, we make it our mission to provide you with the best French croissant you can find, ensuring that every bite is a moment of pure bliss.
Elevate Your Mornings with a French Croissant
Start your day with a touch of sophistication and indulge in the heavenly experience of a White Wagon Coffee Roasters French croissant. Every bite will transport you to the charming streets of Paris, evoking a sense of wonder and delight. Whether you enjoy it as a breakfast pastry or as a mid-day pick-me-up, our French croissant is sure to leave a lasting impression.
Your Go-To Destination for Exquisite Delights
As a leader in the eCommerce & Shopping - Food & Supplements category, White Wagon Coffee Roasters takes pride in offering a wide range of impeccably curated products that elevate your culinary experiences. Our French croissant stands as a testament to our commitment to quality and customer satisfaction. Order yours today and discover the true meaning of indulgence.