Affogato | My Site
Jul 31, 2020
Bakery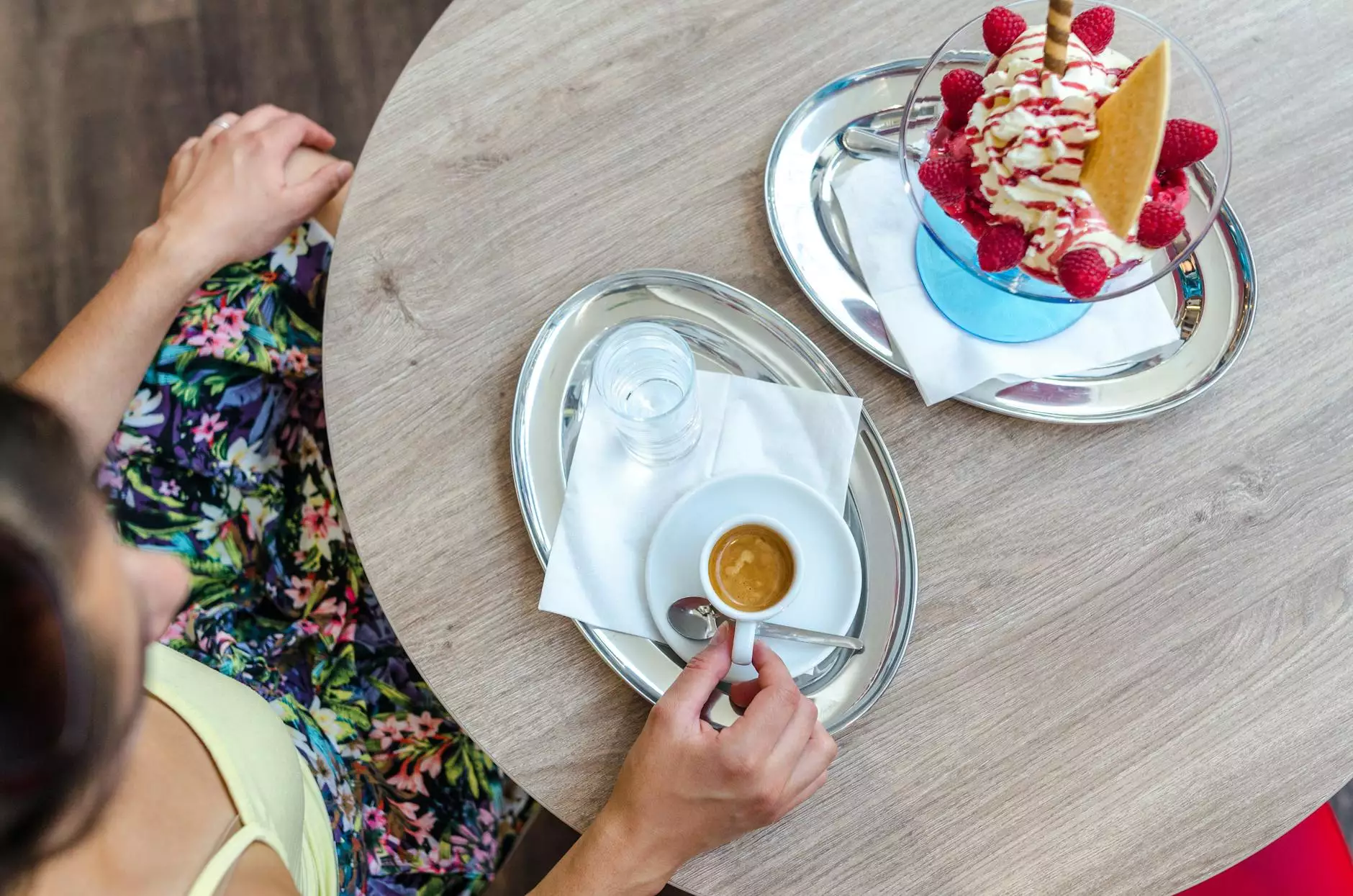 Introduction
Welcome to White Wagon Coffee Roasters, the ultimate destination for coffee enthusiasts and connoisseurs. In our quest to provide you with the finest coffee experience, we proudly present our signature beverage - the Affogato. This delectable dessert brings together the harmonious blend of our specialty coffee and creamy gelato, creating a truly indulgent treat for your taste buds.
What is an Affogato?
An Affogato is a classic Italian dessert that combines the intensity of a shot of espresso with the lusciousness of gelato. The word "Affogato" itself translates to "drowned" in Italian, referencing the act of pouring the espresso onto a scoop of gelato. This delightful combination of hot and cold, bitter and sweet, creates a rich and balanced flavor profile that is as irresistible as it is satisfying.
Our Premium Affogato Variations
At White Wagon Coffee Roasters, we take great pride in curating a range of premium Affogato variations, each uniquely crafted to suit various palates and preferences. Let's delve into our exquisite collection:
1. Classic Affogato
The Classic Affogato is a timeless favorite that showcases the pure essence of our specialty coffee. We pour a rich and robust shot of our finest espresso over a scoop of artisanal vanilla gelato, allowing the flavors to meld together in perfect harmony. The simplicity of this combination will transport you to the streets of Italy, where this dessert originated.
2. Decadent Mocha Affogato
If you're a fan of the irresistible combination of coffee and chocolate, our Decadent Mocha Affogato is sure to captivate your senses. We combine a velvety shot of espresso with a scoop of luscious chocolate gelato, creating a heavenly symphony of flavors. Indulge in the richness of this variant and experience pure bliss with every spoonful.
3. Hazelnut Delight Affogato
For those seeking a nutty twist to their Affogato experience, our Hazelnut Delight Affogato is an ideal choice. We carefully blend our specialty coffee with a hazelnut-infused espresso shot, complemented by a scoop of creamy hazelnut gelato. This delightful combination will transport you to a cozy café nestled in the heart of Italy.
4. Salted Caramel Affogato
If you crave a perfect balance of sweet and salty, our Salted Caramel Affogato is an absolute must-try. We expertly blend our specialty coffee with a luscious caramel-infused espresso shot, accompanied by a scoop of velvety salted caramel gelato. Prepare to have your taste buds dancing in sheer delight as you experience the enchanting interplay of flavors.
5. Vegan-friendly Affogato
At White Wagon Coffee Roasters, we believe in catering to every palate. That's why we proudly offer a Vegan-friendly Affogato option, ensuring that everyone can indulge in this heavenly dessert. Our vegan espresso is carefully combined with a dairy-free, plant-based gelato, resulting in a guilt-free delight that retains all the decadence of a traditional Affogato.
How to Enjoy an Affogato
Are you ready to savor the delightful affogato experience? Follow these simple steps to elevate your enjoyment:
Scoop the desired amount of gelato into a chilled glass or serving dish.
Prepare a shot of our finest espresso (or espresso alternative) using your preferred brewing method.
Gently pour the hot espresso over the gelato, allowing it to melt slightly and create a beautifully blended concoction.
Grab a spoon and indulge in the creamy, aromatic goodness of the Affogato.
Conclusion
Indulge in the heavenly combination of flavors with our premium Affogato variations available at White Wagon Coffee Roasters. Whether you prefer the classic simplicity of the Vanilla Affogato or yearn for the nutty embrace of the Hazelnut Delight, our offerings are designed to satisfy even the most discerning palates. Treat yourself to the ultimate coffee dessert experience and let your taste buds embark on a blissful journey.