De School Restaurant & Café in Amsterdam - Parallel
Oct 2, 2017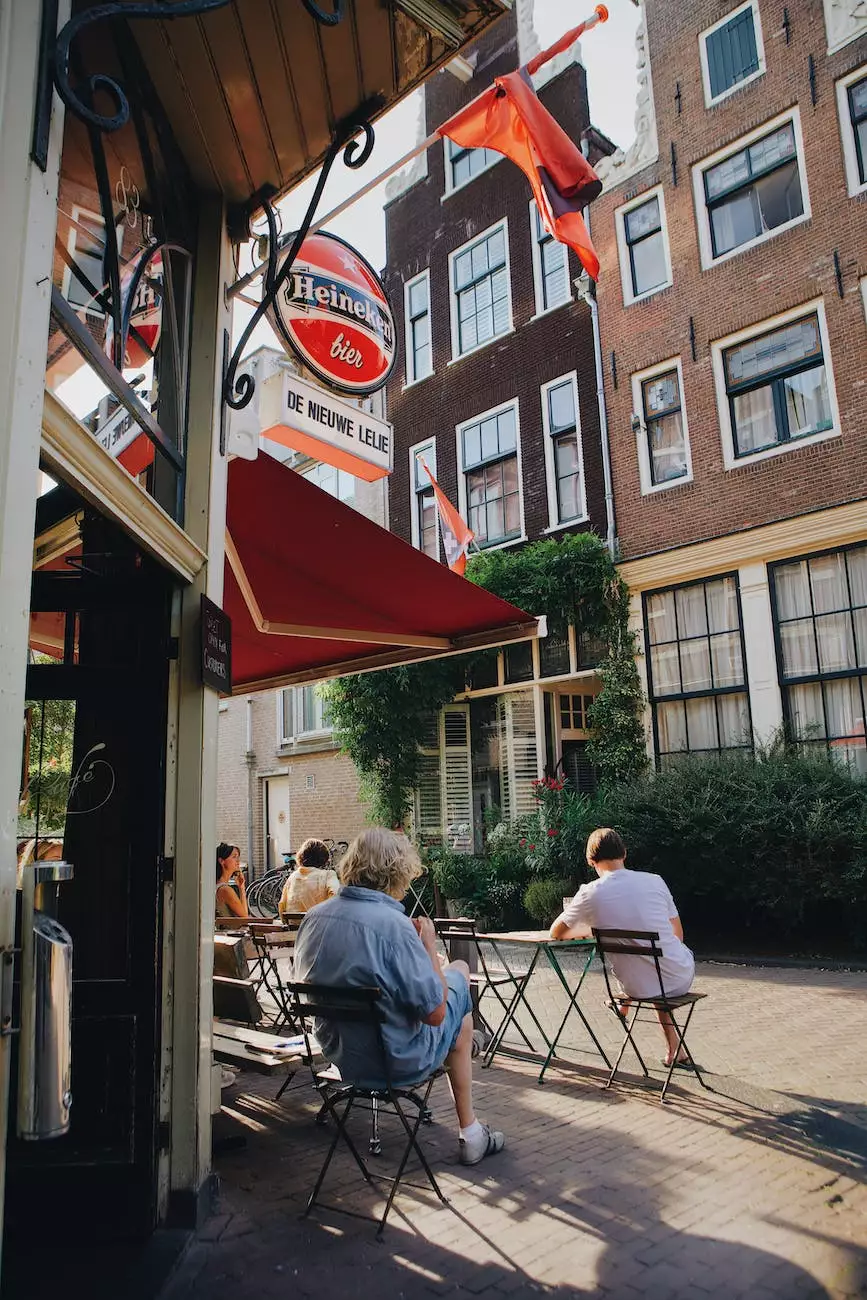 Welcome to De School Restaurant & Café, a hidden gem nestled in the heart of Amsterdam's Parallel district. We pride ourselves on offering a unique and unforgettable culinary experience, combining traditional flavors with innovative techniques.
A Culinary Journey Like No Other
At De School, we believe that dining is more than just satisfying your hunger; it's a journey of the senses. Our passionate team of chefs uses only the finest, locally sourced ingredients to create dishes that tantalize your taste buds and leave you craving for more.
From the moment you step through our doors, you'll be greeted by our warm and inviting atmosphere, beautifully designed to reflect the vibrant spirit of Amsterdam. Our friendly staff is dedicated to providing exceptional service, ensuring that every visit is a memorable one.
Exquisite Dishes and Flavors
Our menu is a celebration of culinary diversity, showcasing a fusion of international flavors with a modern twist. Whether you're a fan of traditional Dutch cuisine or prefer to embark on a global gastronomic adventure, our extensive selection of dishes caters to every palate.
Start your gastronomic journey with our delectable appetizers, carefully crafted to awaken your taste buds. Indulge in the rich flavors of our signature dishes, such as the mouthwatering Slow-Braised Beef Cheeks or the delicate Pan-Seared Sea Bass with Lemon Butter Sauce.
Elevate Your Senses
At De School, we believe that food should not only please your taste buds but also captivate your other senses. Our talented mixologists have curated a range of handcrafted cocktails that perfectly complement our dishes, ensuring a truly immersive dining experience.
Sip on a refreshing Basil and Cucumber Gin Fizz or an intriguing Smoked Maple Old Fashioned as you savor the flavorful bites prepared by our skilled culinary team. Our carefully selected wine list features both local and international varieties, expertly paired to enhance the flavors of each dish.
Immerse Yourself in Art and Culture
De School Restaurant & Café goes beyond just being a dining destination. Located within an old school building, our space intertwines art, music, and culture to create a truly unique ambiance. Our walls showcase rotating exhibitions from local artists, providing a feast for your eyes while you indulge in our culinary creations.
Private Events and Special Occasions
Looking to host a special event or celebrate a milestone? Our versatile venue is the perfect setting for private parties, corporate events, or intimate gatherings. Our dedicated event planning team will work closely with you to ensure every detail is perfect, from personalized menus to the ideal ambiance.
Join Us Today
Don't miss out on the opportunity to experience the culinary delights of De School Restaurant & Café. Book your table today and embark on a gastronomic journey that you won't soon forget. The fusion of flavors, warm atmosphere, and exceptional service await you at De School.